Cuyahoga County Undercover Sting Operation Arrests 22 Men Attempting to Have Sex with Children
Lead in text:
Editor's note: One of the 22 men arrested was Philip de Oliveira. WVXU has aired and posted stories online from de Oliveira in the past through a content sharing agreement with other public radio stations in Ohio. We are not directly affiliated with de Oliveira, and he is no longer working for public radio stations in Ohio.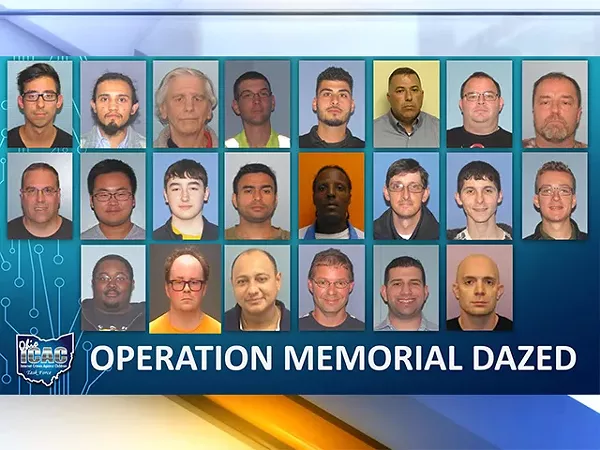 click to enlarge Courtesy of Ohio Internet Crimes Against Children Officials announced today that an undercover sting operation called "Operation Memorial Dazed" has led to the capture and arrest of 22 men from the Cleveland area on several sex charges involving children.