How The Great War Changed The Course Of History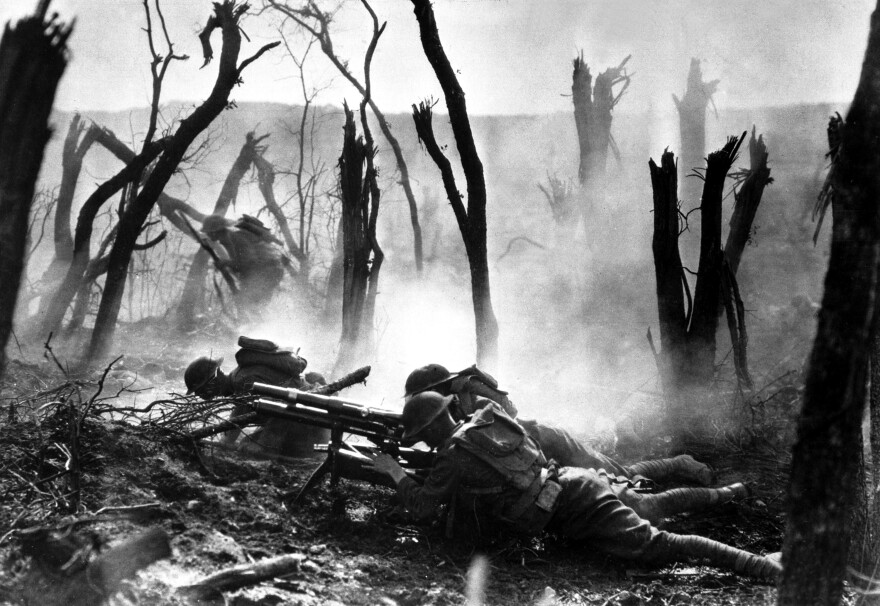 The "war to end all wars" began with Austria-Hungary's declaration of war on Serbia on July 28, 1914. The fighting ended when Germany accepted the armistice terms demanded by the Allies, on November 11, 1918. More than 17 million military personnel and civilians died, including 116,000 Americans.
Though the United States didn't enter the war until April 1917, more than 4.7 million U.S. troops served in the conflict.
WWI drastically altered the balance of global military and economic power and changed the course of history.
Joining Cincinnati Edition to discuss the global, national and local impact of The Great War are historian and WWI Centennial Commission Member Paul LaRue; Northern Kentucky University Professor Emeritus of History Jeffrey Williams, PhD.; and WVXU politics reporter Howard Wilkinson (@howardwilkinson).
Tune in to Cincinnati Edition Nov. 14 at 1 p.m. to hear this segment.