Are you an extreme Christmas decorator?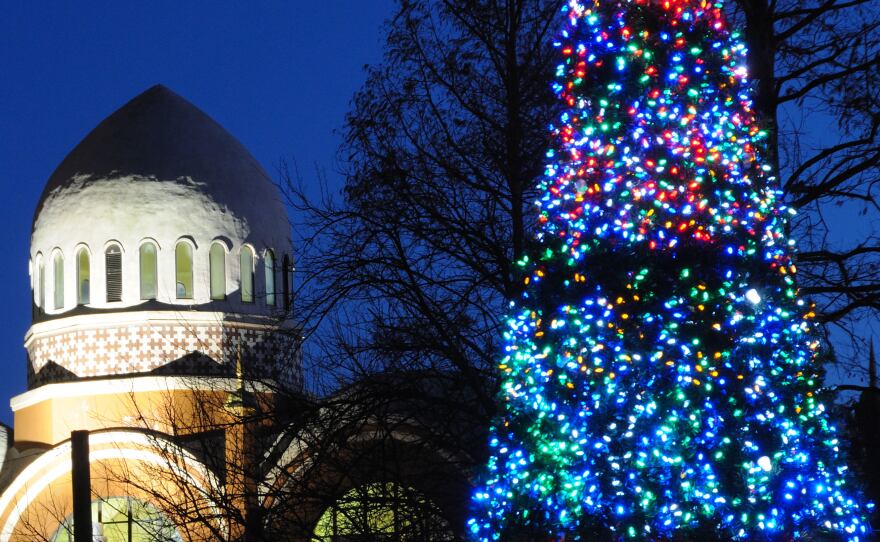 The main showcase at the Cincinnati Zoo, a light show, takes place on Swan Lake, However it's hard to miss this big Christmas tree near the main entrance. It takes about 2 days to decorate it.
Dave Janike, Cincinnati Zoo
Reetu Chhipa in the midst of thousands of lights at the Cincinnati Zoo.
Cincinnati Zoo
Carson Williams' house in 2004 decorated with 16,000 lights. Eventually his Youtube video went viral and ended up in a Miller Lite commercial.
Greater Cincinnati got its first taste of "extreme Christmas decorators" in 2004 when Carson Williams synced his 16,000 lights to music in Mason.
Williams is now making money doing holiday decorations. His company, Consar Lights, designs displays at shopping centers and parks nationwide and at the Cincinnati Zoo's Festival of Lights. The main attraction at the zoo is on Swan Lake. Williams uses Light-O-Rama software technology. An mp3 director runs the show.
You can do the same thing at your house:
Buy a control system kit at your local big box store
Buy the software (the most popular is Light-O-Rama) You can be as sophisticated as you want, controlling up to 30,000 light channels.
Design the display
Program the show
You may have seen this video. It's one of the more complicated and extreme displays
Chuck Smith, considered the grandfather of extreme Christmas decorating, started thirty years ago with an old computer and a "bunch of transistors." He now owns PlanetChristmas
Smith enjoys visiting places with extreme Christmas decorations. One of his favorites is the Christmas Ranch in Morrow. He visits it every year.
Smith says the future of extreme decorations lies with the current ability to take any light and make it any color at anytime. He says this gives people the option of leaving up their lights and changing them to red and pink for Valentine's Day.