Gorilla Jomo Doing Well Despite Degenerative Condition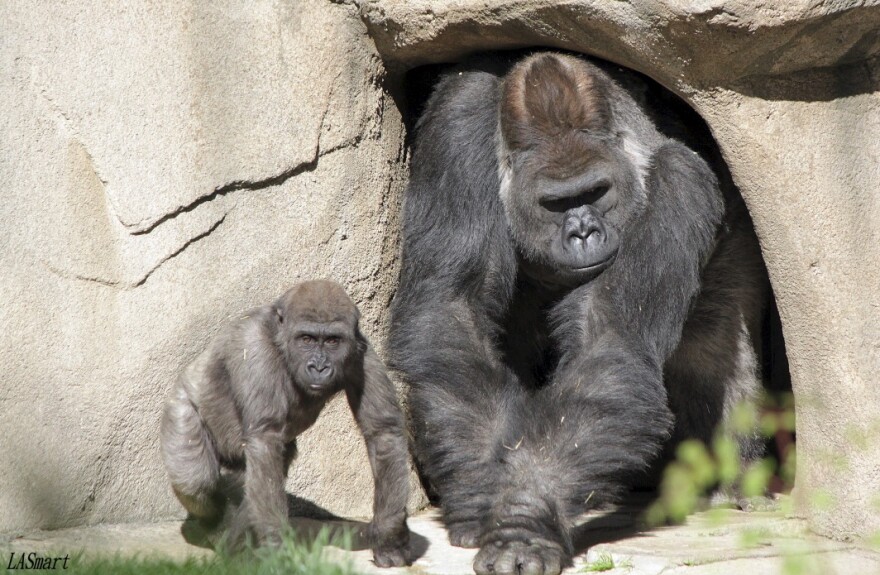 A gorilla named "Jomo" is getting along well despite being diagnosed with a neurological disorder earlier this year.Cincinnati Zoo Curator of Primates Ron Evans says the silverback has ups and downs.
"He's still doing the same patterns," Evans says. "You can just tell it takes a little more effort from him to do what stuff he does but he's still doing the things gorillas do, he's just slower at it."
The zoo in Juneannounced Jomo has a degenerative spinal cord condition. He's being treated with medication and physical therapy.
"He's on some steroids, which we're trying to wean him off because you can't stay on steroids forever. It's not good for your body in other ways, but it helps maintain him and regenerate muscle and keep him strong," says Evans.
He adds Jomo is trained to do certain stretches and exercises to keep his muscles active.
Evans says Jomo uses his left side to compensate for numbness in his right side, causing him to tire more quickly.
The 27-year-old is the zoo's largest gorilla.