Affordable housing has become a hot-button issue in Greater Cincinnati over the last few years, garnering media attention, promises from elected officials and no small amount of debate. Here's everything you need to know about affordable housing in Cincinnati.
Some Cincinnati Officials Doubt Accuracy Of Much-Cited Affordable Housing Gap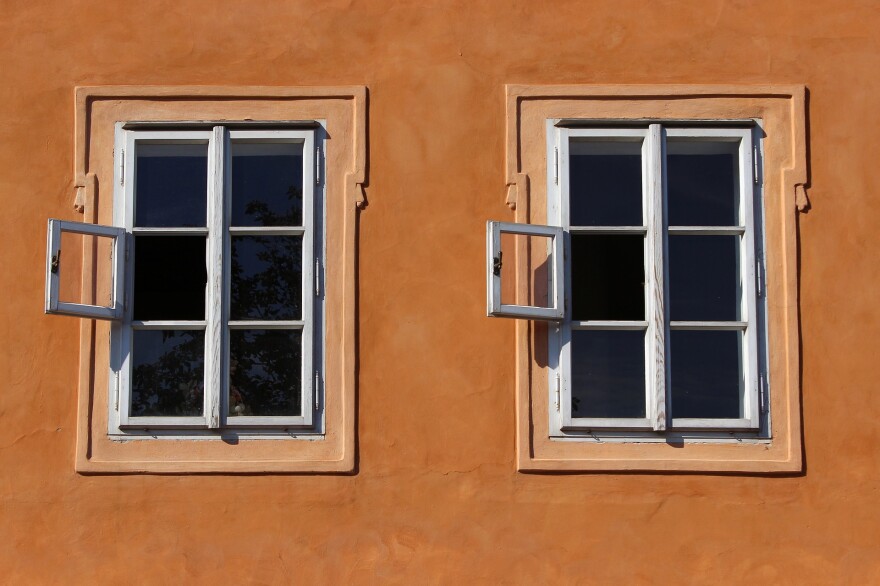 The Cincinnati City Manager's office wants to hire an independent group to analyze how much affordable housing the city needs. Vice Mayor Christopher Smitherman says he's concerned the information currently available is outdated.
"As we're trying to shape public policy, we want the most accurate data," Smitherman said at this week's meeting of the affordable housing subcommittee.
A number often cited by officials, advocates and reporters is that Hamilton County has a 40,000-unit gap in affordable housing, including a 28,000-unit gap in the city of Cincinnati.
"There's no question there's a significant shortage," said Interim Council Member Steve Goodin. But, he says, "I've come to lose faith in the 28,000 number."
Smitherman asked the City Manager's Office to brief council members on where that estimate comes from.
Chief of Staff to the City Manager Billy Webber points to a 2017 report from LISC Greater Cincinnati and the Community Building Institute out of Xavier. Their analysis concluded there's a 40,000-unit gap county-wide, using data from the American Community Survey, an annual sub-set of the U.S. Census, from 2010 to 2014.
"I think it's important that if we're using numbers, we at least know that we're using 2010 numbers in 2021," Smitherman said. "And we don't know; those numbers could be bigger, those numbers could be smaller."
The report doesn't mention a 28,000-unit gap in the city of Cincinnati. Kristen Baker, executive director of LISC Greater Cincinnati, says she first heard that statistic from the city manager at some point in the last couple of years.
The report, does, however, break down the 40,000-unit total, showing a 25,301-unit gap in urban Hamilton County, which includes the city of Norwood. That number is just for the lowest-income households – those making less than $15,000 a year.
That 2017 report was just the beginning of LISC's comprehensive analysis of housing, culminating in the May 2020 report "Housing Our Future."
"We engaged over 200 experts in housing - developers, people who are experiencing housing challenge themselves," Baker said. "I think there's a lot of solid fact foundation that the city could use for an approach based on the work that we've already done."
Housing Our Future includes a 10-year strategy guide for the county and city, with "41 high-priority actions to produce and preserve affordable housing, protect vulnerable residents from housing insecurity, and change the overarching systems that affect housing affordability across the region."
Baker says one key point is that building 40,000 new units isn't realistic or necessary. If incomes increase, for example, households paying too much for housing could be less cost-burdened without moving. And LISC recommendations include policies to improve the quality of existing units and prevent evictions.
The City Manager's Office recommends putting out an RFP (request for proposals) to hire a third party to conduct a new report. Smitherman requested the city move at lightning speed.
Baker says decisions should always be data driven.
"And so, if the city wants to provide even more context for this issue, I think that that's valuable if that's going to help us come up with a comprehensive approach for housing affordability in the city of Cincinnati."
The conversation about affordable housing has come to a head with an advocate-driven charter amendment that would force the city to put at least $50 million a year into the Affordable Housing Trust Fund. City officials say the plan would devastate the budget and require hundreds of layoffs; advocates say the city has ignored the crisis too long and drastic solutions are necessary.
Smitherman, chair of the affordable housing subcommittee, says they're working on better solutions and will be ready to announce plans in the next several weeks.
Read the full 2017 report Hamilton County Housing Affordability below:
Housing Affordability in Hamilton County by WVXU News on Scribd