What Will It Take For The U.S. To Win The AI Race With China?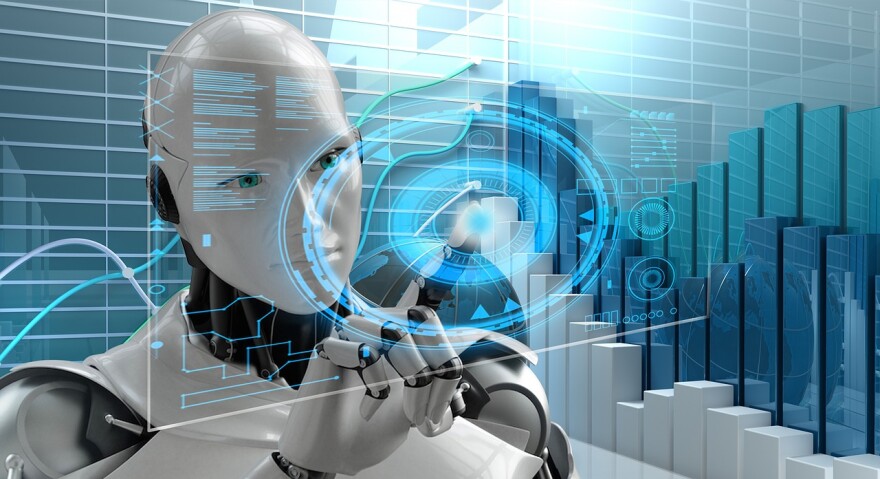 "China stands a reasonable chance of overtaking the United States as the leading center of AI innovation in the coming decade," says a new government report.
The National Security Commission on Artificial Intelligence (NSCAI) has released its Final Report on the AI threat China poses to the U.S. The 756-page document is a roadmap of how the United States can maintain its razor-thin lead and power ahead in the so-called AI space race.
The threats:
Accelerated cyber attacks
Adversarial AI
AI-enabled biotechnology
Data harvesting and targeting of individuals
AI-enabled information operations
"Adversaries will use AI to create weapons of mass influence to use as leverage during future wars, in which every citizen and organization becomes a target," the report says.
Vice Chairman of the commission Robert Work was one of the panelists during a Council on Foreign Relations virtual event to talk about "Artificial Intelligence and the Future of U.S.-China Technology Competition."
https://www.youtube.com/watch?v=mRUsT2C4E78
Work says, "The weapons of first resort are either cyber attacks or disinformation attacks and the whole purpose of these attacks are to identify fissures in our democracy and either widen the fissure or deepen it."
Up to this point, says Work, that has been done primarily by humans controlling bots. But with AI behind it, there will be even more of a threat. We'll see more data harvesting and micro harvesting and "it's going to build profiles of American's beliefs, behaviors and biological make-up," he says.
The Center for a New American Security's Elsa Kania is not only concerned about military action but financial consequences. "Artificial and related technologies would give China a chance to sustain economic growth and accelerate its trajectory to perhaps surpass the U.S. economically through this notion of innovation driven development," she says.
Report recommendations:
Invest $40 billion in Artificial Intelligence research and development and innovation
Create the Technology Competitiveness Council
Develop a national technology strategy
Establish high-level U.S.-China science and technology dialogue
The Council on Foreign Relations's Adam Segal says we do need to talk to the Chinese. "To reduce misconception and uncertainty, we're going to want to talk to the Chinese about how we can control our proliferation of a lot of these technologies. We're going to want to work together on global challenges like climate change and others."
Work says, "A lot of people still believe China, all they do is steal technology then copy it. They still do it and they're quite good at it. But also their technological ecosystem and their innovation ecosystem is really, really, good."
For now, Work thinks the U.S. has a razor-thin lead in components of AI like algorithms, hardware and talent. But China has the advantage of data because they don't have privacy rules like the United States does. It is also good at pushing out platforms like Huawei on 5G.