The people and neighborhoods of our region have fascinating stories to tell, and WVXU is committed to telling them. Round the Corner is our community storytelling initiative, shining a light on the people, businesses, history, and events that make Greater Cincinnati such a fascinating place to live, work, and raise a family. Stories will air on 91.7 WVXU and 88.5 WMUB, and stream on wvxu.org, the WVXU mobile app, and on your smart speaker.
'We Need More People To Care': Roselawn Community Council Tackles Blight, Crime
Carol Foster sprays for weeds along Reading Road during a recent beautification effort in Roselawn.
Jolene Almendarez / WVXU
It's a Saturday morning and Roselawn Community Council trustees are pulling weeds, picking up cans and getting rid of garbage along Reading Road. Council Trustee Carla Foster has a weed sprayer strapped to her back.
"It used to be a destination spot," she said of Roselawn. "I grew up in Avondale, so growing up this is where you wanted to move and I did. And now it's not the way it was."
Roselawn is located on the northernmost boundary of the city and home to a little more than 7,000 people. It used to be a predominantly Jewish community. Back then, residents say the apartment buildings in the area were immaculate. There was a local butcher shop, Jewish community center, jazz bars and restaurants in the neighborhood's central business district.
But over the years, those places have closed or moved elsewhere.
Now, community council trustees are focused on attracting those kinds of places back to Roselawn by zeroing in on three main issues: urban blight, crime and business, which they say are intertwined.
"Some of the big issues that are happening here in the community is, we have a lot of drug violence and a lot of crimes," Community Council Secretary Kim O'Bryant said. "So there's a lot of drugs being sold, and used, like right on the street."
Last year, Roselawn ranked sixth out of Cincinnati's 52 neighborhoods for shootings, with 25 shootings.
Council President Carol Smith is trying to convince the city to install ShotSpotter in the neighborhood. The system uses sensors to closely pinpoint where a gun is fired.
Community council trustees also want cameras installed in areas where residents often report seeing illegal dumping and drug deals. And neighbors suspect sex workers are active along Reading Road. Residents and business owners have complained about suspected sex work in the area to city officials.
"We've been working with District 4 to try to help alleviate the prostitution that goes along in this neighborhood, on Reading Road, and working with District 4, to try to resolve some of the problems in the neighborhood," Smith said.
Community Council trustees say if they can get a handle on crime and keep the Reading Road corridor clean, they can attract businesses back and the area can thrive again. A study was done a little over five years ago, which indicated light manufacturing would be apt for the area, Smith said.
"We would like to be able to take advantage of whatever industry comes in here, where we can begin to hire some of the people that live in this neighborhood and in adjacent neighborhoods," she said. "So, we're working towards that goal with the other municipalities to bring some development into this area."
'I love Roselawn, I really do.'
It's usually the same five to eight people who attend the monthly clean-ups on Reading Road, and most of those people are on council.
Carla Foster sprayed weed killer on the weeds growing through crack on the sidewalk. She says the work can feel thankless. When she posts photos or announcements about beautification efforts on her Facebook page, she says plenty of people commend her efforts.
"But no, nobody comes out and volunteers. Like, I don't need your well wishes. I need you out here to help," she said.
She and others keep showing up month after month though.
They've lived in the neighborhood for decades and, despite its problems, say Roselawn is still an ideal place to live.
They say it's centrally located, has reasonable public transportation options, offers opportunities for senior living, and has a lot of Black-owned businesses.
"So that's why I really love the community, because there are changes," Kim O'Bryant said. "They're slow, but there are changes in the community. But we need more changes for the citizens and in the community. And we need more people that care about where they live."
Information about beautification events can be found on the Nextdoor app, and Community Council meets every second Thursday of the month.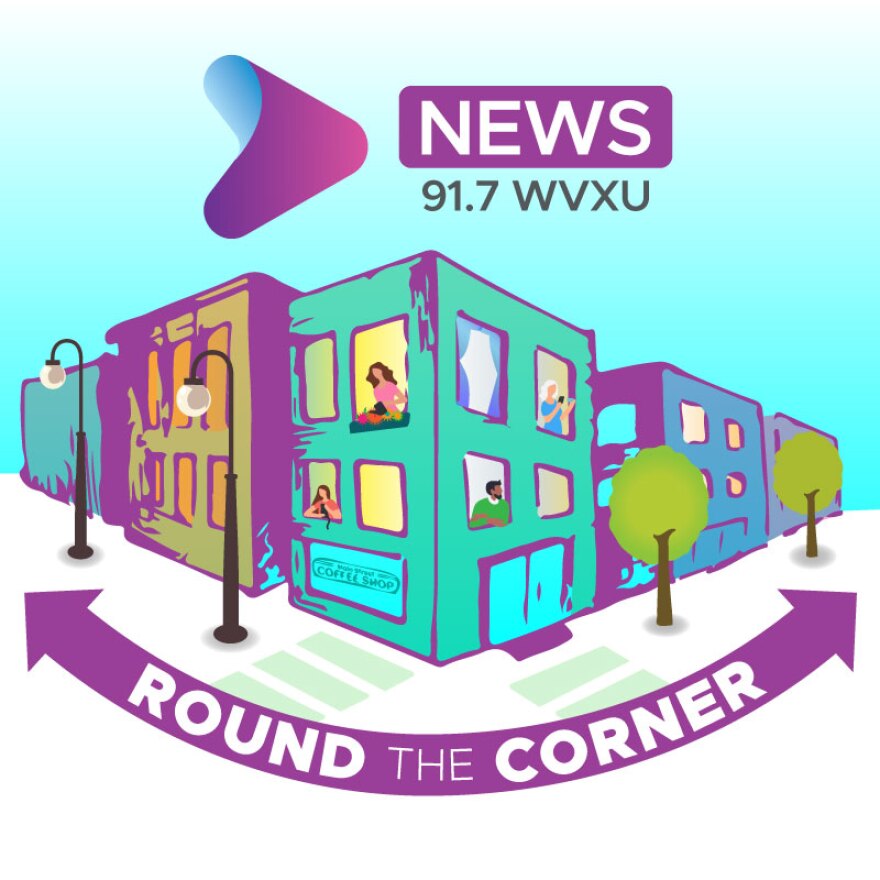 Round the Corner is our community storytelling initiative, shining the light on the fascinating people, businesses, history and events that make Greater Cincinnati such a fascinating place to live, work and raise a family. Read more stories here.