For more than 30 years, John Kiesewetter has been the source for information about all things in local media — comings and goings, local people appearing on the big or small screen, special programs, and much more. Contact John at johnkiese@yahoo.com.
A Peek Inside WGUC's 'Tunes From The Crypt'
If Mark Perzel wasn't broadcasting "Tunes From The Crypt"music on 90.9 WGUC-FM on Halloween, he'd be cranking up the same creepy classical music on his front porch during trick-or-treat hours.
That's how the popular "Tunes" tradition (airing 6 p.m. Saturday) started on our sister Cincinnati Public Radio station 17 years ago.
It's one of my favorite local radio specials and –full disclosure here – a show I've written about for years, long before I brought my Media Beat blog to WVXU-FM this year.
Before "Tunes" premiered in 1998, Perzel and production director Bruce Ellis "did our own front porch sound tracks. We're audio guys. We play with audio," Perzel says.
From that came the idea of making a radio show with scary sound effects and spooky voices. The title was inspired by the "Tales from the Crypt" horror anthology on HBO or Fox from 1989 to 1996.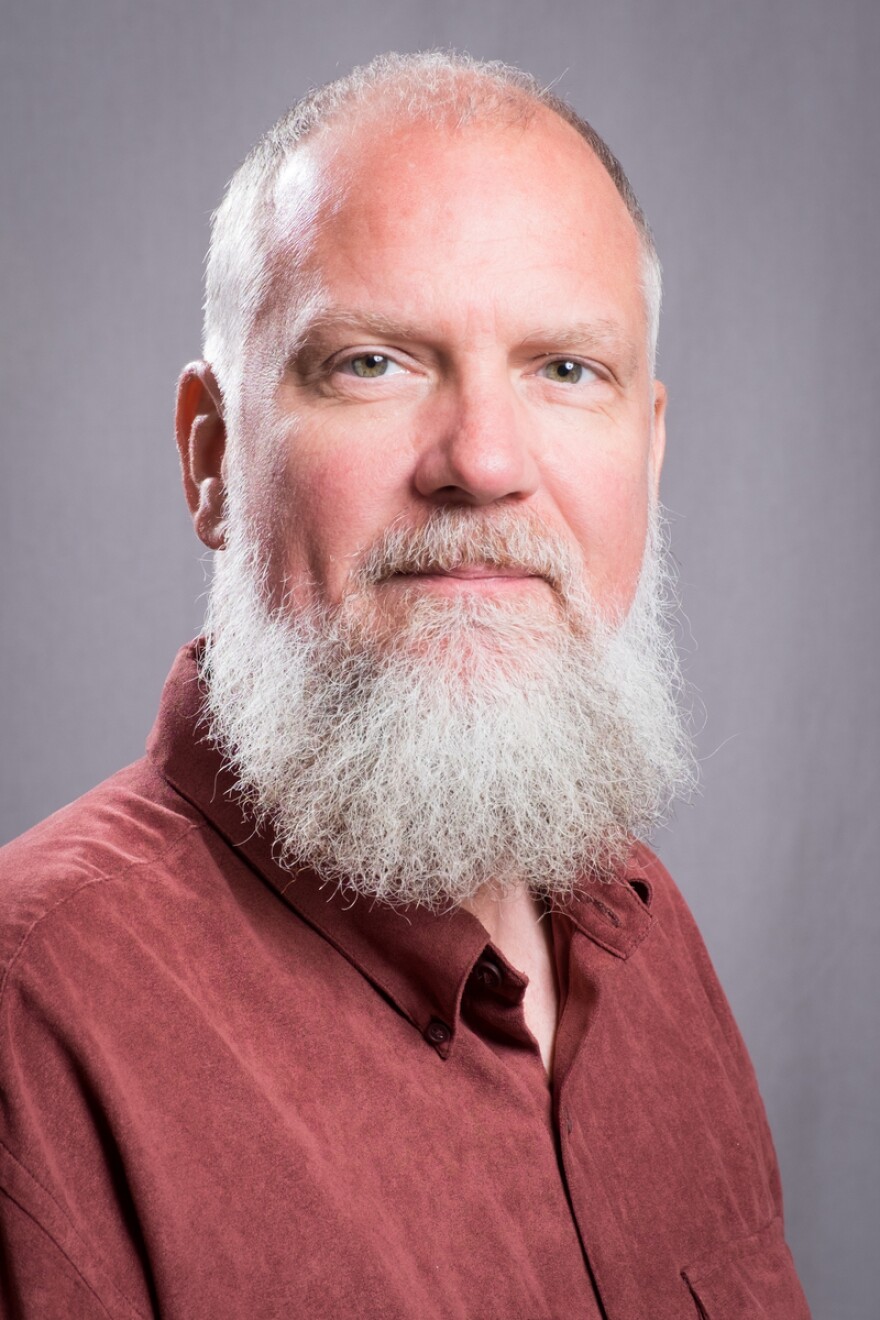 "People love it because they now have their own soundtrack, so they don't have to do it themselves," he says. "We get a lot of 'Thanks!' People love it."
People love it from coast to coast, since the two-hour shows are made available to other public radio stations. Listeners from Florida to Oregon have emailed Perzel, who started at WGUC-FM in 1980. Perzel hosts classical music 6-10 p.m. weekdays, in addition to his duties as executive producer over Cincinnati Public Radio programs and host of "The Book Club @91.7"at 7 a.m. Saturdays on WVXU-FM.
Perzel and Ellis have produced 13 variations of their favorite Halloween "Tunes." On Saturday you'll hear:
Tunes from the Crypt Double Creature Feature (6-8 p.m.): The musical tomb raiders have dug up soundtracks from "Beetlejuice," "The Spiderwick Chronicles," "The Witches of Eastwick," "Pan's Labyrinth," and the "Harry Potter" and "Star Trek" movies.
Tunes from the Crypt More Musical Treats (8-10 p.m.): Perzel plays some of his favorite de-compositions: Igor Stravinsky's "Infernal Dance," Camille Saint-Saens' "Danse Macabre" and Christoph Willibald Gluck's "Dance of the Furies."