The Second Democratic Debate: Live Analysis From NPR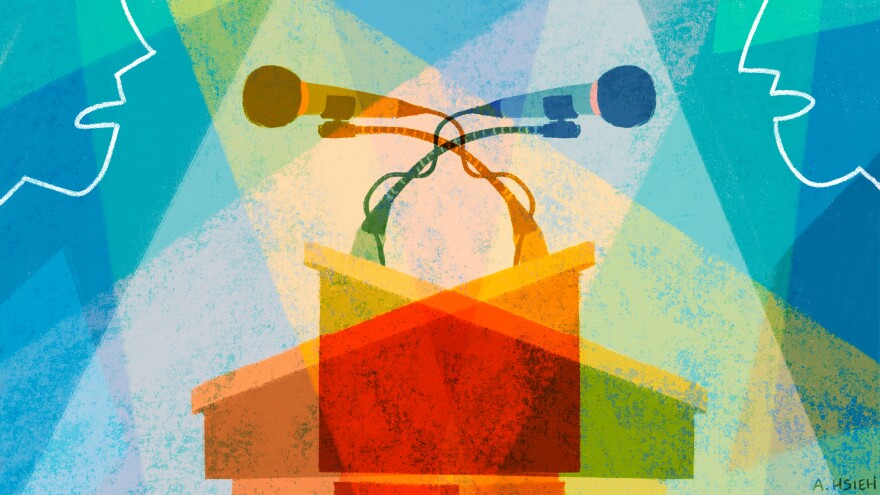 It's Night 2 of the first primary debate of the 2020 election cycle.
The field is so large that the Democratic National Committee and NBC News split it into two 10-person debates, from 9 to 11 p.m. ET on Wednesday and Thursday, airing on NBC, MSNBC and Telemundo.
There will be half as many moderators as there will be candidates onstage each night: NBC Nightly News anchor Lester Holt, Today show anchor Savannah Guthrie, Telemundo and NBC Nightly News anchor Jose Diaz-Balart, Meet the Press moderator Chuck Todd and MSNBC anchor Rachel Maddow.
While watching the debate, you can follow along with live fact-checking and analysis from NPR reporters covering politics, health care, foreign policy, immigration and more, below.
Plus, get caught up with NPR coverage on the candidates and the issues: