We Now Have A Closing Date For Macy's Downtown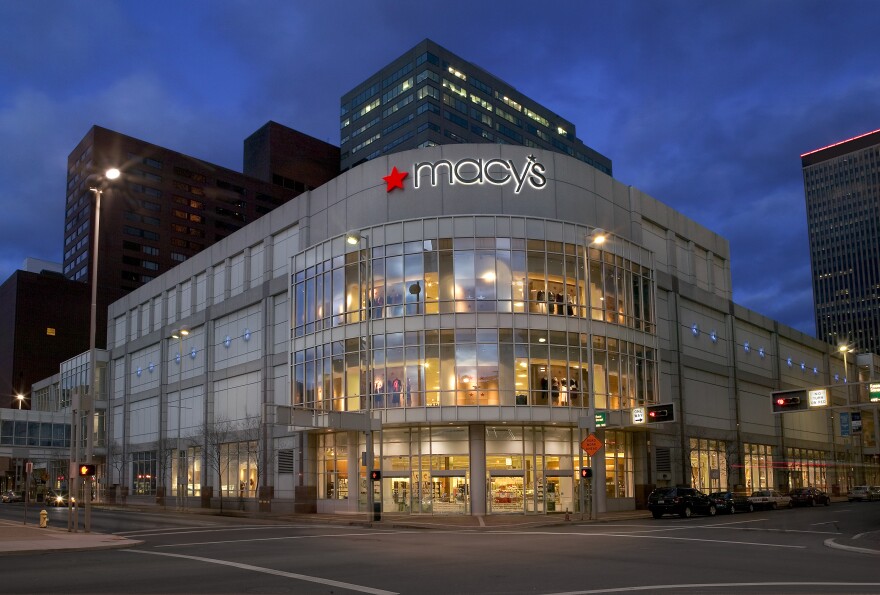 The Macy's store at 505 Vine Street, a staple of Fountain Place since 1997, will close its doors on March 25, 2018.
The Cincinnati Business Courier was the first to report the official date.
The closure is one of approximately 100 planned nationwide store closings that the company announced in August 2016. The 54 downtown Cincinnati store associates will be offered jobs at other area locations, with others given severance packages. The Queen City has served as Macy's corporate headquarters since the mid '90s.
A company spokeswoman said in a January e-mail to WVXU, "this closing does not impact Macy's commitment to Cincinnati."
Luxury jewelry retailer Tiffany's also is vacating its location at Fountain Place, though that date has not yet been set. The company is moving the store's operations, as well as its employees, to a new location within Nordstrom at Kenwood Towne Centre.