The First Democratic Debate: Live Analysis From NPR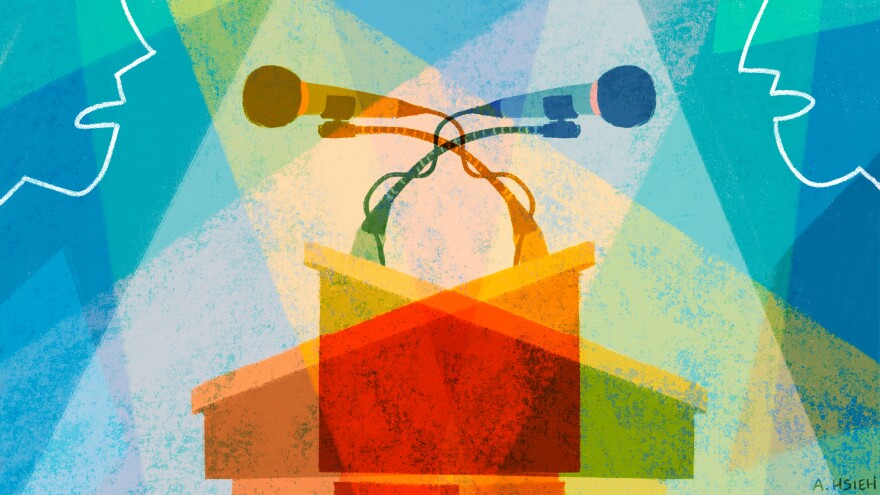 Millions of television viewers are getting their first extended look at the historically sprawling Democratic primary field over two nights in Miami this week.
The field is so large that the Democratic National Committee and NBC News split it into two 10-person debates, from 9 to 11 p.m. ET on Wednesday and Thursday, airing on NBC, MSNBC and Telemundo.
There will be half as many moderators as there will be candidates onstage each night: NBC Nightly News anchor Lester Holt, Today show anchor Savannah Guthrie, Telemundo and NBC Nightly News anchor Jose Diaz-Balart, Meet the Press moderator Chuck Todd and MSNBC anchor Rachel Maddow.
While watching the debate, you can follow along with live fact-checking and analysis from NPR reporters covering politics, health care, foreign policy, immigration and more, below.
Plus, get caught up with NPR coverage on the candidates and the issues: