Disciplinary complaint filed against Attorney General Todd Rokita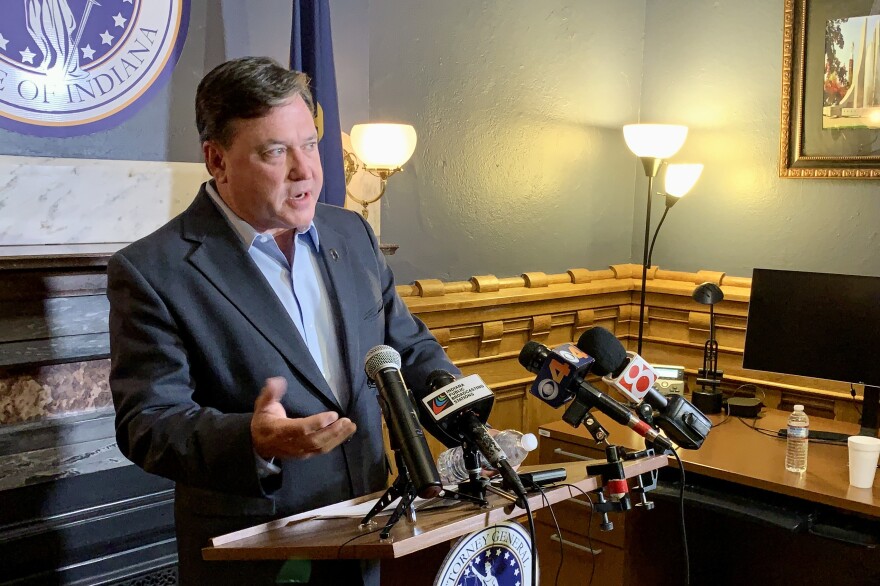 The Indiana Supreme Court Disciplinary Commission wants the court to discipline Attorney General Todd Rokita for comments he made about Dr. Caitlin Bernard.
A formal complaint was filed Monday.
Last year, Bernard made national news after she provided abortion care to a 10-year-old and then discussed it with the Indianapolis Star. Rokita went on Fox News to discuss that incident shortly after. He called Bernard an "abortion activist acting as a doctor, with a history of failure to report." No such history existed.
The state disciplinary commission said those comments — as well as other remarks by Rokita to the media, in which he discussed an investigation into Bernard before he brought a case to the Medical Licensing Board — violate Indiana's Rules of Professional Conduct for attorneys.
READ MORE: Rokita sues IU Health over its support of Dr. Caitlin Bernard, alleging privacy violations
Rokita defended his remarks, saying he was fulfilling his official duties and that Bernard gave up any right to confidentiality when she spoke to the Indy Star.
The likely next step in the disciplinary case is a public hearing.
Brandon is our Statehouse bureau chief. Contact him at bsmith@ipbs.org or follow him on Twitter at @brandonjsmith5.