CreativeMornings - Bringing Together The Local Creative Community Over Coffee And Sharing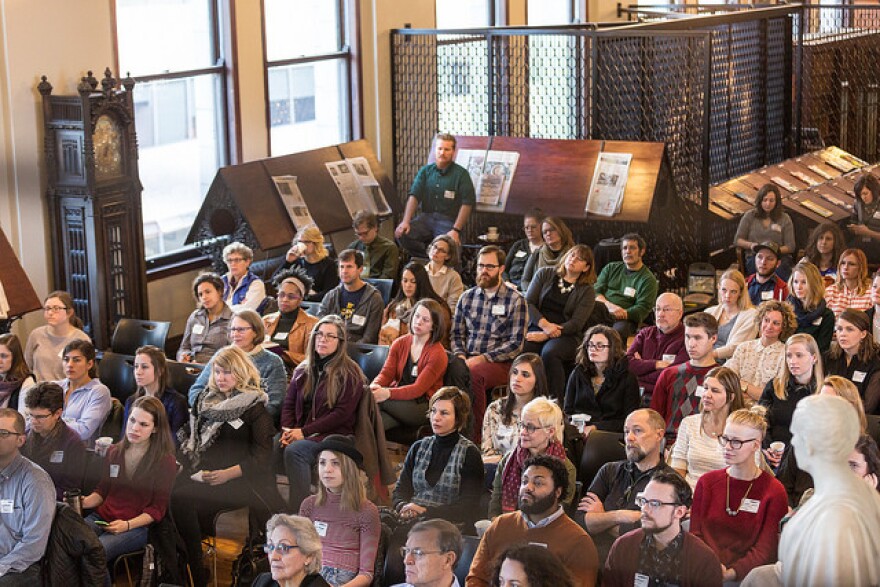 Imagine waking up to breakfast and informative talks from those in the creative industry; that'?s precisely what the lecture series CreativeMornings offers. It?'s a free monthly event that takes place in cities all across the country, including Cincinnati.
This month?'s talk here, with the theme Risk, features Austin Dunbar, founder of Durham Brand & Co., a brand building design studio that's crafted work for small start-ups to Fortune 100 companies.? It will be held Friday, April 29, at Braxton Brewing Company. For more information, click here.
Joining us to talk about CreativeMornings are Cincinnati chapter host and UX/UI designer at LISNR, Jeremy Thobe; April?'s event speaker, Durham Brand & Co. Founder Austin Dunbar; and frequent CreativeMornings attendee and Assistant Director of Communications at Union Institute & University, Michelle Roth.