How To Fix Cincinnati's Poverty Problem?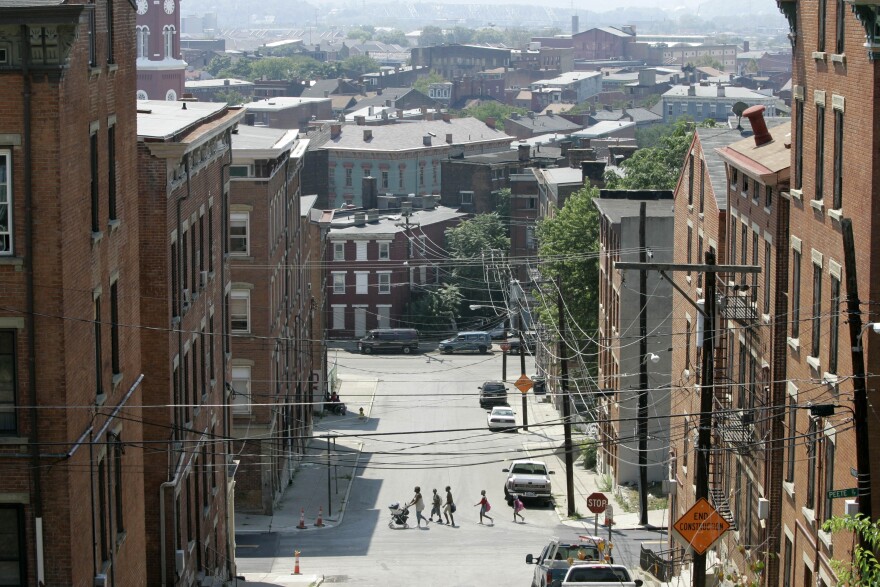 According to American Community Survey estimates recently released by the U.S. Census Bureau, Cincinnati had one of the biggest poverty rate increases among America's largest cities over the last decade. In 2017, Cincinnati's poverty rate was 27.7 percent, up 4.2 points from 2007.
Joining Cincinnati Edition to discuss continued efforts to raise local individuals and families out of poverty are Interim Chair of the Childhood Poverty Collaborative, Sister Sally Duffy, SC; Executive Director of GreenLight Cincinnati, Tara Noland; and United Way of Greater Cincinnati Senior Vice President and Chief Impact Officer Ross Meyer.
GreenLight Cincinnati will hold Cinnovation 2018 to celebrate the Family Independence Initiative on Thursday, October 18, at Rhinegeist Brewery.
Tune in to Cincinnati Edition October 10 at 1 p.m. to hear this segment.