How The University Of Dayton Plans To Strengthen Human Rights Around The World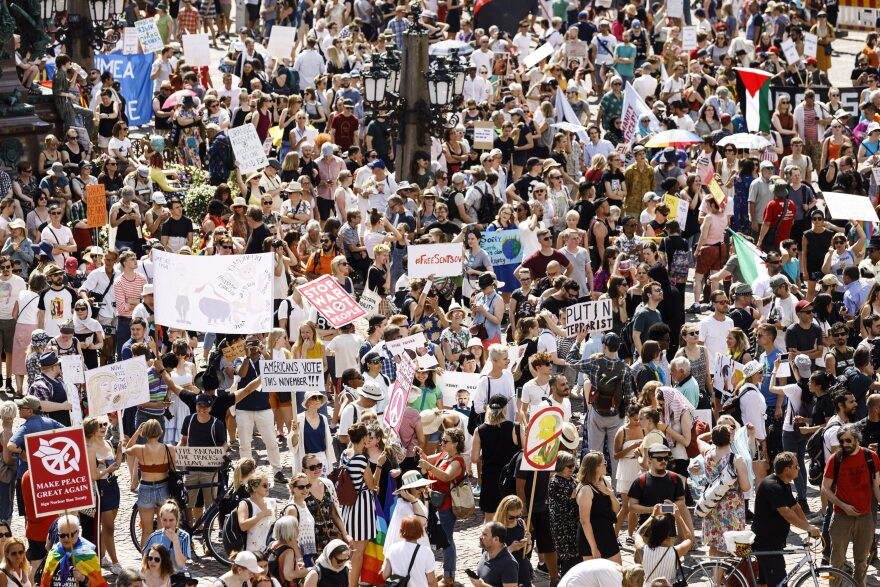 Last December, during the United Nations' commemoration of Human Rights Day, UN Under-Secretary-General for Economic and Social Affairs, Liu Zhenmin, noted the relationship between human rights and sustainable development, stating, "The achievement of full human potential and of sustainable development is not possible if fellow human beings are denied their rights. Nor can there be full enjoyment of human rights without sustainable development."
Building on the legacy of the University of Dayton's innovative Human Rights Studies program – the nation's first such undergraduate program, started in 1998 – UD in 2013 created the Human Rights Center to advance the university's mission to promote respect for the inherent dignity of all persons through dialogue, research and education.
To further its goal to become a leader in sustainability education, in 2014 UD established the Hanley Sustainability Institute.
Joining Cincinnati Edition from the University of Dayton to discuss efforts to extend and strengthen human rights and sustainability worldwide are Human Rights Center Executive Director Shelley Inglis; Professor of physics and chemistry and Executive Director of the Hanley Sustainability Institute, Dr. Ben McCall; and Assistant Professor of human rights and Leader of The Moral Courage Project at UD, Dr. Joel Pruce. His recently-released book, The Mass Appeal of Human Rights, details the evolution of human rights into a mainstream moral cause.
Tune in to Cincinnati Edition August 27 at 1 p.m. to hear this segment.