Frisch's Big Boy Gets A Makeover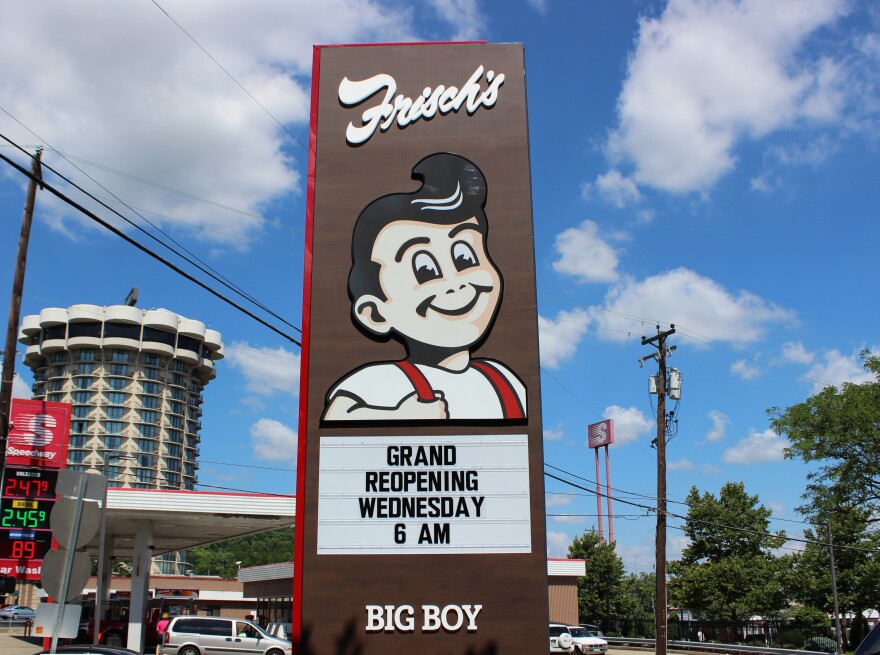 The Frisch's Big Boy is getting an updated look. The restaurant chain is debuting the new look for the local Big Boy this week ahead of a full marketing campaign to begin next week.The new Big Boy, which will appear in marketing and branding, is losing his hamburger on a platter in favor of grasping his suspender.
"We feel like our menu has evolved. We're no longer just a hamburger place. We have a really robust menu," says Anne Mejia, executive vice president of marketing.
"This is the first time since the mid-70s that we've changed the Frisch's Big Boy appearance," Mejia says.
The new design stops just below the shoulders. Mejia says that may change, along with Big Boy's overall look as the brand evolves to meet customers needs.
Will Big Boy retain his checkered pants?
"That's part of the mystery of what's still to come for Big Boy. We'll have to talk to you again when more of Big Boy is revealed.
"Our statues, for now, will remain our classic Big Boy," says Mejia.