Mercy McAuley Unveils New Mascot, School Colors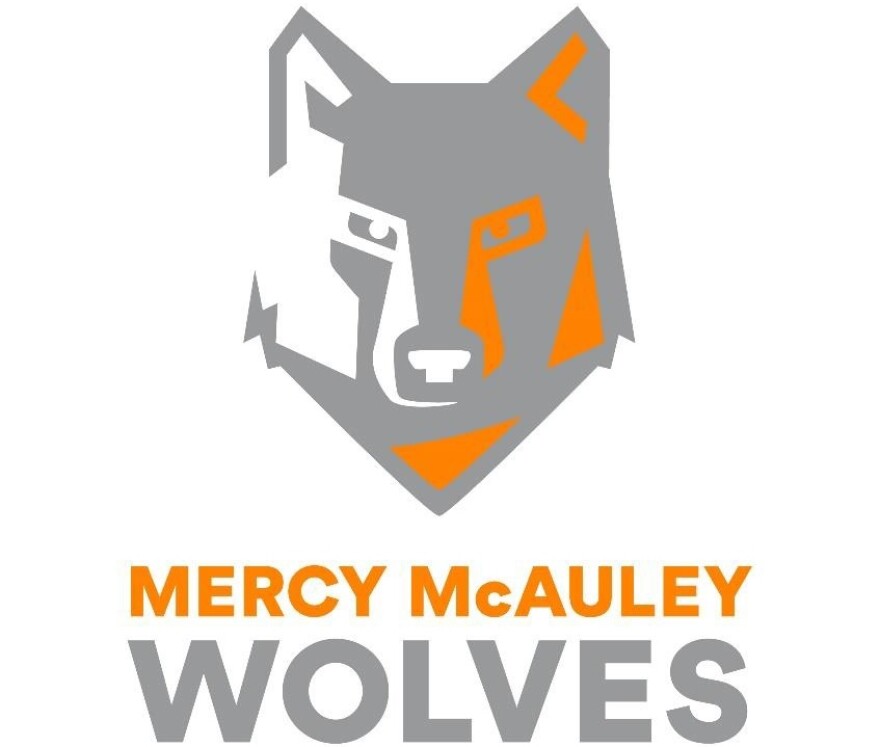 The Mercy Bobcats and McAuley Mohawks will become the Mercy McAuley Wolves when the joint school opens in fall 2018.Sisters of Mercy announced the merger in March based on declining enrollments at both of the all-girl Catholic high schools.
The sisters unveiled the new mascot, school colors, logos and tagline during a joint pep rally Friday.
The new colors are orange, white and gray with orange serving as the primary color because it is "confident, innovative and strategic."
The wolf was chosen because it is a "fierce, strong, loyal and intelligent" pack animal that is "devoted to the good of the group."
The school's tagline is: Opening Hearts. Opening Minds. Opening Doors.
Covington, Ky-based Madison Design created the branding. In a statement, Sisters of Mercy say the company's co-founder is a Mercy alumna.
"We are confident that the brand effectively reflects the Mercy Charism and represents who we are, who we serve, and how we are different from other schools," says Tom Otten, Chair of the Mercy McAuley Transition Committee. "We believe these branding elements will position Mercy McAuley for success for many years to come."
Mercy McAuley High School opens in August in the current McAuley school building in College Hill.