Local Nonprofits Come Together To Help More Who 'Need A Second Chance'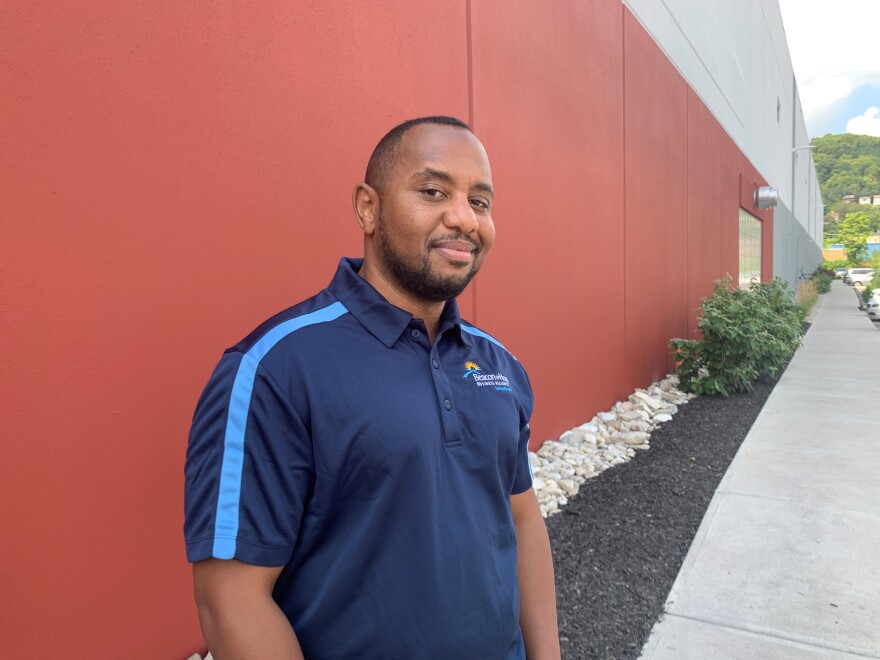 Cincinnati Works is taking over operations of Beacon of Hope, the nonprofit founded by Nehemiah Manufacturing CEO Dan Meyer.
Beacon of Hope connects hard-to-hire people who have been homeless, gone through addiction treatment or are returning home from prison with entry-level jobs and life coaching. The program is in high demand, pushing it to lean on Cincinnati Works to take over, Meyer says.
Peggy Zink is the President of Cincinnati Works. She says the work Meyer has done with Beacon of Hope helps hard-to-hire people overcome hurdles. "He's been able to bring employers to the table so that's been the really revolutionary part of Beacon of Hope," Zink says. "For us it has opened the door for so many more of our clients to find employment."
Cincinnati Works currently helps people looking for a second chance find entry-level jobs and get pre-employment coaching and on-site interviews.
The national unemployment rate is currently at a near 50-year low, which gives traditionally hard-to-hire people leverage when looking for work.
Rayshun Holt has worked at Nehemiah, the manufacturing company Meyer owns, for two years. He says he had a lot of dreams leaving prison, but it didn't work out like he expected. "Coming to Nehemiah gave me an opportunity to help men and women that had barriers similar to mine or some even worse than mine," he says. "To understand that there was an opportunity in front of them."
Before working there, he says he spent 21 years in prison starting when he was 15 years old.
Meyer created Beacon of Hope as a branch of his business 10 years ago. He says he's leveraged his relationships in the business community to get other companies on board with hiring people who "need a second chance.
"A lot of these companies are struggling more and more today of finding good people," he says. "If they can find them, they can't keep them. So, this was an opportunity for many companies to cast a broader net."
Meyer says in an industry that has high turnover, his business has a low turnover rate. Besides that, he says companies benefit from hiring hard-to-hire job seekers.
"If they don't find sustainable employment they're going back (to jail)," he says. "So, it behooves the business community to get engaged and help make a difference."
Although Cincinnati Works will operate Beacon of Hope, Meyer says his business will still be involved by continuing fundraise for the nonprofit.