2019 CPS School Board Candidates On Equity
Running up to Election Day on Nov. 5, WVXU will run a series on the candidates' positions on major issues, starting today with issues of equity in public schools.
RELATED:
Voters in the Cincinnati Public School District will have two school board elections on the ballot at next Tuesday's election.
First, there is a six-candidate race for three seats on the seven-member board of elections.
Secondly, there is a three-candidate race for the unexpired term of Ericka Copeland-Dansby, who resigned from the board earlier this year.
In the six-candidate race, current board president Carolyn Jones, Eve Bolton and Ozie Davis III are the incumbents, while Ben Lindy, Heather M. Couch and Marlena Brookfield make up the field of challengers.
Don't bother looking for Davis' name on the ballot – it won't be there. Davis had to file as a write-in candidate after he failed to gather enough candidate petition signatures to qualify for the ballot. Since he filed with the Hamilton County Board of Elections as an official write-in candidate, ballots cast for Davis will be counted.
In the three-candidate race for the unexpired term, Pamela Bowers, the incumbent who was appointed to the board in March, faces a challenge from Gary Favors and Steve Megerle.
The unexpired term runs through the end of 2021.
No party designations appear on the ballot, but both the Hamilton County Democratic and Republican parties have endorsed the candidates. The Democrats have endorsed Davis, Bolton, Jones and Bowers. Republicans have endorsed Gary Favors and Heather M. Couch.
Couch did not respond to WVXU's questions for this series.
WVXU asked: Is equity a concern in 2019? Why or why not?
Marlena Brookfield
Age: 34
Neighborhood: Green Township
How you may know her: Brookfield is a CPS parent and self-described public education activist.
"Yes. As I've visited our schools and communities along the campaign trail, I've seen far too many glaring disparities among individual schools for me to say we're doing justice to Board Policy 2255: Equity and Excellence in Education."
Steve Megerle
Age: 39
Neighborhood: North Avondale
How you may know him: Megerle formerly served as the chief of staff for Councilman Jeff Pastor and is an attorney. He previously served as Covington city commissioner until he resigned after pleading guilty to a misdemeanor. According to news partner WCPO, he helped anonymously pay for pamphlets with anti-gay overtones aimed at another commission candidate. He says his record has been expunged.
"Equity is a concern as to the quality of education each child in CPS receives and it is not equally administered across CPS. Look at the graduation to college rate in the majority white schools versus schools where the majority of students are children of color. 90+% of students at Walnut Hills graduate and go to college whereas between 30-40% of children at predominantly African American high schools graduate and go on to college. Education is the civil rights issue of the 21st century and my goals are to take CPS from failing to first."
Ozie Davis (write-in candidate)
Age: 54
Neighborhood: Avondale
How you may know him: Davis leads a community consultation business in Avondale. He was appointed to the board in May 2018 after Lannis Timmons resigned. Davis previously worked as an aide to Democrat Steve Driehaus when Driehaus represented Ohio's 1st Congressional District.
"Yes, equity continues to be a concern as African American studies lag far behind other students in all categories. We took the step of identifying race disparity specifically in our Strategic Plan! This shows that CPS is serious about addressing equity in our schools! We've been focused on ensuring our special needs sector is equitably resourced as well as providing social, emotional and mental health supports as many of our students are living in toxic and traumatic environments. How CPS impacts those environments by the preparation of our students is critical in our potential success! We took steps to ensure we are turning our buildings inside out in the Strategic Plan and hope to build on the success of the Community Learning Center Institute."
Pamela Bowers
Age: 48
Neighborhood: Westwood
How you may know her: Bowers is the director of school-based services at Central Clinic Behavioral Health. She replaced Ericka Copeland-Dansby who resigned on March 6.
"Maintaining equitable environment is most prevalent in 2019. Cincinnati Public School's Board Policy 2255 (Equity and Excellence) not only focuses on our school communities being diverse in race and culture, but also emphasizes fairness around inclusion which integrates programs and operations of the school. School communities are to have varied teaching and learning styles and have multiple learning pathways for our students; individualizing necessary supports not only for our students, but for our teachers as well."
Ben Lindy
Age: 38
Neighborhood: Hyde Park
How you may know him: Lindy is the executive director of Teach for America, Southwest Ohio, currently on leave.
"Yes. 'Equity' in education means students of all backgrounds and in every zip code have access to an excellent education. Although CPS has made genuine progress on this front in the last several years, there is much more work we need to do because there are still huge differences in educational opportunity (both within CPS and between CPS and its neighbors). We have the top three high schools in Ohio on the U.S. News list (Walnut Hills, Wyoming, Indian Hill), and yet fewer than 2% of seniors at many of the low-income CPS high schools have a college-ready ACT score. We have to start making progress much more quickly."
Eve Bolton
Age: 68
Neighborhood: College Hill
How you may know her: Bolton taught in Wyoming City Schools for 36 years and was the Wyoming Teachers Union President.
"Equity is a concern in 2019 because even though individual rights are guaranteed, serious opportunity gaps make securing those rights and the full life that those rights can provide impossible without attention to individual circumstances. Therefore, overcoming opportunity gaps and securing an 'equal' education requires the equitable distribution of resources based on condition and not on a one-size-fits-all approach."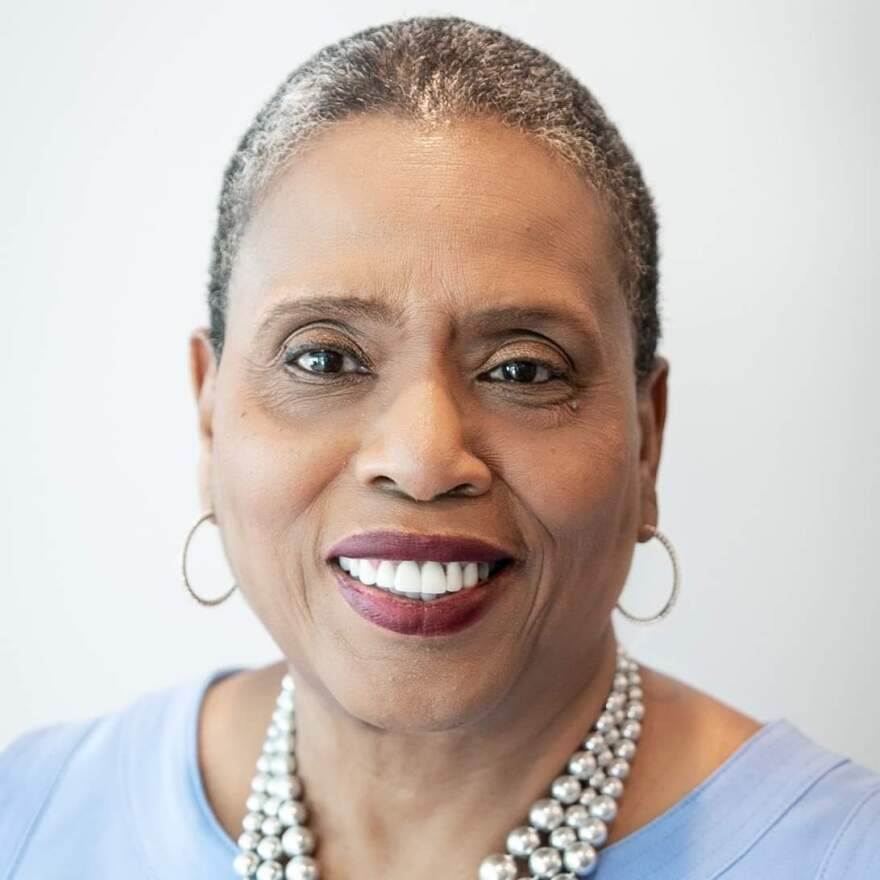 Carolyn Jones
Age: 67
Neighborhood: College Hill
Occupation: Retired mental health professional
"Equity and education is a critical determinant to overall student academic achievement and student success. CPS has made great strides in the adoption and implementation of its equity policy over the past several years. Recently, the implementation of the district's new community-designed Strategic Plan emphasizes greater focus on creating a culture of equity and excellence. This plan will impact systemic and cultural inequities that impede student success, or fail to adequately address every students' individual needs. The process in achieving equity and excellence encompasses comprehensive strategies for engaging all parties involved with students in the district, internally and externally. In doing so, those barriers and challenges within CPS' demographic, social and economic structure, and access to education choices, i.e., academic curriculum, school choice and opportunities, will be appropriately addressed and eliminated."
Gary Favors
Age: N/A
Neighborhood: Avondale
Occupation: Special education teacher
"Yes, equity has always and will always be of great concern. We need to ensure that every child, regardless of race or income, has the opportunity to attend an excellent school. Unfortunately, that opportunity is far too rare in Cincinnati. Too many children are in failing schools - both within CPS and at charter schools. We need to show more urgency around improving academic performance for our children. The CPS board recently passed a new Strategic Plan that does not place improving academic achievement among its top priorities. This is the type of poor leadership that creates inequities with our education system."
WVXU asked: CPS data shows minority hires (classroom teachers, district coaches, psychologists, social workers and counselors) make up 27.5% of teacher demographic while 71% are white. Is this a problem? How would you fix it?
Megerle: "Absolutely lack of diversity in the classroom adversely affects students, especially those of color. I have a plan to partner with the Cincinnati Federation of Teachers to recruit African American students from historically black colleges and universities to provide new teachers with a signing bonus if they agree to teach for 5 years. My plan also would partner with the City of Cincinnati to use federal Community Development Block Grant Funds from HUD to offer down payment assistance for these new teachers."
Brookfield: "Cincinnati is one of the most segregated cities in the country, so it is absolutely important for minority students to see people who look like them working as educators. It is also important for white students to have educators who don't look like them to help foster understanding and acceptance of difference."
Bolton: "It's a problem as presented. However, a description of the full CPS personnel complement from principals to support staff is more representative of the diverse CPS community. So, in the interest of our students' education, we do need to continue to improve our recruitment of teachers of color and diverse national identity."
Davis: "No, the fact that we have a disproportionate amount of staff to students based on race is not a problem, but it is not best practice. To insinuate that our current complement of staff cannot get the job done due to this disproportion is inaccurate, but we do need to do more in regard to professional development in culture competency, the social determinants of health, and adverse childhood experiences! These professional can better prepare our staff (of any race) to better understand our population! Would I like to see more African American teachers/staff, of course! Best practice suggests students (especially black students) learn best from those most familiar to them, so we increase our efforts at recruitment targeted at that task and I have found the administration's efforts to be willing to adapt to winning strategies. As manifest in the Educational Leadership program at Aiken with Miami (of Ohio, my alma mater) where we are preparing our own students to go into education with the hopes that they will come back to their district! I'm also encouraged that 9 of 16 high school principals are black men. This lets you know that we indeed believe in black male leadership and our students get to witness it."
Bowers: "There are multiple research articles that note that minority students perform better with minority teachers. As a graduate to two Historically Black Colleges and Universities, my initial response is 'Why not strengthen our partnerships with HBCUs, in an effort to recruit Cincinnati high school graduates back to our city to teach?' Well from my understanding, there are a couple of reasons why this is not that simple. The percentage of college students graduating in the profession of teaching is down and not many majoring in teaching are interested in teaching in Cincinnati. So, what our Talent Development Department in Cincinnati Public School is doing, is assisting current minorities, who may currently be in paraprofessional roles, in returning to school to obtain teacher degrees and certification. I am supportive of this creative means of increasing minority teachers within our district."
Lindy: "Yes. CPS serves a student body that is nearly 70% children of color. Studies have shown that students benefit a great deal from having teachers who share their identity, and there is more that we can do on this front. Through stronger recruitment programs, career advancement opportunities for educators of color, and partnerships that help cover parts of student loan debt, we can improve the diversity of the CPS workforce."
Favors: "As a black male, I am aware of the difference I make in my school and with my families. When we work together, we can make a difference, but we need relatable role models to help us. For me personally, and for the community, I believe the lack of minority hires within CPS is a great concern. Students need role models that they can identify with and our students currently lack enough role models of color. The more variety of role models we can offer our students, whether it be more men, women or minorities, will only help engage our students and allow them to dream of becoming teachers themselves. To fix this problem we need to create a pipeline of minority children who are willing to consider teaching as a profession. We must work to expose our future educators studying at local universities to consider the value of coming to CPS to work and make a unique difference."
Jones: "A workforce that represents the racial, ethnic and linguistic backgrounds of students is certainly ideal, yet, research tells us that there is a huge shortage of teachers nationwide. CPS has refocused its Talent Development Department to create an improved employee experience that recruits a diverse workforce and supports retention. The disparity between workplace diversity and that of student populations is a national concern, and primarily in large urban districts like CPS. Our students benefit in many ways from having a teacher of the same race or ethnicity and while it is certainly advantageous and necessary to academic achievement to hire and retain minority staff, students are more concerned that their teachers, counselors, social workers, etc., have the capacity to personally connect with them, regardless of racial, ethnic or other demographic characteristics.
"The district has implored creative strategies to attract new teachers, support their work efforts while they are with the district, and promote retention. Competitive salaries, benefits and incentives also factor into the district's ability to attract and retain good people."
WVXU asked: What is your plan to make CPS schools safer for LGBTQ+ students, especially transgender kids?
Favors: "We must welcome and support diversity in the district and serve all students. It is important for the board to work with the administration to continually review our policies and uphold the laws as they are written. We should strive to ensure equality for all students and a supportive, academically rigorous environment that will prepare students for college, career and life."
Jones: "The district's anti-bullying policy clearly enumerates the traits and characteristics of students that could be the basis of bullying, i.e., 'race, color, national origin, sex, disability, sexual orientation, gender, gender characteristics that may be defined by the district state educational agency.'
"As a board member, I am responsible to ensure full enforcement and accountability for the policy and any actions that come from that policy."
Brookfield: "As a member of the queer community who helps facilitate a high school GTSA, this is a matter very close to my heart. I've spoken at board meetings to suggest that we put together a directory of resources for LGBTQ+ students and allies to be included in the Student Handbook which is given annually to all CPS families. Knowing that there are safe spaces in our schools and how to find them makes a huge difference to students who often feel alone and afraid."
Megerle: "I am committed to making our schools safer for all children and will represent all children in CPS equally. School safety overall is achieved with dedicated resource officers in our schools and working with our first responders (classroom teachers, counselors in all schools and social workers) to make student safety a priority. Additionally, I'll work with parents, students and educators to further develop anti-bullying procedures to protect all students."
Davis: "As policy chair, our students' safety is of utmost importance to me. We recently revised our bullying policy and are currently reviewing our sexual assault policies. We must ensure adequate professional development, a positive school culture, and processes to eradicate any negative behaviors (including reporting and privacy protocols). From top to bottom, we must make clear that our schools are inclusive and receptive to differences of all kind. This too is an equity issue!"
Bowers: "Board Policy 2260 (Nondiscrimination and Access to Equal Educational Opportunity). Ongoing communication with administrators, student voice and parents are key to keeping the district informed about adjusting or implementation of additional ways to keep all students safe."
Lindy: "First, I want to note how important this issue is. (I am proud to have been a member of CPS's first gay-straight alliance at Walnut Hills High School in the 1990s.) Teachers and principals need to be able to create a welcoming culture for students of all backgrounds, and we should look for this skill as we hire new staff members and further develop this skill in existing staff through professional development. Our curriculum at all levels should include examples of individuals from many different backgrounds (including LGBTQ+ individuals), and we should support the development of queer-straight alliances across the district."
Bolton: "We have already changed policy, provided clubs, worked on developing positive and welcoming school culture. CPS and its partners provide counseling and health services in every school. Beyond that, I would increase professional development for our teachers and support the continuing diversification of all of our courses of study in order to teaching tolerance and respect."
WVXU asked: How much time should be given to the superintendent to make progress on equity policy?
Megerle: "The school board must ensure its policies, including the equity policy, is not a toothless tiger. The school board over the years has created inequitable situations for students across the district, for example not providing counselors, physical libraries, accompanying librarians, music teachers and art teachers in neighborhood schools with student populations of under 500 children. A one-size-fits-all model for education does not work in the 21st century, and we must ensure the basics (counselors, libraries, art, music teachers) are provided in every school so every student can have every opportunity to attend SCPA or Walnut Hills."
Davis: "Time is now to make strides in equity, especially in ensuring resources in counseling and mental health, but this is not an issue of the haves and haves nots - this is an issue in increasing these resources across the board and this too was addressed in the Strategic Plan. And as I said on the floor of the board, I'd like to see even greater resources allocated to these areas."
Bowers: "As noted above, each school has it's own needs necessary to help dissolve any barriers to improved academic success and the district's response to these needs are imperative to our district as a whole. With regards to Woodward High School, the district leadership has responded in expedience to the overall unique needs of our students following the 'hearing from the public' portion of that particular board meeting."
Bolton: "The premise of flagship schools versus poverty schools is a false premise. The premise is false because it assumes district resource allotment unfairly gives less money to schools with the highest poverty. That is actually false. Highest per student costs and allotments are highest in the highest poverty schools. The unfairness that can be found is in budget line item accountability, school site foundation availability. Accounting for specialized services available at each school also makes comparing schools difficult."
Jones: "All members of the community are welcome to express their concerns to the CPS Board of Education. I certainly applaud those students for sharing their concerns. The superintendent did, in fact, meet with those students soon after that board meeting to discuss perceived inequities in providing needed supports. The goal of the district is to ensure equitable resources across the district, which is not a point in time designation, but rather a process over time."
Lindy: "Ensuring that every student has access to an excellent education is the most important job that the superintendent has. That work should be job No. 1. I would just add that we should also regularly and systematically listen to the needs and aspirations of students anyway. Those perspectives are critical and irreplaceable."
Favors: "As a CPS teacher, I have seen the disparities in the district. In my view, time is up; these issues should have been addressed a long time ago. We must work with all community resources in order to supply our students with the help they need. The board should stress to the superintendent that this is a priority. All students matter no matter what school they attend. Most of our worst performing high schools also tend to be the poorest. At Aiken High School, only 1% of students who graduate are prepared for college according to the State of Ohio. That's just wrong and must be addressed. The current school board has not prioritized academic achievement which will continue to create challenges for our most challenged students."
An earlier version of this article misidentified Steven Megerle as Council Member Jeff Pastor's current chief of staff. He no longer serves in that role. Megerle also says the misdemeanor has been expunged from his record.