War experiences shaping local veteran's career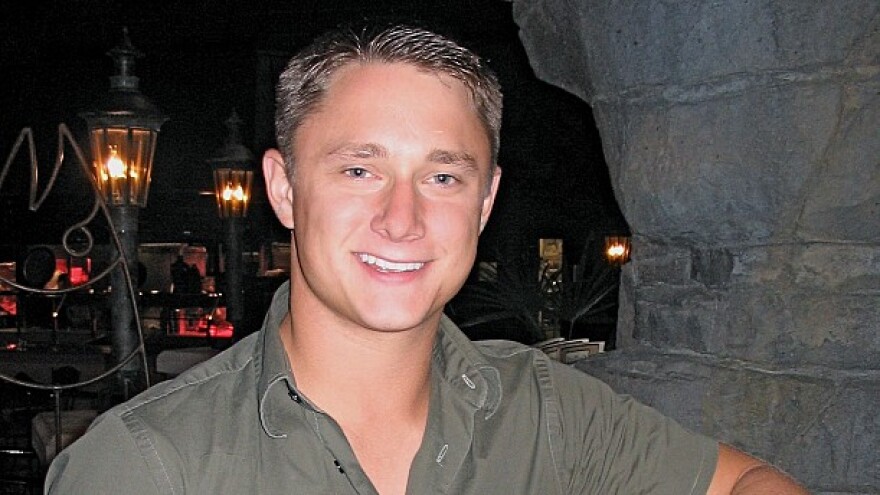 Though yesterday was Veteran's Day, remembrances are still going on today.
Andrew Warner was a student at Miami University when the twin towers fell. Like many he felt called to join the military and fight for his country. He enlisted and went into Special Forces.
Now 30 years old and retired from active duty, Warner is studying medicine at the University of Cincinnati. He remembers a specific incident when he helped save the life of a fellow soldier in the middle of battle.
"I realized no matter all this chaos that was going on and all the bullets and noise and distraction, I was able to moderate that situation. And mitigate the threats that were necessary. And manage the patient. And manage the stress of those persons that were very close to that injured man. I managed all that at once in a very dangerous environment, a very acute situation. That's when I started to realize I think I could do this as a career," he says.
Before medical school, Warner earned a chemistry degree.
He's also taken some time off do deal with some PTSD issues. But he's not letting that dictate his life. If nothing else, he feels it helps him connect with patients at the V.A. hospital.
"Some people are clinically disabled by their PTSD strictly because they can't get out and function in day-to-day life, that's an unfortunate turn of events. When you see them starting to break down those barriers themselves and you've helped that, nothing is more rewarding."
Warner hasn't picked a specialty yet - he still has two years of school left - but he likes the idea of working at the V.A.
He also says he'd go back to the Middle East, Iraq and Baghdad especially, in a heartbeat.
"There were some tough things that had to take place and some very harsh emotional events but overall – hindsight is 20/20 – you look back and nobody can say they experienced that except the teams that I worked with. It was a rollercoaster but now that I look back on it, I miss a lot of it. I miss that environment and I miss those people because they were extremely genuine."
Warner says he'd love to return there and use his new skills to help make their lives better.