Cincinnati's Winter Shelter Will Be In A Single Location This Year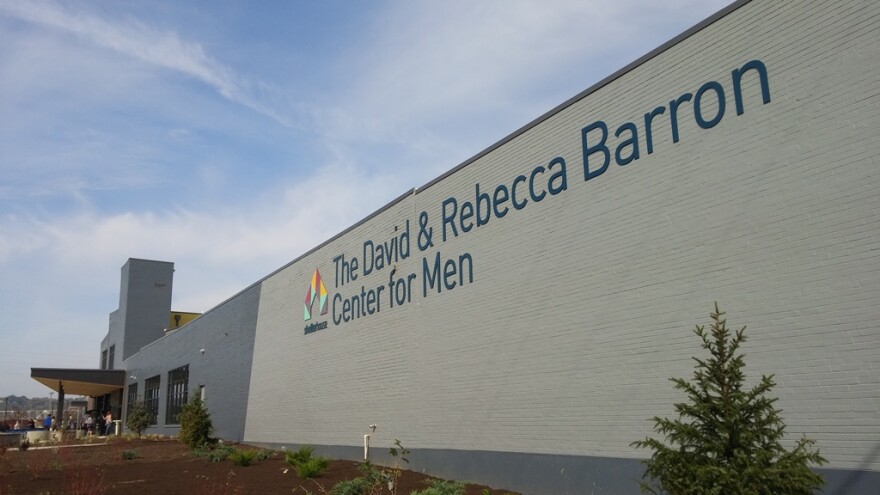 For the first time in several years, Cincinnati's winter shelter for the homeless will be located in one facility.
The new Barron Center for Men in Queensgate has 200 beds in a 10,000 sq. ft. square foot area. It features separate restroom facilities for men and women, a lobby area for new intakes, and two intake offices.
In recent years, the shelter was housed at the former Drop Inn Center with 60 to 110 beds and Prince of Peace Lutheran Church in Over-the-Rhine with 40 beds.
Kevin Finn with Strategies to End Homelessness said the goals for the program are pretty simple.
"Nobody dies on the streets of Cincinnati from the cold," Finn said. "That it be consistent, that the availability not be linked to any specific temperature, since homeless people don't know what the temperature is. And that it be open every night in a set date range, that once it opens it should stay open and therefore homeless people can count on it."
Finn said $45,000 from the city will provide half the funding for the winter shelter. Additional funding is provided by Hamilton County, foundations, churches and private donations.
This year's winter shelter budget is projected at $89,243. Last year it totaled $123,469.
Finn said the single location is the reason for the difference.
Besides Strategies to End Homeless, Shelterhouse (formerly Drop Inn Center) and the Greater Cincinnati Homeless Coalition partner on the winter shelter.