Why Don't More Northern Kentuckians Vote?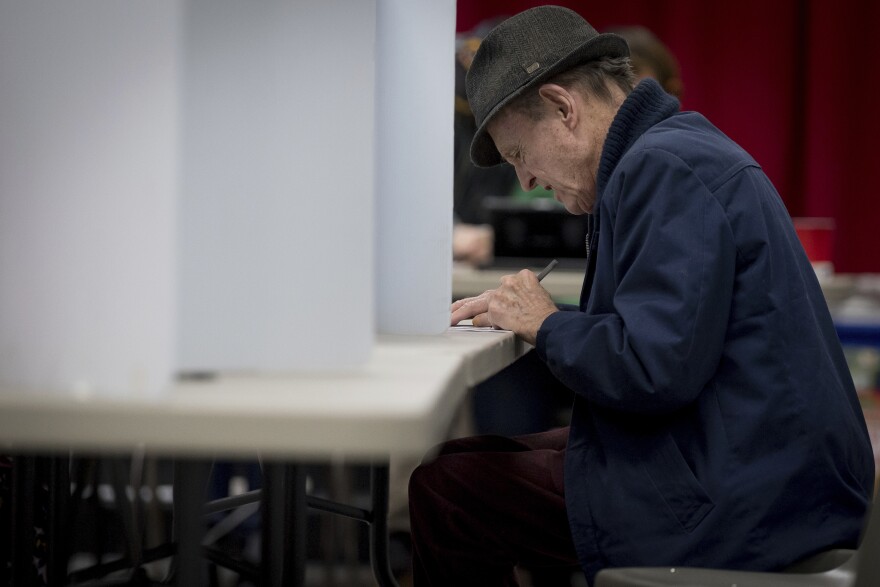 Listen to Cincinnati Edition live at noon M-F. Audio for this segment will be uploaded after 4 p.m. ET.
There is a new effort in Northern Kentucky to increase voter turnout.
In the primary election in May, which featured competitive races for Democratic and Republican nominations in multiple races - including both sides of the governor's race - statewide voter turnout was 20%, while Kenton County's was only 12%, Boone County's was 13.6%, and Campbell County's was 13.5%.
In the 2015 primary, which also featured a competitive race on the Republican side, only 9% of Northern Kentucky voters cast a ballot. Out of 120 counties that year, Boone ranked 101, Kenton 102, and Campbell 106.
In the 2018 midterm elections, Campbell County showed improvement, rising to 81 out of 120, while Boone dropped to 107 and Kenton fell to 108.
The Northern Kentucky Chamber of Commerce and others announced Tuesday a new public engagement effort to drive more Northern Kentuckians to the polls on Nov. 5 when the state elects a governor and other statewide office holders.
The nonpartisan, get-out-the-vote effort will use traditional and social media, events and direct voter interaction to increase turnout, a news release said.
The effort includes a new website, votenky.com.
Joining Cincinnati Edition to talk about the effort are Northern Kentucky Chamber of Commerce Vice President of Public Affairs Kristin Baldwin and Northern Kentucky Regional Alliance President and CEO Karen Finan.
Never miss an episode by subscribing to our podcast: