Hamilton County Kicks Off New Tourism Campaign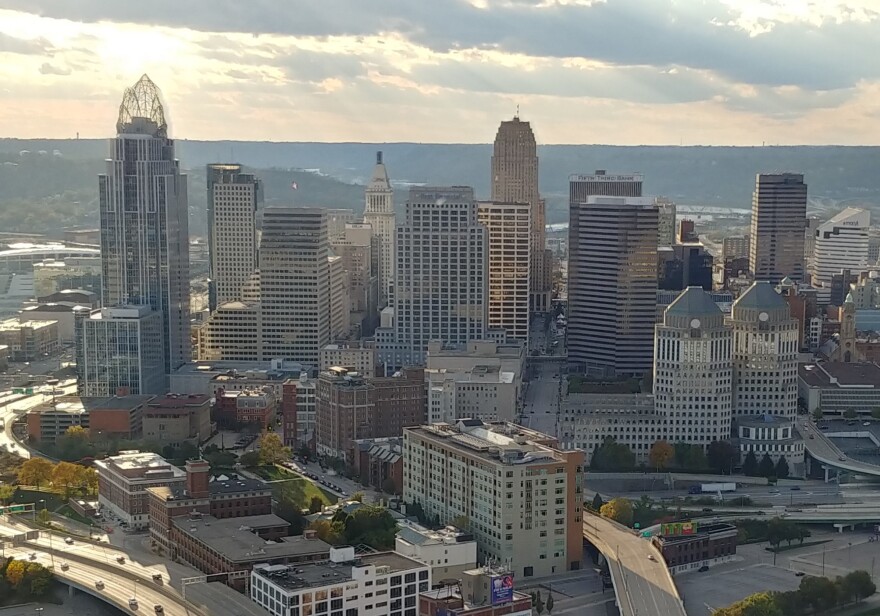 Updated 3:48 p.m.
Hamilton County will use CARES Act dollars to promote the area as a tourism destination this summer. The "Get Your Cincy On" campaign launched Thursday morning, with a goal of drawing visitors and encouraging local spending.
More than half of Hamilton County's residents 16-years-old and up have been vaccinated, and in three weeks, state health orders will be lifted. National surveys point to a rising interest in travel, and local tourism officials want visitors to come here.
Convention and Visitors Bureau President Julie Calvert says the message will be promoted in cities like Louisville, Columbus and Indianapolis.
"Our historical data shows that the lion's share of our overnight visitors who come for leisure come from those markets," she says. "It's within a two hour drive from Cincinnati so it's a little too long to come and just do a day trip; people prefer to stay overnight. We felt those were appropriate markets for us to continue to market to and attract those visitors."
Calvert says there will be another tourism campaign later in the summer directed at more distant cities.
The Get Your Cincy On campaign features local notables, like music promoter Kick Lee and mixologist Molly Wellman, at local landmarks.
Calvert says the message will be multi-media: online, on TV and in papers in nearby markets.
"We've also engaged radio stations in all those outer markets and in this market that are going to be promoting the campaign … talking about what they like about getting their Cincy on; what's their favorite thing about Cincinnati."
Calvert says the travel and tourism sector was hit hard by the pandemic.
This story has been updated to clarify Hamilton County's vaccination rate.