For more than 30 years, John Kiesewetter has been the source for information about all things in local media – comings and goings, local people appearing on the big or small screen, special programs, and much more. Local media is still his beat and he's bringing his interest, curiosity, contacts and unique style to Cincinnati Public Radio and 91.7 WVXU. Contact John at johnkiese@yahoo.com.
Mark Perzel Leaving Cincinnati Public Radio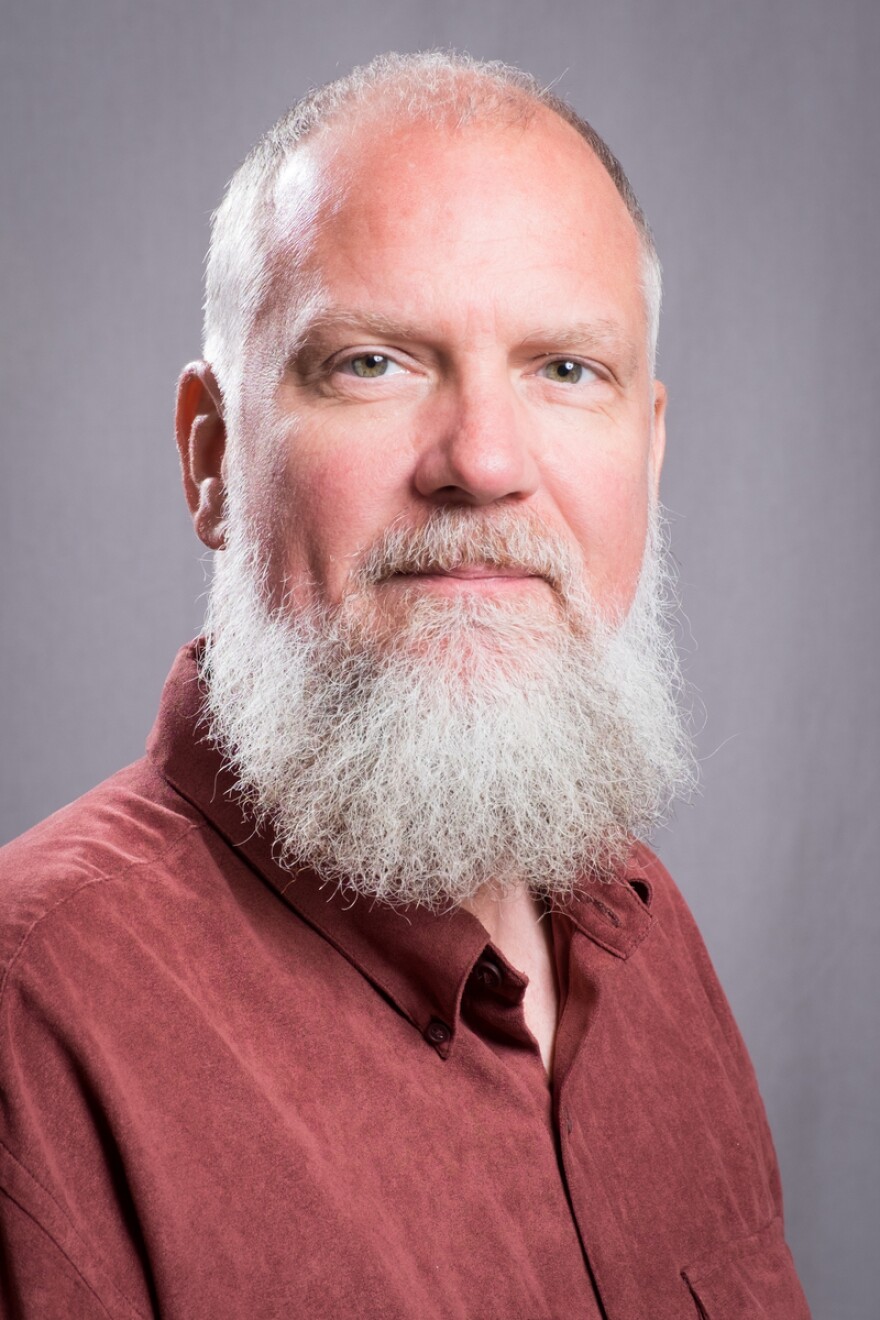 The deep distinctive voice of Mark Perzel soon will vanish from Cincinnati Public Radio's airwaves.
The versatile evening classical music host – and voice of the Cincinnati Symphony Orchestra, Lumenocity, the "Book Club @91.7" and other broadcasts – is leaving WGUC-FM and WVXU-FM to move to the mountains of North Carolina to be closer to his family.
Perzel started at WGUC-FM in 1981, and twice left for other pursuits. After returning in 1997, he became an executive producer and 6-10 p.m. host on classical WGUC-FM (90.9), and host and executive producer of "The Book Club @91.7" on WVXU-FM (91.7) at 7 a.m. Saturday.
The stations' release calls Perzel "the unmistakable voice of WGUC's broadcasts of the Cincinnati Symphony Orchestra and the annual holiday specials 'Tunes From The Crypt' (Halloween), 'Feast For The Ears' (Thanksgiving), and 'Love Greetings' (Valentine's Day)." He also hosted and produced the station's last three live Lumenocity concert broadcasts, and often appeared as narrator or emcee at concerts by the CSO or Cincinnati Pops, or at other community events.
"It sounds cliché, but Mark really has become an institution on the Cincinnati airwaves and his professionalism, creativity, and voice will be missed," said Chris Phelps, Cincinnati Public Radio vice president of content, in the announcement.
"Prior to 'The Book Club @91.7,' he hosted our weekend version of 'Cincinnati Edition' because he has an insatiable curiosity, a love of learning, and an engaging interview style. His passion for reading made 'The Book Club' a natural fit, but he'll always be known, first and foremost, as a knowledgeable and accomplished classical music host," she said.
"The Book Club" will go on hiatus "until a decision about its future is made," the station says. Starting Sept. 10, WVXU-FM will air repeats of the weekly news review from the "Cincinnati Edition" interview show at 7 a.m. Saturday.
Perzel will continue hosting evenings during a national search for a new classical music host.
"My voice will continue to be heard while the search for my replacement continues. As for my last day, that's uncertain and highly nebulous. Nothing like living on the air in Cincinnati," Perzel told me.
In his WGUC-FM Q&A, Perzel says he started in radio at age 14, doing an afternoon drive classical music show called "Baroque Bouree" at WFAE-FM in Charlotte, N.C. He began playing violin at age 10. He attended the University of Cincinnati College Conservatory of Music, majoring in broadcasting and minoring in violin performance.
He loves to backpack, canoe, and fish, which probably will be easier to do in North Carolina.
"I'm actually moving to the mountains of North Carolina. My Dad is 20 minutes away, my sister 30 minutes, my Mom about an hour and my son (a sergeant in the US Army) at Fort Bragg about three hours away," he says.