Music in America would sound very different without public radio.Cincinnati Pops Conductor John Morris Russell lends his support to Public Radio Music Month.Across the country, local public radio stations, like WVXU, play an integral role in championing, cultivating and promoting music. On 91.7, you learn about local musicians and performances on Around Cincinnati and Cincinnati Edition – and jazz, and swing programs have a home. Interviews with music legends and emerging artists add to your musical discovery and enjoyment. April is Public Radio Music Month. Say #thankspublicradio for playing the music you love.Learn more about Public Radio Music Month activities around the nation.
WVXU "Do" List: Here's A Circus You'll Actually Want To Join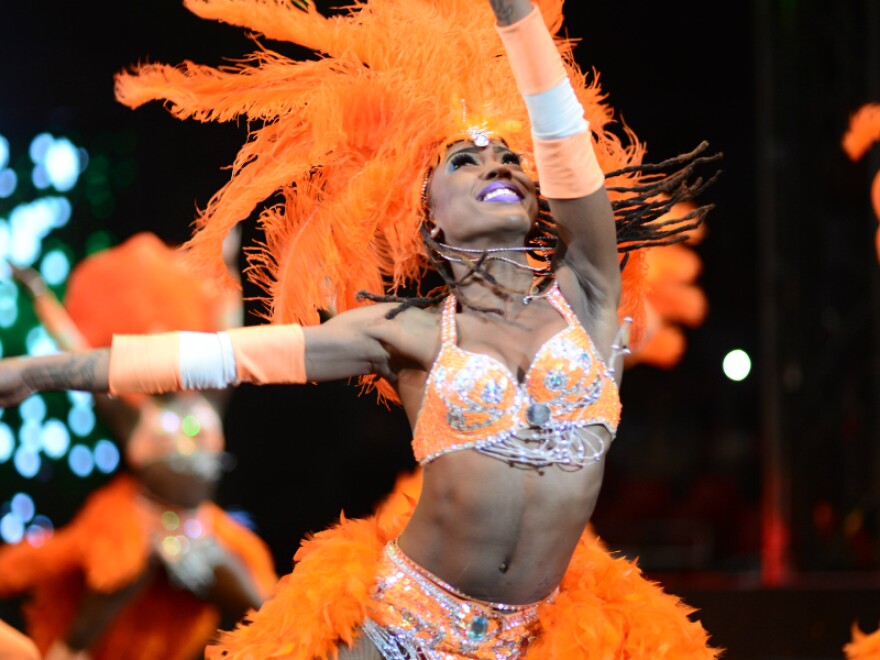 If life has felt like a circus lately, well, this weekend is about to replace that craziness with a little fun.
With so many options to choose from -- including a wine-soaked pool party and the 75th anniversary celebration of a local icon -- your only source of stress will be deciding which WVXU "Do" List event to hit first. Still not satisfied? Be sure to check out Around Cincinnati host Lee Hay's "Music Notes" column for more.
Thursday, August 23
Berachah Valley, a band of bluegrass- and gospel-loving friends from Dayton, plays the summer concert series at Uptown Park in Oxford (4 North Main Street) starting at 7 p.m.
Washington Platform (1000 Elm Street) debuts a new music series, Jazz at Dusk, starting at 5:30 p.m.
The Cindependent Film Festival kicks off at the Woodward Theater (1404 Main Street), featuring idependent and short films from directors from all over the world. Tickets for the four-day event start at $25, but some events are free so be sure to check the schedule.
The Merchantile Library (414 Walnut Street) holds a talk with Jerald Cooper, a Cincinnati native and co-founder (with hip-hop mogul Young Guru) of The Era of the Engineer, an enterprise that aims to bridge the gap between music, technology and education to get more people interested in what goes on behind the scenes with music. A reception takes place at 6 p.m. with the program kicking off at 6:30 p.m. The event is free to Merchantile members and $10 for everyone else. Registration is required.
Old Mill Campground in Friendship, Ind., (7249 First Street) hosts the Whispering Beard Folk Festival today through Sunday, featuring such bands as Hooten Hallers, Young Heirlooms, The Tillers and more. Tickets are $80 in advance; $90 at the gate and camping rates are also available.
It's the opening night of the UniverSoul Circus (pictured), which takes place through Sunday at the Cincinnati Gardens (2250 E. Seymour Avenue). In this family-friendly celebration of UniverSoul's 25th anniversary, you'll see circus arts, theater and music that spans genres like pop, classic R&B, latin, hip-hop, jazz and more. Tickets start at $26.
Friday, August 24
Saturday, August 25
Sunday, August 26
The Cincinnati Zoo & Botanical Garden opens early for the 8 a.m. kick-off of its Cheetah Run/Walk 5K, which has runners wind their way through the zoo grounds. Regular admission applies for non-runners.
At OTR Performs in Washington Park, the Young Professional Choral Collective sings songs like "And So It Goes" and "Somewhere Over the Rainbow" starting at 7 p.m. A guest from the Cincinnati Opera also will join to debut an aria from the next season's opera, Blind Injustice.
From 1-4 p.m., Covington's Braxton Brewing Company (27 West 7th Street, Covington) is offering a smoked meats and beer pairing in partnership with Crafts & Vines in its private event space, The Loft. Tickets are $30.