Heroin Coalition Plans Summit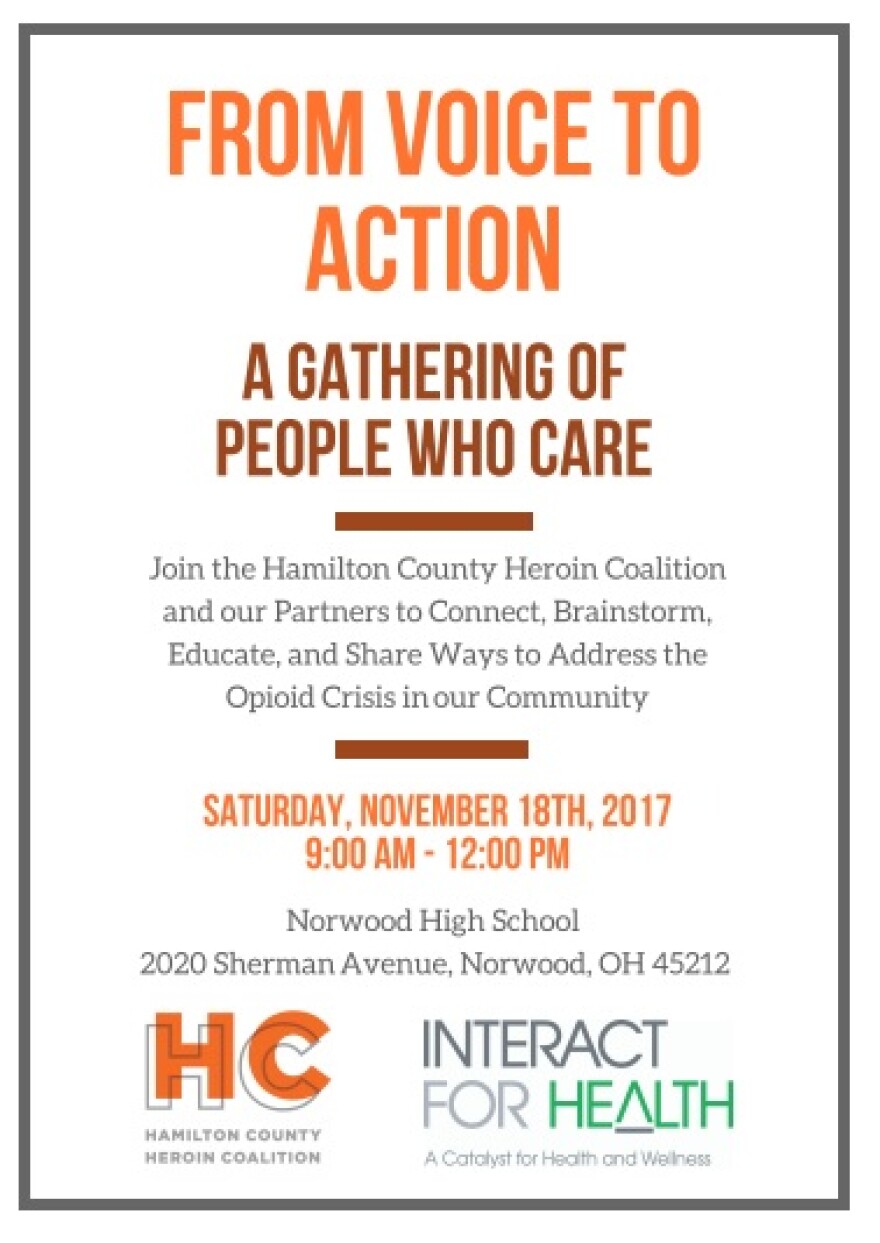 Hamilton County will host a summit next month on the heroin crisis. Commissioner Denise Driehaus says it will highlight what the heroin coalition has been doing and solicit ideas for dealing with the epidemic.
"We've been kicking this around for a while," she says. "The purpose of the forum is to engage the community. So many people have called and said they want to do something. A lot of family members, people in recovery, that sort of thing."
Driehaus says the meeting will be set up like Cincinnati's neighborhoods summit.
"There will be a lot of small group conversations, break-out sessions, and kind of an overview of what the coalition is doing. But then we're going to try to engage the community and get some feedback on what people know and hear on the ground throughout the county. And then provide some break-out sessions where people have action steps... something very positive and productive for folks to do in order to help."
The From Voice to Action summit will be November 18 at Norwood High School.