3CDC Buys Former Macy's Building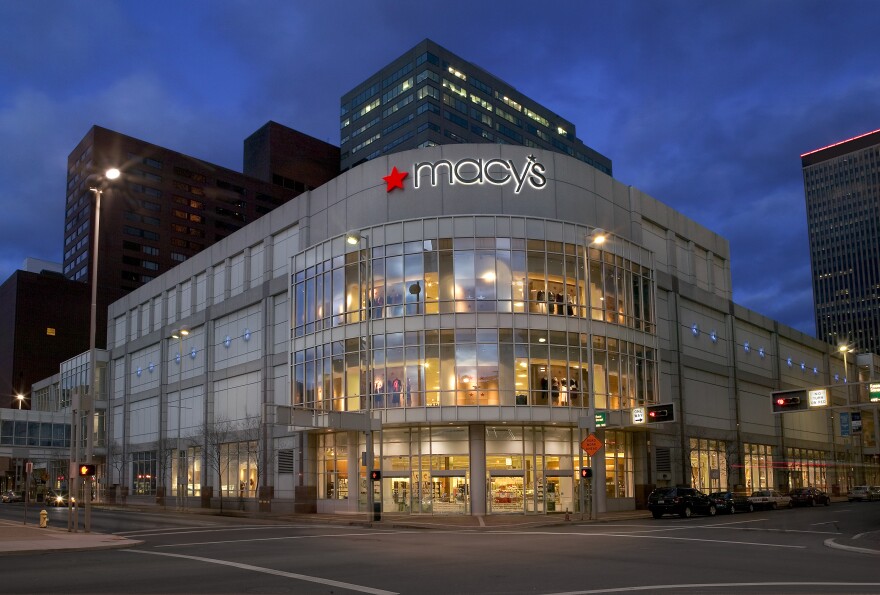 An anchor building of Fountain Square has a new owner. Cincinnati Center City Development Corporation, 3CDC, is purchasing Fountain Place for $7.5 million. The building was home to Macy's Downtown store, Tiffany's, and the restaurant Palomino until last year.
The building includes about 210,000-square feet of space and a 164-space underground parking garage. 3CDC spokesman Joe Rudemiller says there are no specific plans, but the building will likely be home to office space, with retail stores at street level.
The Booksellers on Fountain Square is the only tenant in the building right now and will remain open, Rudemiller says.
3CDC is buying Fountain Place from the Cincinnati Development Group. Partner Arn Bortz says the joint project between the developer and Cincinnati provided stability for Downtown 25 years ago. "We're proud of what we were able to do at Fountain Place, but times change, and developments go through cycles."
In January 2018, Macy's announced the location would be one of 100 closures nationwide. The Cincinnati-based retailer said the 56 employees would be offered positions at other stores or given severance packages.
Palomino closed in October. Tiffany's moved out in November.