The people and neighborhoods of our region have fascinating stories to tell, and WVXU is committed to telling them. Round the Corner is our community storytelling initiative, shining a light on the people, businesses, history, and events that make Greater Cincinnati such a fascinating place to live, work, and raise a family. Stories will air on 91.7 WVXU and 88.5 WMUB, and stream on wvxu.org, the WVXU mobile app, and on your smart speaker.
Vietnamese Refugees Make Song Long A Family Tradition, Neighborhood Staple
Cuc Le is a 74-year-old woman who's about four feet tall with a slight body. She wears jade bracelets that clink while she cooks Vietnamese staples at her restaurant in Roselawn.
She, her husband, Anthony, and their young family left Saigon as refugees just after the Vietnam War in the fall of 1975. She hardly spoke any English as they moved through military bases when they first arrived in the United States. But then, Saint Antoninus Catholic Church on the West Side of Cincinnati sponsored them and the city became their home.
They worked at restaurants before buying the Mandarin Garden in 1985, and quickly changed the name to Song Long.
"And after that we opened this restaurant for 36 years now," Cuc Le said. "I'm proud, with my family, to operate the restaurant. I had 10 kids ... and they go to school and come to help us to (run) this restaurant."
That's how one of her middle sons, Young Le, came to help run the place. He was 12 when his parents bought it. Now he's 47 and manages the front of the house. His father died last year, but his mother is still the restaurant's main cook.
"So my mother still works probably 50 hours a week here, if not more. And so she keeps chugging along, and she probably has more energy than me," he said.
That kind of work ethic was instilled in Young and his siblings at an early age.
"All the kids that could work, we would go to school and then come here (to) work evening shifts," Le recalled. "And my sisters were in college so they would even work some day shifts."
That hasn't changed much. Le got a degree in political science from the University of Cincinnati. Most of his other siblings graduated from college, too. Only a few of them still work at the family business full time, but most of them chip in to help when needed.
"It's just part of the family tradition," he said. "I have a sister and a brother that (have) full-time other jobs, they still work here. And they help out."
One sister visited from Germany recently and picked up a few shifts while she was in town. That kind of tight-knit family is what Le says has kept the restaurant successful for so long. He and his siblings have been working there alongside their parents since they were kids. So a lot of the customers who've been going there since Day One have essentially watched them grow up.
"Young was the kid and so he was kind of like buzzing around us," says Jerry Baker.
He's 69 now but started coming to the restaurant while he was in his 30s and studying French with Le's older sisters. As a single guy who lived in Golf Manor, going by the restaurant became part of his routine four or five nights a week.
"I started going in there because it was really convenient because they would feed me. And so I kind of became part of the family," he said.
He'd help them cook at some of the local festivals, like Taste of Cincinnati. As the years passed, he got married and his friends at the restaurant went on to do other things. But he still stops in regularly.
Young Le says their award-winning food is based on traditional Vietnamese food, like meal-sized bowls of pho and cold noodle dishes. He describes the cuisine as being the best parts of French, Chinese and Thai cooking.
The restaurant also reflects Vietnamese culture. It has the same chairs and tables it had in the early 1970s. Except now, the walls have framed restaurant reviews and awards. Over the years, the family decorated with art and mother-of-pearl lacquerware from their trips to Vietnam.
Le says the combination of upholding tradition and creating a friendly space in the neighborhood is part of what has helped keep the restaurant going.
"When you have that work ethic that you see your parents working every day, and you want to keep the tradition alive and you want to keep going. And so anyone comes through the years, they know us by name and we know them by name," he said. "That is what I think is great about -- it's like a Cheers restaurant. People know your name."
Song Long has made it through the pandemic because of loyal customers like Baker, without taking much of a loss. Young Le says that's because Asian food is known for takeout -- it carries and reheats well. The dining room is still closed to customers as a COVID-19 precaution because it can get pretty crowded, but Cuc Lee is still making carryout orders Monday through Saturday.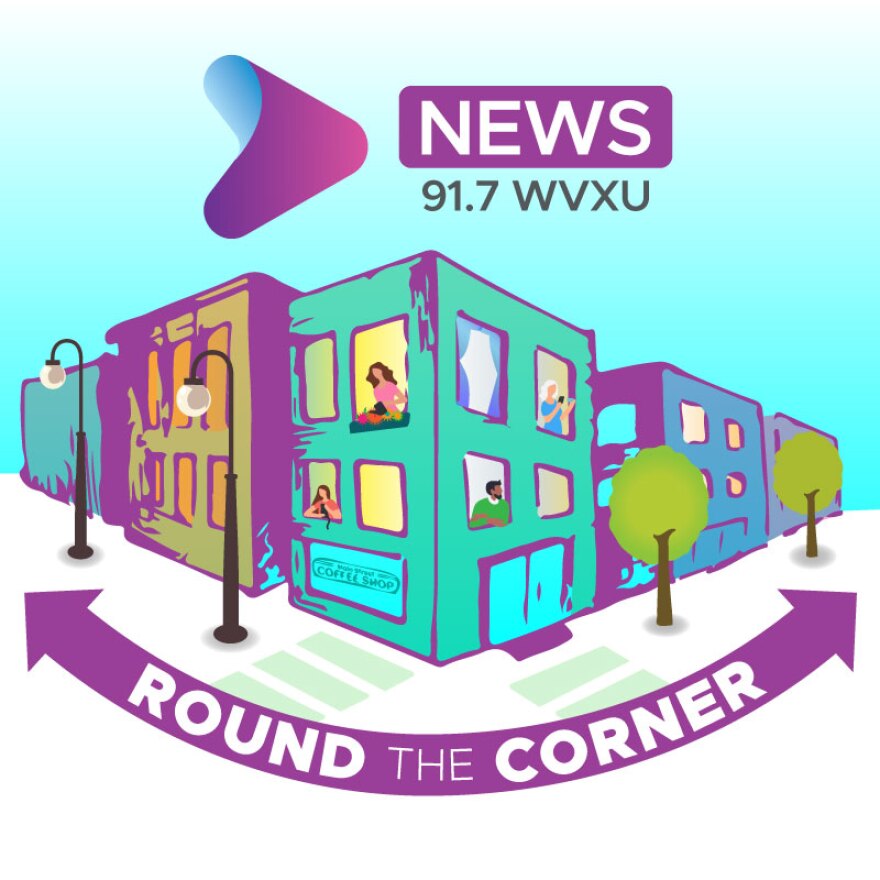 Round the Corner is our community storytelling initiative, shining the light on the fascinating people, businesses, history and events that make Greater Cincinnati such a fascinating place to live, work and raise a family. Read more stories here.