For more than 30 years, John Kiesewetter has been the source for information about all things in local media – comings and goings, local people appearing on the big or small screen, special programs, and much more. Local media is still his beat and he's bringing his interest, curiosity, contacts and unique style to Cincinnati Public Radio and 91.7 WVXU. Contact John at johnkiese@yahoo.com.
'WKRP' Creator Hugh Wilson Dies At 74
Hugh Wilson, who created "WKRP In Cincinnati" without visiting the Queen City, died Sunday, Jan. 14, at his Virginia home. He was 74.
Although best known here for "WKRP," Wilson's credits included the "First Wives Club" with Goldie Hawn and Bette Midler; "Guarding Tess" with Nicholas Cage and Shirley MacLaine; the original "Police Academy" with Steve Guttenberg; "Stroker Ace" with Burt Reynolds; "Dudley Do-Right" with Brendan Fraser and Sarah Jessica Parker; and "Mickey" starring Harry Connick Jr.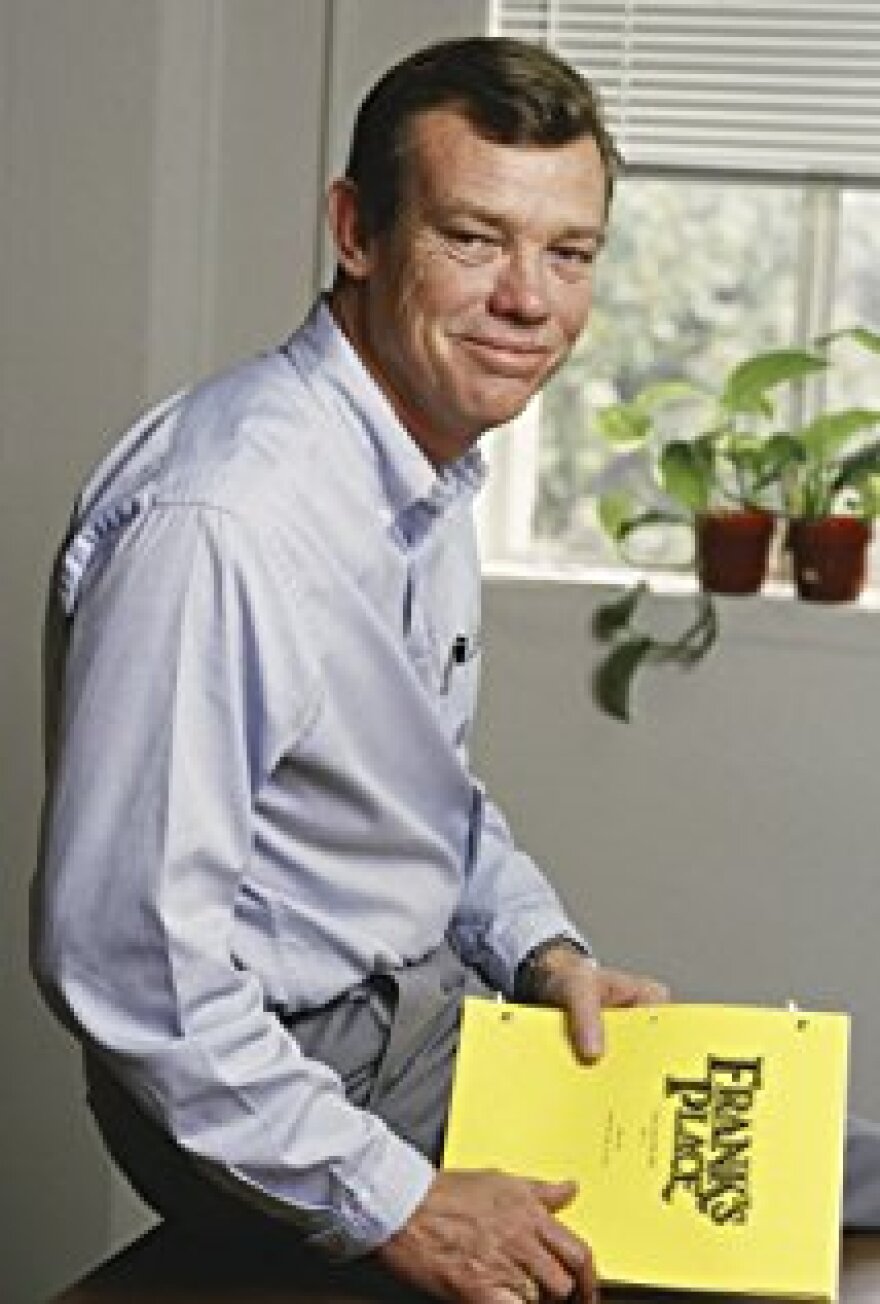 The former Atlanta advertising executive created "WKRP" for CBS in 1978 based on crazy radio station antics he had heard living in Georgia. It turned out there were several Ohio connections to the beloved sitcom: morning DJ Dr. Johnny Fever (Howard Hesseman), was inspired by Atlanta DJ "Skinny" Bobby Harper, who had worked at WSAI-AM in the 1960s; and "WKRP" stars Gordon Jump and Gary Sandy were born in Dayton.
When I would see Wilson at the TV critics' press tour in Los Angeles, he always spoke fondly about "WKRP." One of his favorite stories was explaining how "'KRP" stood for "crap" station, and that he set it in Cincinnati because it rhymed with WKRP. Wilson also created the 1991-93 sequel, "The New WKRP in Cincinnati," for syndication with three original stars (Jump, Frank Bonner and Richard Sanders).
Wilson won two prestigious Humanitas Prize awards, presented for television and film writing that promotes meaning and human dignity, for "WKRP." He won a third Humanitas Prize for "Frank's Place," a short-lived CBS comedy starring "WKRP" alum Tim Reid as a New Orleans restaurant owner. He also won his only Emmy Award for writing "Frank's Place."
According to Variety, Wilson was born in Miami, Fla., and earned a journalism degree from the University of Florida in 1965. His TV credits included writing for the "Bob Newhart Show" and "Tony Randall Show" in the 1970s. He created Loni Anderson's "Easy Street" and "The Famous Teddy Z" starring Jon Cryer as a mailroom clerk who accidentally becomes a talent agent.
When I last spoke to Wilson 10 years ago,  for the first "WKRP" DVD release, he was living in Virginia and teaching TV and screen writing at the University of Virginia. Wilson participated in the 2014 "WKRP" cast reunion at the Paley Center for Media in Los Angeles with Reid, Hesseman, Anderson and Jan Smithers.
Here's a clip from the Paley reunion in which Reid talks about the "WKRP" episode after The Who concert tragedy:
https://youtu.be/IroA_u","_id":"0000017a-3b4d-d913-abfe-bf4de7a50001","_type":"035d81d3-5be2-3ed2-bc8a-6da208e0d9e2"}">https://youtu.be/IroA_u-kH3M">https://youtu.be/IroA_u","_id":"0000017a-3b4d-d913-abfe-bf4de7a50001","_type":"035d81d3-5be2-3ed2-bc8a-6da208e0d9e2"}">https://youtu.be/IroA_u-kH3M