For more than 30 years, John Kiesewetter has been the source for information about all things in local media – comings and goings, local people appearing on the big or small screen, special programs, and much more. Local media is still his beat and he's bringing his interest, curiosity, contacts and unique style to Cincinnati Public Radio and 91.7 WVXU. Contact John at johnkiese@yahoo.com.
'Judge Judy' Ending In 2021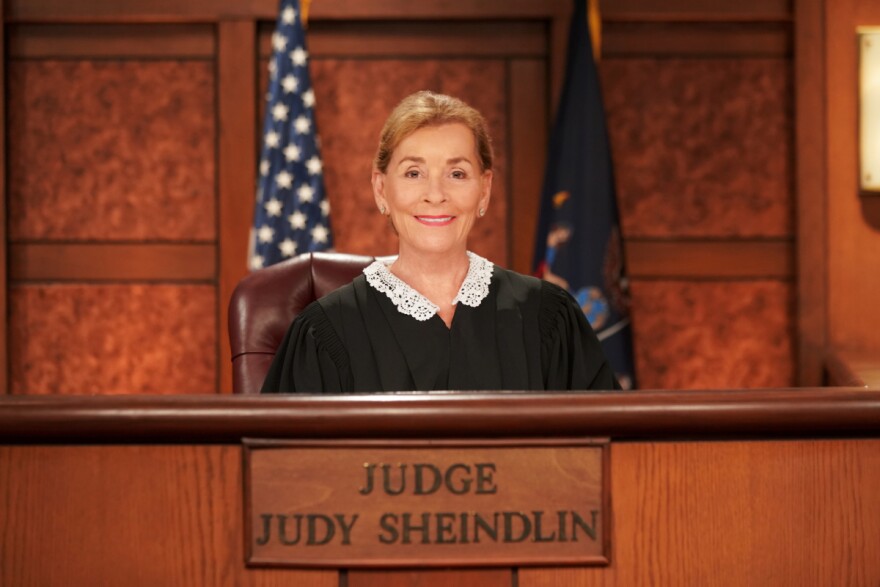 Judith Scheindlin tells Ellen DeGeneres today that she will end her top-rated Judge Judy daytime court show in 2021, after its 25th season.
Scheindlin, who turns 78 in October, says she wants to return to TV with a new series called Judy Justice, according to The Hollywood Reporter.
Judge Judy, syndicated to stations nationwide by CBS Television Distribution, has been the No. 1 daytime TV show since the 1998-99 season, CBS says.
Four half-hour Judge Judy programs air in Cincinnati each weekday, 2-4 p.m. on WXIX-TV (Channel 19). Nationwide, the show averages about 9 million viewers each weekday. In 2017, Scheindlin sold the complete library of Judge Judy shows (5,200 hours of programming) to CBS for close to $100 million, according to the entertainment trade publication.
"I've had a 25-year-long marriage with CBS, and it's been successful," The Hollywood Reporter says Scheindlin tells DeGeneres on today's Ellen show (4 p.m., WLWT-TV). "Next year will be our 25th season, silver anniversary, and CBS sort of felt, I think, they wanted to optimally utilize the repeats of my program. Because now they have 25 years of reruns. So what they decided to do was to sell a couple of years' worth of reruns. But I'm not tired, so Judy Justice will be coming out a year later."
When pressed by DeGeneres about when viewers will see Judy Justice, Scheindlin said:
"Judge Judy, you'll be able to see next year — a full year, all new shows. ... The following couple of years, you should be able to catch all the reruns that CBS has sold to the stations that are currently carrying Judge Judy, and Judy Justice will be going elsewhere."
As a Family Court Judge in New York, Scheindlin "earned a reputation as an extremely effective judge that garnered national attention and was the subject of a Los Angeles Times article in February 1993. That story caught the attention of 60 Minutes, which led to a segment on the iconic newsmagazine," CBS says.
Judge Judy, which premiered on Sept. 16, 1996, has made Scheindlin "the highest-paid personality on TV, earning $47 million a year," The Hollywood Reporter says.