0000017a-3b40-d913-abfe-bf44a4f90000Howard Wilkinson joined the WVXU news team as the politics reporter and columnist in April 2012 , after 30 years of covering local, state and national politics for The Cincinnati Enquirer. On this page, you will find his weekly column, Politically Speaking; the Monday morning political chats with News Director Maryanne Zeleznik and other news coverage by Wilkinson. A native of Dayton, Ohio, Wilkinson has covered every Ohio gubernatorial race since 1974, as well as 16 presidential nominating conventions. Along with politics, Wilkinson also covered the 2001 Cincinnati race riots, the Lucasville prison riot in 1993, the Air Canada plane crash at Cincinnati/Northern Kentucky International Airport in 1983, and the 1997 Ohio River flooding. And, given his passion for baseball, you might even find some stories about the Cincinnati Reds here from time to time.
Boehner's Replacement Will Be Chosen By 8th District Voters June 7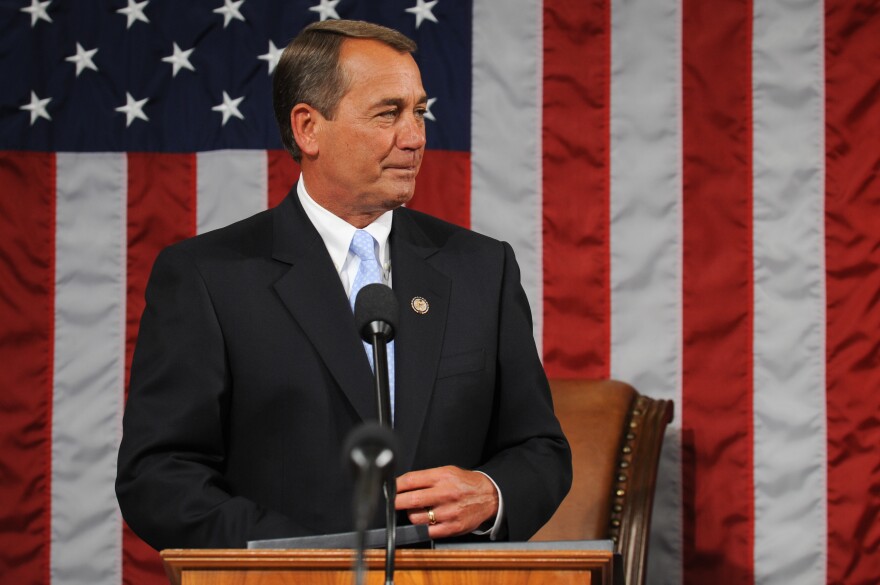 Voters in Ohio's 8th Congressional District will go to the polls June 7 to choose a replacement for former House Speaker John Boehner.
Boehner, who had represented the six-county western Ohio district for 25 years, left the House Friday and was replaced as speaker by Rep. Paul Ryan of Wisconsin.
Sunday, Ohio Gov. John Kasich ordered a special election be held to choose someone to fill out the remainder of Boehner's term, which runs through 2016.
Ohio Secretary of State Jon Husted released a schedule Sunday afternoon laying out how the special election will work.
The special primary election will be held on March 15 – the same day as Ohio's presidential primary election. That's good news for the six counties in the 8th Congressional District, because they won't have to pay for a special primary.
The special general election will be held on June 7 – which will require counties to pay for an unscheduled election.
Whoever wins that June 7 special general election will have to run again in Nov. 2016 to keep the seat.
The 8th Ohio Congressional District is made up of Butler, Darke, Preble, Miami, Clark and part of Mercer counties.
Husted set the filing deadline for candidates from both parties on Dec. 16. All candidates must file with the Butler County Board of Elections because Butler County is the most populous county in the district.
Early voting periods will begin Feb. 17 for the special primary election and on May 9 for the special general election.
A number of Republican candidates have already announced they will run. Democrats are expected to field candidates as well.
The Republican candidates who have announced are State Rep. Tim Derickson of Hanover Township, Butler County Auditor Roger Reynolds, State Sen. Bill Beagle of Tipp City in Miami County, former high school teacher J.D. Winteregg of Troy and Miami County Republican Scott George.