2019 CPS School Board Candidates On Neighborhood Schools
Running up to Election Day on Nov. 5, WVXU will run a series on the candidates' positions on major issues. Today focuses on neighborhood schools.
RELATED:
Voters in the Cincinnati Public School District will have two school board elections on the ballot at next Tuesday's election.
First, there is a six-candidate race for three seats on the seven-member board of elections.
Secondly, there is a three-candidate race for the unexpired term of Ericka Copeland-Dansby, who resigned from the board earlier this year.
In the six-candidate race, current board president Carolyn Jones, Eve Bolton and Ozie Davis III are the incumbents, while Ben Lindy, Heather M. Couch and Marlena Brookfield make up the field of challengers.
Don't bother looking for Davis' name on the ballot – it won't be there. Davis had to file as a write-in candidate after he failed to gather enough candidate petition signatures to qualify for the ballot. Since he filed with the Hamilton County Board of Elections as an official write-in candidate, ballots cast for Davis will be counted.
In the three-candidate race for the unexpired term, Pamela Bowers, the incumbent who was appointed to the board in March, faces a challenge from Gary Favors and Steve Megerle.
The unexpired term runs through the end of 2021.
No party designations appear on the ballot, but both the Hamilton County Democratic and Republican parties have endorsed the candidates. The Democrats have endorsed Davis, Bolton, Jones and Bowers. Republicans have endorsed Gary Favors and Heather M. Couch.
Couch did not respond to WVXU's questions for this series.
WVXU asked: What kind of efforts are needed to help neighborhood schools improve? Should we move away from what seems like a two-tiered system of magnet schools vs neighborhood schools?
Gary Favors
Age: N/A
Neighborhood: Avondale
Occupation: Special education teacher
"We need to strengthen our neighborhood schools in order to create equity. Our magnet schools are one of our crown jewels and we should continue to support these programs. There is no reason that every school in the district can't be high quality and put students on the pathway to college or a career. Again, it is imperative that the board work more cooperatively with parents, neighborhoods and residents to address their needs and improve the schools. It starts with making academic achievement the priority; something the current board has not done."
Marlena Brookfield
Age: 34
Neighborhood: Green Township
How you may know her: Brookfield is a CPS parent and self-described public education activist.
"To truly live up to the goals of the board's equity policy (Board Policy 2255), the same energy and investment put into magnet schools needs to be put into neighborhood schools as well. The board must ensure they are getting necessary information from district administration to direct resources appropriately and equitably to all CPS schools."
Steve Megerle
Age: 39
Neighborhood: North Avondale
How you may know him: Megerle formerly served as the chief of staff for Councilman Jeff Pastor and is an attorney. He previously served as Covington city commissioner until he resigned after pleading guilty to a misdemeanor. According to news partner WCPO, he helped anonymously pay for pamphlets with anti-gay overtones aimed at another commission candidate. He says his record has been expunged.
"We must hire more African American schoolteachers to teach in all of our schools. This will help our schools improve. CPS should also try its best to duplicate and empower principals who are succeeding. Let's not be afraid if we have a continually failing school to turn it upside down and start over to get it right. Every child must have a chance to succeed and education is the great equalizer, so it is too important to not take drastic change to fix the system."
Ozie Davis (write-in candidate)
Age: 54
Neighborhood: Avondale
How you may know him: Davis leads a community consultation business in Avondale. He was appointed to the board in May 2018 after Lannis Timmons resigned. Davis previously worked as an aide to Democrat Steve Driehaus when Driehaus represented Ohio's 1st Congressional District.
"Greater focus on how the environment impacts our students needs to be addressed! More concentration on social emotional resources and resources to address toxic and traumatic living conditions are needed! There also HAS to be a spirit of togetherness among school/family/community created, developed and sustained! In my experience, this is the secret sauce at schools like Rockdale and Evanston that are improving."
Pamela Bowers
Age: 48
Neighborhood: Westwood
How you may know her: Bowers is the director of school-based services at Central Clinic Behavioral Health. She replaced Ericka Copeland-Dansby who resigned on March 6.
"The three-year community Strategic Plan clearly maps out the district's plan to improve academic progress among all of our schools. In reflection of 2018-2019 State Report Card, Cincinnati Public Schools' neighborhood schools have made great gains in multiple sections that I expect to continue."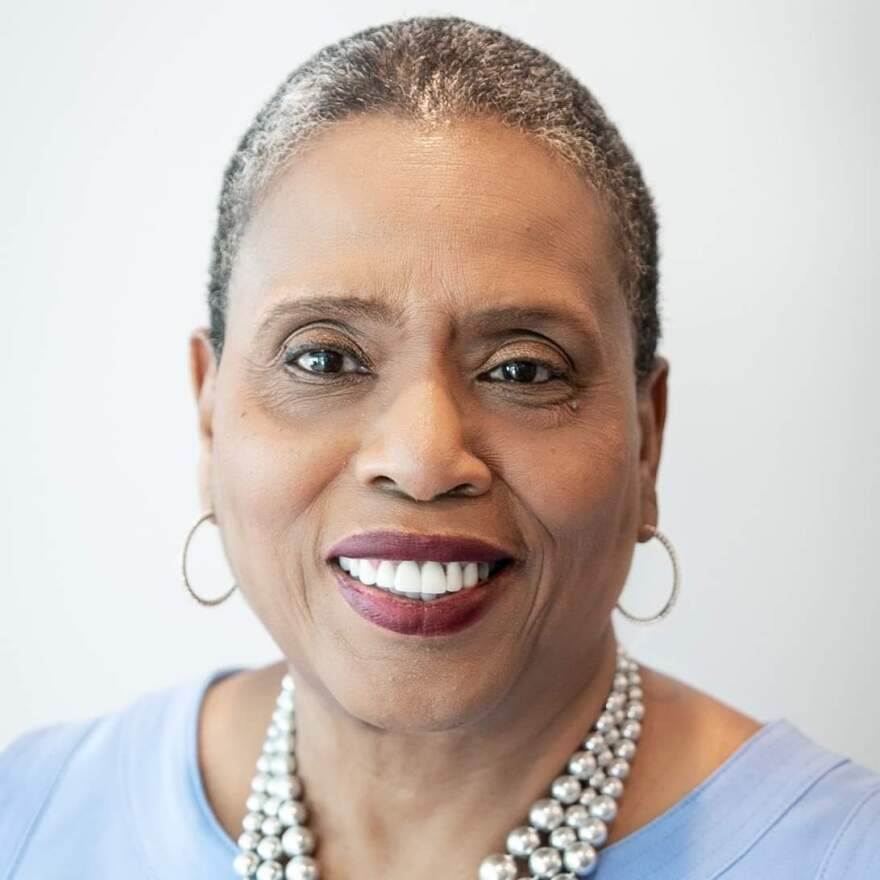 Carolyn Jones
Age: 67
Neighborhood: College Hill
Occupation: Retired mental health professional
"The establishment, implementation and measurement of equity strategies are necessary to ensuring high-performing neighborhood schools. It is accurate that there is great need to improve neighborhood schools such that all are recognized as good options, where students and families believe that they are availed the best education possible. However, high-performing schools 'perform' well for many reasons. Schools with strong parent involvement, i.e., schools with active PTAs, are known to perform better than those that don't (have that). The district's Vision 2020 strategic initiative is in the final stage of implementation, with specific focus on innovative curricula and various equity strategies to improve neighborhood schools, such as establishing a focus on learning; building professional communities that value learning; engaging external partners; promoting a welcoming environment for staff and community."
Eve Bolton
Age: 68
Neighborhood: College Hill
How you may know her: Bolton taught in Wyoming City Schools for 36 years and was the Wyoming Teachers Union President.
"We have already left the two-tiered system and are closing the once wide gap between the magnet and neighborhood system. We have done that with focused programming and increased funding as well as the implementation of the CLC (Community Learning Center) system."
Ben Lindy
Age: 38
Neighborhood: Hyde Park
How you may know him: Lindy is the executive director of Teach for America, Southwest Ohio, currently on leave.
"The issue is crucial because too many children in Cincinnati Public Schools still lack access to an outstanding education. Although we have made progress in the last decade, the fact that we've still earned two D's in a row on the state report card indicate that we are not making progress fast enough. The best way we can improve neighborhood schools is through an increased focus on excellent building principals. Great teachers want to stay teaching in schools that have strong culture; and the building principal is the leading driver of that culture. By studying more closely where our best principals have come from and by then strategically recruiting additional principals with similar past experiences, we can take a big step forward on this front."
WVXU asked: One-way CPS recruits minority teachers is through Teach for America. The program has been criticized both locally and nationally. Do you support the use of TFA locally? Do you think it is equitable that the teachers are placed in lower performing schools like Taft IT, Bond Hill Academy and LEAP?
Lindy: Teach For America is a non-profit organization (similar to a domestic Peace Corps) with widespread bipartisan support, including the support of President Barack Obama and both of his secretaries of education. It recruits talented, diverse young people to do two things: (1) make an immediate impact as a strong teacher in a low-income public school for at least two years and; (2) make a lifelong commitment to improving some part of our educational system. CPS has partnered with Teach For America since 2012, and I personally developed my lifelong commitment to public education through this program. Nearly 40% of its teachers locally are people of color; its teachers lead their students to greater than expected academic growth each year; and 80% of alumni from the program continue to work in education or in a related field that impacts low income families.
"There is often significant misinformation about Teach For America discussed in this election. Teachers from the program are not 'placed' in schools; rather, they interview for open positions alongside other qualified candidates and teach where the district thinks they can make the biggest difference."
Brookfield: "I do not support the TFA model; however, personally know and work with TFA teachers currently in CPS who are exemplary educators. My issues are with the organization, not the people, and it does nothing to address inequities within the district to thrust teachers with less experience into schools where students have the most challenges in academic achievement."
Megerle: "Teaching is a profession requiring a license just like being a doctor or a lawyer. I take issue with the two-year requirement of the TFA contract and their emphasis on hiring African American and Hispanic teachers as a priority. No, I do not think the current TFA training prior to teaching is adequate for the teachers being assigned immediately to low performing schools across the district, especially when the teachers placed are not teachers of color."
Davis: "I have supported TFA while on the Board. I'd like to revisit that support when the contract comes up to determine its effectiveness. I don't think there's an equity issue with how they are placed."
Bowers: "I understand that this has been a means of recruiting minority teachers. Unfortunately, a commitment to the teaching profession comes into play locally. That is concerning for me, as our schools need more consistency in our building bases."
Bolton: "I have supported, in the past, a limited use of TFA when it was needed and when its numbers of teachers were capped. I did so even though, as a fully licensed teacher, I believed that TFA, no matter how good many TFA-ers might be, represented the DE-PROFESSIONALIZATION OF MY PROFESSION. Yes, I believe if TFA instructors are good enough for our high-poverty schools, they should also be placed in our other schools as well."
Jones: "I do not support hiring through TFA as a strategy to replace teachers as a standard practice, or for financial benefit to the district. The controversy is primarily centered around lack of license and credentialing standards. The district has utilized TFA to support hiring where there have been shortages in hiring and as negotiated in a collective bargaining process."
Favors: "Teach for America is one (not the only) vehicle for recruiting educators and does emphasize equity and diversity. It is well-known that there are significant shortages of teachers in the United States and we should do everything possible to recruit diverse, well-educated teachers to CPS. TFA teachers are members of the union and the data suggests that they are overall good teachers. Your question does not point out that Teach for America has also been praised locally and nationally for the strong positive impact it has on children and the important teacher pipeline it provides. Teach for America helps to provide the much-needed recruits for lower performing schools that may not be appealing to new graduates. It should not be a surprise that those are the schools where they are placed. High performing schools do not have recruitment issues."
WVXU asked: What are your thoughts on school choice options for parents in the current system?
Favors: "I believe that every child, regardless of race or income, should be able to attend an excellent school. Why should wealthier families have the ability to send their children to the public, parochial or public school of their choice while poor families only have one option? Those who want to take away options for African American families to attend a better school are supporting a system of inequity that continues to force students into inferior, often racially segregated schools."
Bolton: "I believe parents should have choice in choosing schools. I think we have a great public system (CPS) and a very good parochial system. I will do whatever I can to help both of those systems be better and worthy of our children and families. I will also do what is required to continue the declining numbers of children in this area's charter system."
Jones: "I fully support parents' school choice options."
Lindy: "Because wealthy families effectively have a form of school choice because they can choose to purchase a home in a part of the city where they like the local public school, I believe that low income families should also have some meaningful form of school choice, too. Unfortunately, many of the choices available to low income parents (particularly low-performing, for-profit charter schools) have performed quite poorly, and I oppose low performing charter schools. I support students from all backgrounds having meaningful, high quality choice about the type of education they receive."
Megerle: "CPS is a failing school district for the majority of the student consumers. My goal as a board member will be to take it from failing to first in the nation as an urban school district. A parent is in the best position to make the decision for what education is best for their child, and all options must be on the table when you have a failing school district. I support expanding the inequitable EdChoice voucher scholarship program districtwide so a chance to succeed is not based on a zip code or neighborhood school boundaries. I would also support CPS board-run charter schools, and CPS working to regain its accreditation it lost by a 15-0 vote from the bipartisan state board of education."
Davis: "I think parents should choose CPS and that's why I'm working so hard to make sure CPS can provide the highest quality option available! We definitely have all the resources necessary to win."
Bowers: "I am not a supporter of school choice/voucher system."