The Exchange Project Opens New Location On The West Side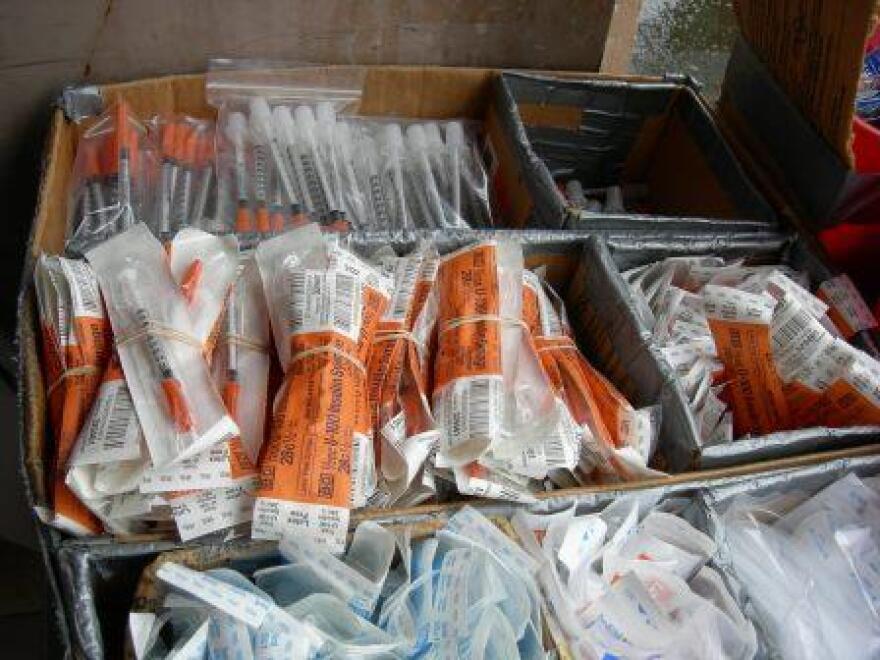 The Exchange Project has opened a new location in Westwood at 2420 Harrison Ave.
The Exchange Project is a public health initiative that educates people about overdose prevention and communicable diseases; provides testing for communicable diseases and pregnancy; and gives access to sterile injection equipment and the safe disposal of used injection equipment. It also gives access to naloxone, an overdose reversal drug.
"This is truly a comprehensive program, it's much more than an exchange of needles and injection equipment," says Craig Davidson, the assistant health commissioner for Hamilton County Public Health. "That is important to help prevent the spread of disease, but we're really trying to make sure people are staying safe."
Currently The Exchange Project runs at the following times and locations across Hamilton County:
Mondays, 2-5 p.m.; 1670 Cooper St., Northside
Tuesdays, noon-5 p.m.; 400 block of Crawford St., Middletown
Wednesdays, 2-5 p.m.; 65 E. Hollister St., Mt. Auburn
Wednesdays, 2-5 p.m.; 2420 Harrison Ave, Westwood
Thursdays, 10 a.m.-1 p.m.; Hamilton County Public Health, 250 Wm. Howard Taft, Corryville
For more information, visit hamiltoncountyhealth.org.