Hearing tonight for Mt. Zion Rd interchange in Boone County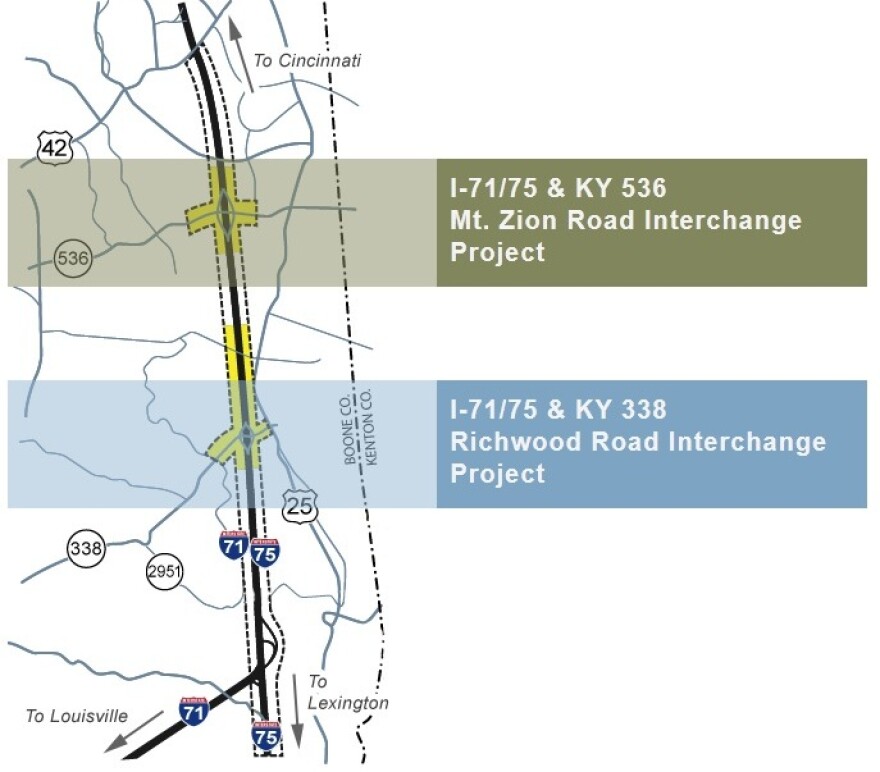 The Kentucky Transportation Cabinet is holding a meeting Thursday evening to get input on plans to reconstruct the I-71/75 interchange at Mt. Zion Road.
The Cabinet said in a press release it will be displaying all the various alternates still under consideration for such a project.
The public can view these and make comments. Written comments will be accepted during the meeting and for up to 15 days after the session. Officials will also be available to answer questions.
The session is being held at the Florence Baptist Church at 642 Mt. Zion Road from 5:00 to 7:00 p.m. You can find more information about the reconstruction projectonline.