0000017a-3b40-d913-abfe-bf44a4f90000Howard Wilkinson joined the WVXU news team as the politics reporter and columnist in April 2012 , after 30 years of covering local, state and national politics for The Cincinnati Enquirer. On this page, you will find his weekly column, Politically Speaking; the Monday morning political chats with News Director Maryanne Zeleznik and other news coverage by Wilkinson. A native of Dayton, Ohio, Wilkinson has covered every Ohio gubernatorial race since 1974, as well as 16 presidential nominating conventions. Along with politics, Wilkinson also covered the 2001 Cincinnati race riots, the Lucasville prison riot in 1993, the Air Canada plane crash at Cincinnati/Northern Kentucky International Airport in 1983, and the 1997 Ohio River flooding. And, given his passion for baseball, you might even find some stories about the Cincinnati Reds here from time to time.
State Rep. Peter Beck indicted on 53 additional charges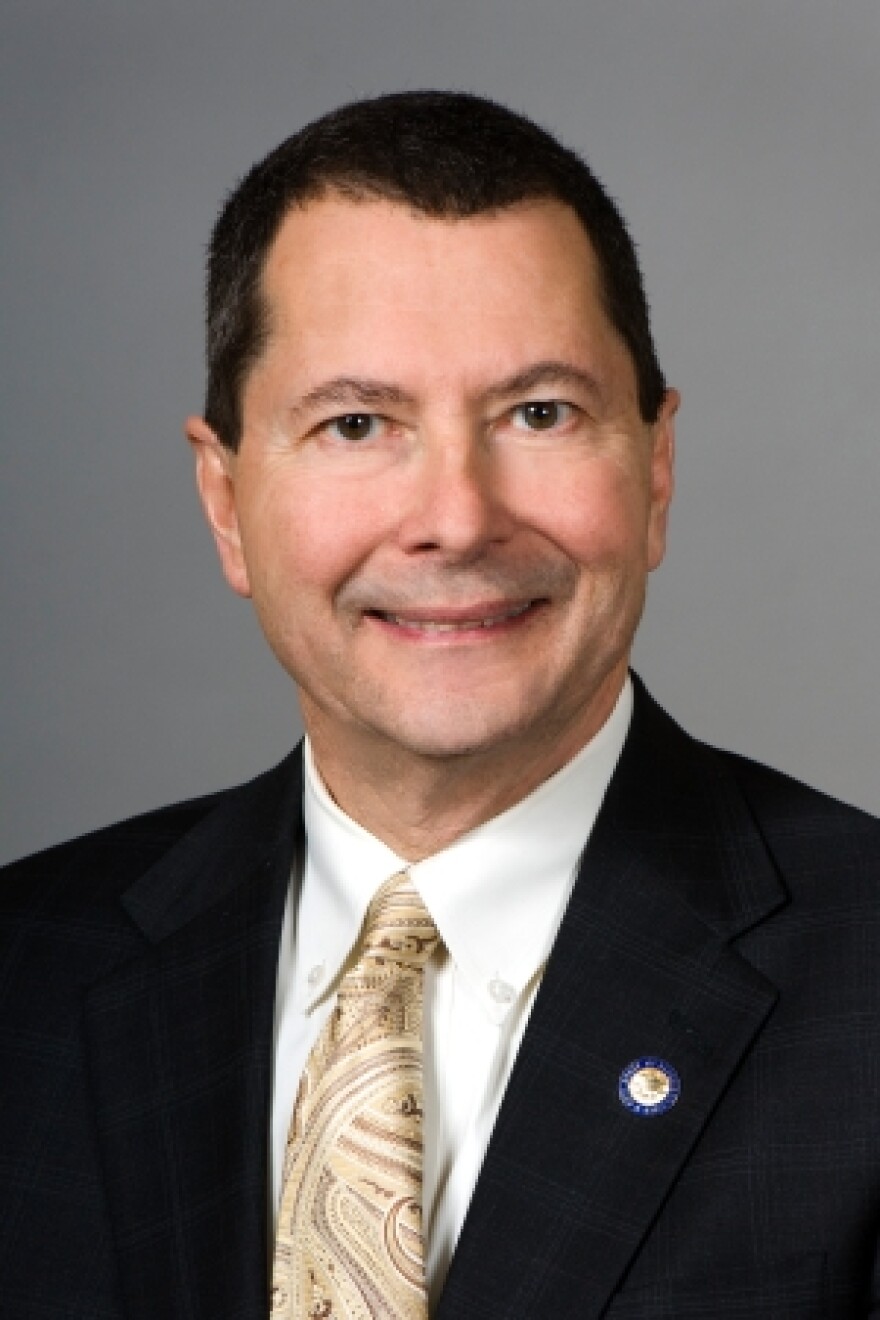 State Rep. Peter Beck, a Mason Republican who already faces trial on 16 counts of fraud and theft, was hit with a 53- count felony indictment Thursday stemming from the same case.
A Hamilton County grand jury issued the latest indictment after a joint investigation by Hamilton County Prosecutor Joseph T. Deters and Ohio Attorney General Mike DeWine.
The new charges cover a longer period of time than the original indictments last July.
The 53 new counts are all felonies, including theft, fraud, perjury, receiving stolen property, and engaging in a pattern of corrupt activity.
Beck is set to go to trial April 7 on the original 16 felony charges. It is not yet known how the new indictments will impact Beck's trial date. The charges from July and the new charges could be consolidated into one case, which might mean a new trial date.
Beck's lawyers, Ralph Kohnen and Chad Ziepfel, put out a statement this afternoon saying the new charges "are based essentially on the same evidence as the original indictment" and are "false allegations."
"Mr. Beck looks forward to the trial starting April 7 and is confident that once the facts are presented in a court of law, he will be found not guilty of all charges."
The 63-year-old Republican lawmaker has maintained his innocence and is a candidate for re-election in this May's GOP primary in the 54th Ohio House District, which takes up much of Warren County and part of Butler County.
Beck has drawn opposition in the GOP primary election from party activist Mary Jo Kubicki and Paul Zeitwanger of Mason.
All 69 charges against Beck stem from his alleged role in a securities scheme that prosecutors said last year cost investors at least $200,000. The charges involve Beck's alleged actions in an Ohio software company called Christopher Technologies or CTech. Beck was the chief financial officer of CTech.
Investors in CTech claim they were bilked out of hundreds of thousands of dollars, and say they were not told that CTech was insolvent.
A business associate of Beck, John W. Fussner, was indicted on seven felony counts last July.
Beck is a former Mason mayor and council member. He was appointed to the Ohio House in 2009.
Late this afternoon, Ohio House Speaker William Batchelder released a statement saying that he and Beck have mutually agreed that Beck step down as chairman of the House Ways and Means Committee. Batchelder also said that that while he can not force him to do so, it would be "in the best interests of Rep. Beck, his family and the constituents of the 54th House District for him to resign."