A Tragic Loss Turns Into Something Meaningful For Area Police
The University of Cincinnati's newest police officers are patrolling campus on four legs. K-9's Boomer, a black lab, and Dozer, a yellow lab, are already on the job engaging students and staff, and patrolling games and other large campus events.
Partial funding for the unit came from the Matt Haverkamp Foundation, created following the 2005 death of the Golf Manor K-9 officer.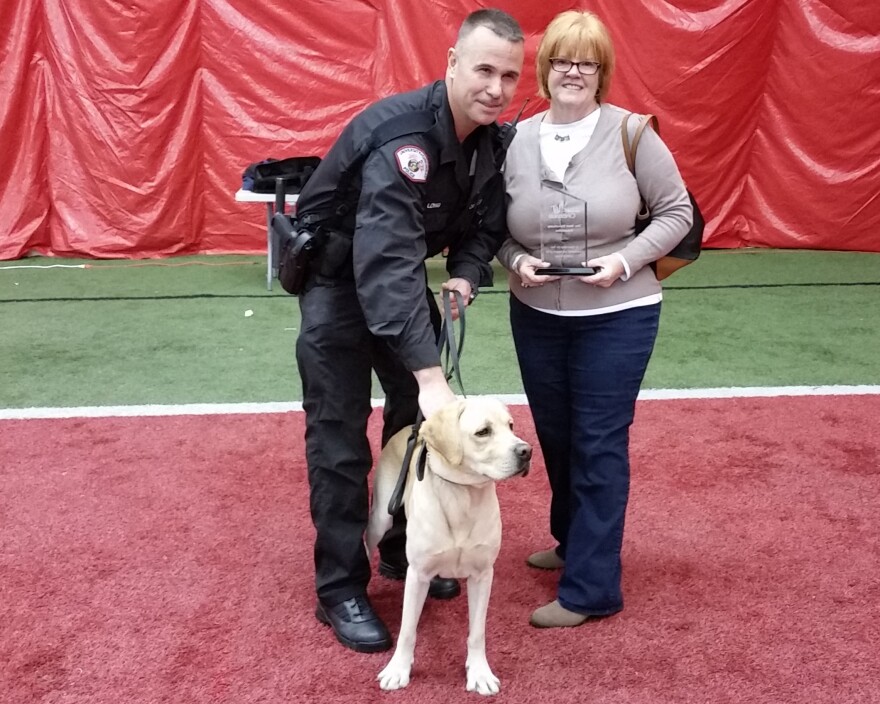 "It was a way to remember Matt and what was important to him," says his mother, Nancy Haverkamp. She says purchasing police dogs and paying for their training is a way for her to make a difference "and make that an ongoing way to remember him and continue his work."
Haverkamp says her son created Golf Manor's first bike patrol and K-9 units.
She says the foundation has invested in 30 dogs for TriState departments.
"We've actually funded, gifted, I guess we should say invested almost $300,000 for our local police departments," she says.
The foundation is currently working to raise funds for seven more K-9 units.
UC's Boomer and Dozer are trained to do bomb sniffing. The university says the dogs can detect 26 different explosive chemicals.
-jI8I