Filling A Gap In Northside's Business District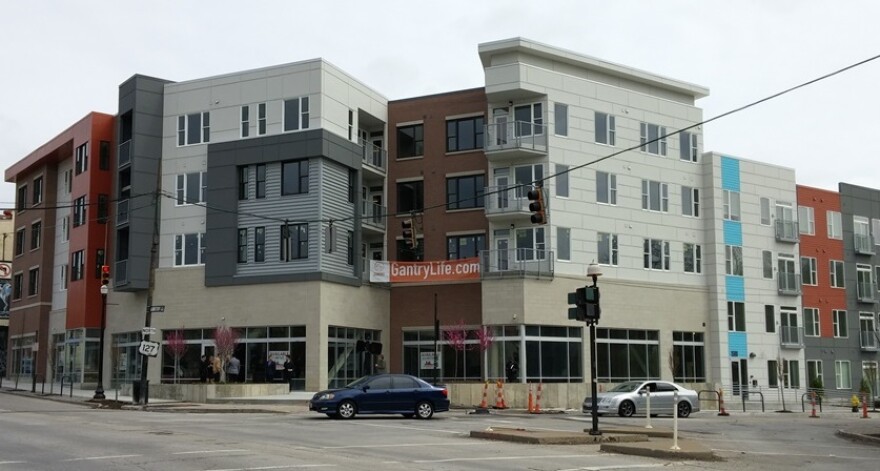 Construction of the first new large-scale building in Northside's business district in 60 years is finished.
The Gantry features 131 apartments above 8,000 square feet of retail and restaurant space.
Cincinnati economic development officer Greg Koehler says the site at Hamilton Ave. and Blue Rock was a challenge.
"This was a contaminated industrial site," says Koehler. "There used to be a railroad that ran through here. We had to relocate a sewer line. You name it, we had to do it."
Developer Greg Martin says despite those hurdles, there's a lot of interest in the new building. He says half of the apartments are already leased and there are lots of queries about the retail space.
"Contrary to popular internet rumors, there are no plans for an Applebee's or any other national chain," he jokes.
Northside Community Council President Ollie Kroner says the development gives him hope for the future of the community.