Juneteenth Flag Flies Over Cincinnati City Hall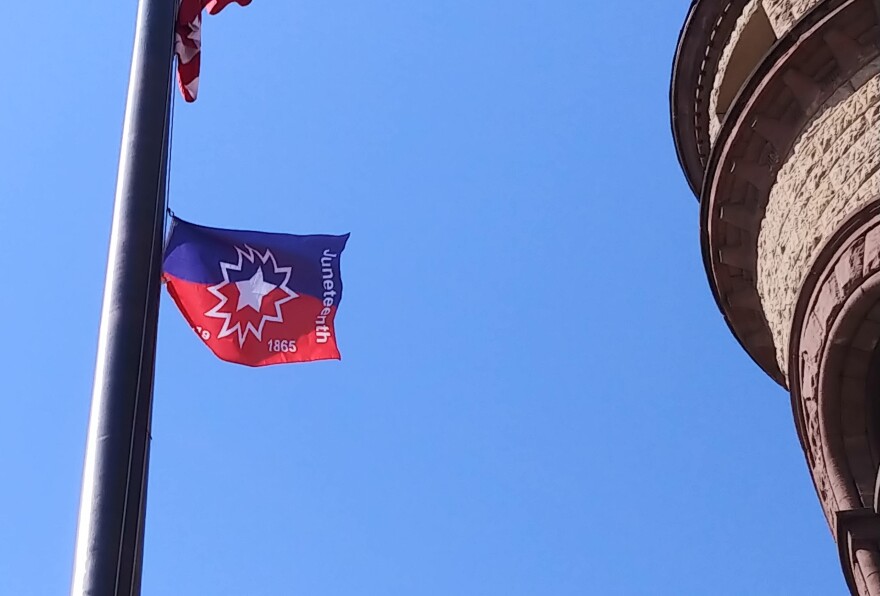 For the first time, a Juneteenth flag is flying at Cincinnati's City Hall. The red and blue flag with a white star recognizes the date the last slaves in Texas were informed of the Emancipation Proclamation.
Lydia Morgan helped start local Juneteenth celebrations 32 years ago and donated the flag. "Juneteenth is not a black holiday. It is an American holiday. All Americans need to celebrate our history," she says.
Morgan says she didn't learn about Juneteenth celebrations until she visited Phoenix, Arizona, in 1986.
Assistant City Manager Sheryl Long says raising the flag at this time is symbolic, and fitting, considering current events. "This flag is a reminder of what we have gone through, what we have to overcome, and where we can go if we do it together."
The raising of the flag came just a couple of hours before a Black Lives Matter street mural is dedicated in front of City Hall.