Blink Organizers, Artists Offer Preview Of 2019 Show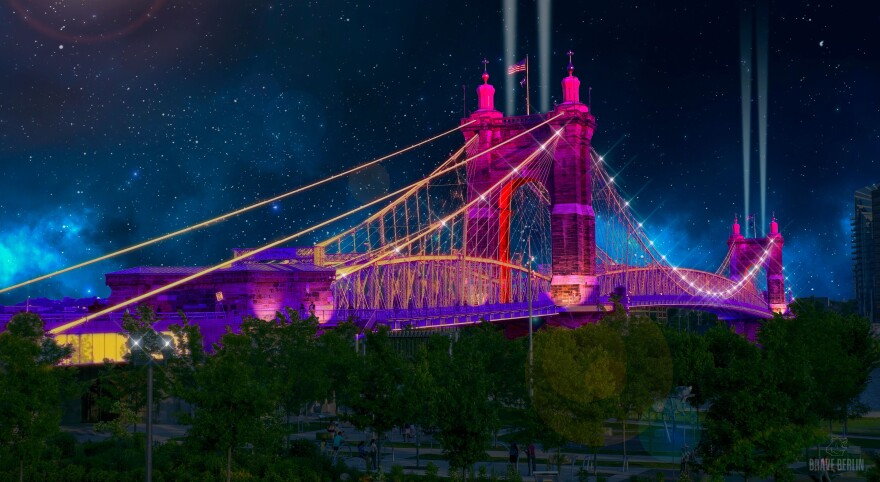 The BLINK art, light and culture event returns to Cincinnati. And this year it stretches into Covington with more than two miles of lights illuminating both cities from Oct. 10-13. The festivities kick off Thursday with a Future City Spectacular Parade curated by ArtWorks. Chef Jean-Robert de Cavel serves as the grand marshal.
Joining Cincinnati Edition to discuss the festival and the parade are Artworks founding CEO and Artistic Director Tamara Harkavey; BLINK Future City Spectacular Parade Grand Marshal Jean-Robert de Cavel; and Hickory Wald Hospitality and BLINK Partner Andrew Salzbrun.
We're also joined by several BLINK artists. BLDG Refuge Lead Designer for the BLINK installation Becca Miller; Maria Finkelmeier of MASARY Studios; Forealism Tribe Performer Star Power; and Keep Cincinnati Beautiful Katie Davis Arts Program Co-Director Katie Davis.
Listen to Cincinnati Edition live at noon M-F. Audio for this segment will be uploaded after 4 p.m. ET.
Never miss an episode by subscribing to our podcast on your favorite provider. And if you have a chance, please rate, review and share with friends: