UC names 28th president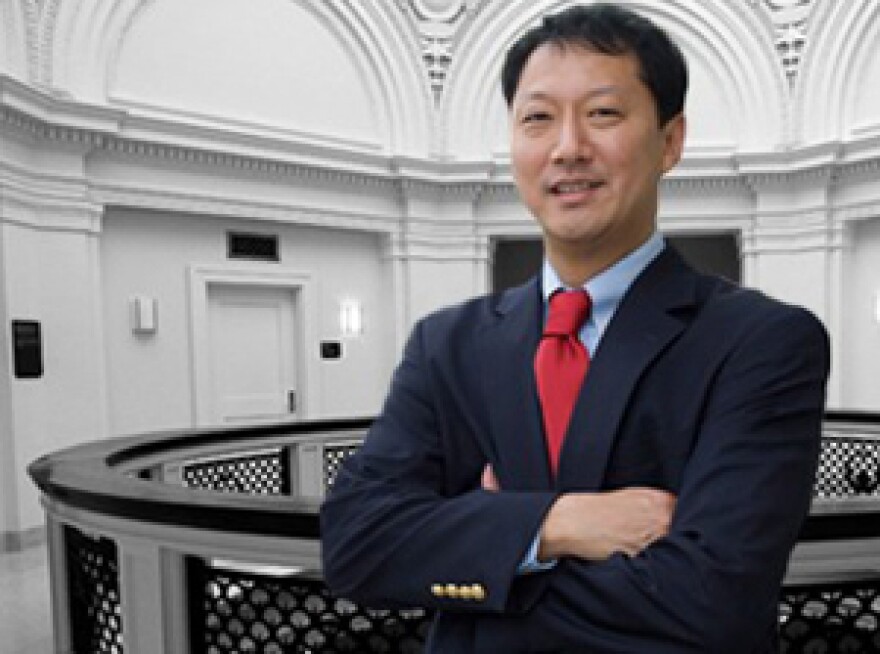 The University of Cincinnati has a new president. Trustees this morning named Interim President Santa Ono the 28th president of UC.
Board members cited his enthusiasm, leadership and integrity for making the decision a simple and unanimous one. Various members describe him as having "contagious energy," "unsurpassed integrity" and representing leadership.
Ono says he wants UC to be known "worldwide for doing something significant and distinctive."
"We're reinventing higher education. We did that with CO-OP. We're doing that now with interdisciplinary education. And I also want people to feel this is a place that is a community where faculty, students and staff look out for each other and think about, not themselves, but the development of the university community and the City of Cincinnati" he says.
A contract still has to be worked out but Ono says he plans to stay for at least 10 years.
Statement from Trustee Board Chair Francis Barrett:
October 23, 2012
From C. Francis Barrett, Chair, Board of Trustees
Please join me in celebrating the appointment of Santa Jeremy Ono as the 28th President of the University of Cincinnati. This morning, I and my fellow trustees unanimously voted to appoint Dr. Ono to serve as this university's chief executive.
In making this decision, the Board was inspired by the unanimous recommendation of a broadly representative search committee. Dr. Ono impressed the search committee and the Board of Trustees with his apparently unlimited energy and enthusiasm. He has, in his brief term as interim president, made the extra effort to be accessible to all of the university's constituencies – especially our students – and has demonstrated that he values consensus. His efforts are based on a university in which students occupy the center of all of our activities, and where learning is paramount. He understands, as a faculty member, the importance of our academic mission. The staff understand that he values decisions based on process fueled by data.
The Board of Trustees is committed to giving its full support to President Ono, and we trust that the University of Cincinnati community will rally behind President Ono as he prepares this institution for the challenges ahead.