2019 CPS School Board Candidates On Transportation
Running up to Election Day on Nov. 5, WVXU will run a series on the candidates' positions on major issues. Today focuses on transportation. In 2018, more than a dozen students were hit by cars while walking to school. This year, parents have complained of buses being late, or not showing up.
RELATED:
Voters in the Cincinnati Public School District will have two school board elections on the ballot at next Tuesday's election.
First, there is a six-candidate race for three seats on the seven-member board of elections.
Secondly, there is a three-candidate race for the unexpired term of Ericka Copeland-Dansby, who resigned from the board earlier this year.
In the six-candidate race, current board president Carolyn Jones, Eve Bolton and Ozie Davis III are the incumbents, while Ben Lindy, Heather M. Couch and Marlena Brookfield make up the field of challengers.
Don't bother looking for Davis' name on the ballot – it won't be there. Davis had to file as a write-in candidate after he failed to gather enough candidate petition signatures to qualify for the ballot. Since he filed with the Hamilton County Board of Elections as an official write-in candidate, ballots cast for Davis will be counted.
In the three-candidate race for the unexpired term, Pamela Bowers, the incumbent who was appointed to the board in March, faces a challenge from Gary Favors and Steve Megerle.
The unexpired term runs through the end of 2021.
No party designations appear on the ballot, but both the Hamilton County Democratic and Republican parties have endorsed the candidates. The Democrats have endorsed Davis, Bolton, Jones and Bowers. Republicans have endorsed Gary Favors and Heather M. Couch.
Couch did not respond to WVXU's questions for this series.
WVXU asked: Running behind schedule, losing children and late drop-offs to class have been complaints from some parents for years. What resources and people would you use to improve the transportation system?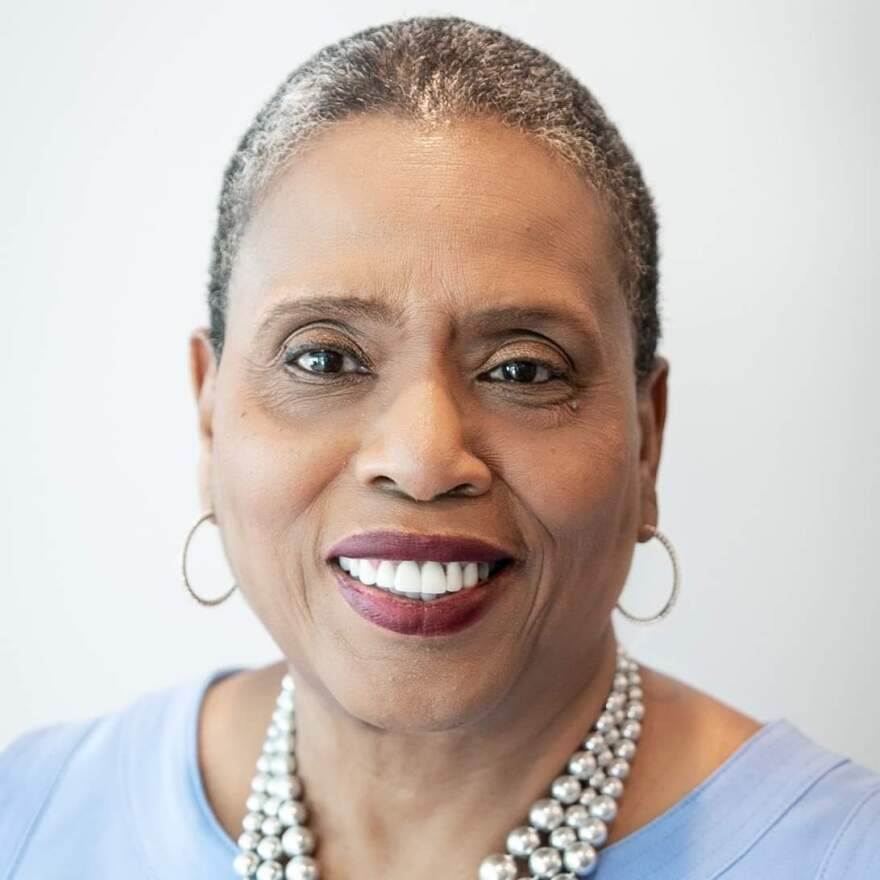 Carolyn Jones
Age: 67
Neighborhood: College Hill
Occupation: Retired mental health professional
"The problems with transportation over the years are certainly concerning. The board recognized this as a huge issue and decided last year to transform the transportation system to be more effective in delivery of services and efficient in their processes. Factors impacting the transportation system include changes in the Metro service, a recent board decision related to later start times, contractual issues, etc. The most important factor in improving the transportation system, especially this year, is response to families. District leadership mobilized to ensure that families were being contacted as needed and issues were being resolved."
Ben Lindy
Age: 38
Neighborhood: Hyde Park
How you may know him: Lindy is the executive director of Teach for America, Southwest Ohio, currently on leave.
"Parents trust CPS with their children, and there is no responsibility we should take more seriously. In the short term, we need to demand stronger accountability from our transportation service (with daily updates and progress monitoring if necessary). In the longer term, we need to move away from the current monopoly contract CPS has with its bus service to one where vendors compete to provide better services to families."
Gary Favors
Age: N/A
Neighborhood: Avondale
Occupation: Special education teacher
"The transportation system is just another example of the school board not properly leading. While school board members engage in political squabbles, basic functions of the district are overlooked. CPS transportation, just like the board, needs an overhaul. CPS needs to be a better partner to parents and give them more input in the business of the district. Right now, students and parents are being left at the curb."
Marlena Brookfield
Age: 34
Neighborhood: Green Township
How you may know her: Brookfield is a CPS parent and self-described public education activist.
"School districts in Ohio are required to provide transportation for students grades K-8. They are also required to provide transportation to students at non-public schools within the district, and it is paid for out of the public district's budget. For equity's sake, CPS also provides transportation for senior high students, and the law requires that these services be reciprocal for private, parochial and charter schools. The same buses transporting CPS students are also used for those in non-public schools, and there simply are not enough vehicles in the fleets of local yellow bus companies, or Metro."
Steve Megerle
Age: 39
Neighborhood: North Avondale
How you may know him: Megerle formerly served as the chief of staff for Councilman Jeff Pastor and is an attorney. He previously served as Covington city commissioner until he resigned after pleading guilty to a misdemeanor. According to news partner WCPO, he helped anonymously pay for pamphlets with anti-gay overtones aimed at another commission candidate. He says his record has been expunged.
"As of a two weeks ago 7% of students were still arriving late. This is costing CPS valuable funds since attendance is taken at start time and attendance is how state funding is determined. If we can track a city snow plow on a phone app, parents should be able to securely track their child's school bus as well. CPS should take an objective review on why they have seven bus providers and whether having too many vendors is allowing poor vendor service."
Ozie Davis (write-in candidate)
Age: 54
Neighborhood: Avondale
How you may know him: Davis leads a community consultation business in Avondale. He was appointed to the board in May 2018 after Lannis Timmons resigned. Davis previously worked as an aide to Democrat Steve Driehaus when Driehaus represented Ohio's 1st Congressional District.
"What a debacle the beginning of the year was in regards to transportation. We must be better prepared, better predictors of population, and have our eye more tied to execution. We also have to be better at communication and customer service! These areas are critical. I believe the administration is working hard at getting this right and I believe more vendors will be invited to the table in the future."
Pamela Bowers
Age: 48
Neighborhood: Westwood
How you may know her: Bowers is the director of school-based services at Central Clinic Behavioral Health. She replaced Ericka Copeland-Dansby who resigned on March 6.
"As a parent, the above concerns are definitely concerning to me. Creating a centralized office within our district to streamline effective transportation routes and improve communication within our district and with families around transportation issues would help improve our transportation."
Eve Bolton
Age: 68
Neighborhood: College Hill
How you may know her: Bolton taught in Wyoming City Schools for 36 years and was the Wyoming Teachers Union President.
"The major problem in transportation is resources. There are not enough providers, drivers or buses or Metro routes. There are no more resources so we must reduce the demand and think more strategically and use better methods of customer service and technology to improve performance."
WVXU asked: CPS recently joined safety advocates and other public officials wanting to end traffic related deaths and injuries. How can CPS strengthen the citywide conversation/strategy?
Megerle: "Getting kids safely to school is CPS' first priority. CPS could easily partner with retired members of the FOP, IAFF and other public safety and service unions to recruit more crossing guards who likely enjoy the opportunity to help ensure kids get to school in a safe manner."
Davis: "Our Vision Zero resolution is evidence that we are serious about pedestrian safety! We must continue to share the message across our schools for motorists to slow down! We must continue to work with police on enforcement and design build, and then we must continue to work with our families and students on traffic awareness! I am very excited by our Student Safety teams and how students, family and community has come together to address this problem!"
Bowers: "How Cincinnati Public School can continue to strengthen the conversation around pedestrian safety is by staying at the table, continuing the conversation with students around educating them on being defensive pedestrians and partnering with the Cincinnati Police Department in being creative and innovative in helping drivers to 'slow down,' and pushing to increase stricter consequences to school zone infractions."
Lindy: "There have been an inexcusable number of children injured (and killed) by vehicles outside of CPS buildings. We should invest in additional safety measures (like traffic cameras) and demand that our public safety officials keep our crosswalks safe for children."
Bolton: "CPS was the first and now the leading safety advocate in Cincinnati. We must remain the strongest voice for safety and be strident, if necessary, in our advocacy. We will design a new districtwide 'safe routes to school' plan in keeping with Vision Zero. We will strengthen the conversation by continuing to lead the conversation."
Favors: "CPS needs to work closely with the city to lend support to this initiative. We must become a collaborative partnership and work with the city manager. Again, this is an issue that CPS has talked about for years, but little substantive action has taken place. As a member for the school board, I will hold the district accountable for results."
Jones: "An important aspect in this conversation is in keeping the community engaged in the planning process and moving swiftly to decrease traffic related deaths and injuries. It is also important to involve students in both angles of giving voice to the citywide conversation, and also being educated around safety concerns."
WVXU asked: Under the current system, buses go to multiple schools with staggered start and stop times. Is this the only way to run the system?
Bolton: "Yes. The staggered schedule is the only way to run the system. Running it in the best way and organizing the district in a better manner is the challenge."
Megerle: "No, CPS should hold the vendors accountable and not pass accountability to the bus vendors, i.e. 'call the vendor after 4 p.m.' Any new contracts with the bus vendors must include language penalizing vendors for late pick-ups and drop-offs of students."
Davis: "With our current set of resources it is."
Bowers: "Due to the amount of students that attend Cincinnati Public School (nearly 37,000), stagger start and stop times are the most efficient and safe."
Lindy: "No. As I mentioned above, I believe that the long-term solution to this problem is to move away from our current monopoly contract in favor of increased competition on the part of transportation providers. Other city school systems (e.g., Boston) have held public competitions (with prize money) for strategies that optimize transportation routes. This approach not only reduces commute time for students but saves the district (and taxpayers) valuable resources."
Jones: "This is an area that will be addressed as part of the systemic change process in transportation. I don't have enough information to respond to this question."
Favors: "To my knowledge, staggered start and stop times is a widely accepted structure to meet the transportation needs of our students without purchasing expensive new buses and asking taxpayers for additional resources – which is not the answer. The important thing to remember is other districts execute on similar transportation strategies without the same negative issues experienced by CPS parents. We need to do a better job of listening to parents and working with them to ensure CPS is delivering the positive experiences they deserve. Of course, I am willing to hear other proposals and consider changing our current system if it better serves families and the taxpayers."