The people and neighborhoods of our region have fascinating stories to tell, and WVXU is committed to telling them. Round the Corner is our community storytelling initiative, shining a light on the people, businesses, history, and events that make Greater Cincinnati such a fascinating place to live, work, and raise a family. Stories will air on 91.7 WVXU and 88.5 WMUB, and stream on wvxu.org, the WVXU mobile app, and on your smart speaker.
'We're Creating Advocates': Roselawn Academy Does More Than Teach Other Languages
On any given morning, about 550 students at the Academy of Multilingual Immersion Studies in Roselawn are greeted with "Hola" and "¿Cómo estás?" It's a school where students learn Spanish or English in an immersive experience, which educators say is part of a long term goal to prepare students for life in a diverse society.
Principal Kelley Bagayoko says that's all part of the school's mission.
"We envision that AMIS will develop an appreciation for ethnic and racial diversity; that our building will teach our students to celebrate language and culture; that our students will be literate in English and in Spanish; and that they will be prepared to live in a multilingual society," she said.
The experience of two students there are an example of how the school is doing just that.
"In terms of speaking Spanish, I think I'm pretty OK, more on the good side, though," said Ja'Mear Miles, a 12-year-old sixth grader who's been at the school for three years. "And in terms of really understanding? I think I'm pretty good at that, too. But sometimes it's difficult, longer words, because they're more hard to say and pronounce — and the accents."
His friend Javares Sambola, who started going to the school in kindergarten, agrees. But both of the boys are advanced enough to help their classmates with language barriers.
"One of my new classmates, they were always able to speak Spanish. So I was able to help them learn English," Sambola said.
About half of the students at the academy are learning English as a second language and pair with students doing well academically for a mutually beneficial learning experience. Bagayoko says pairing students together is part of what makes the school successful — and it works.
"I could help them to understand English while they're helping me understand Spanish," Miles said. "I have to speak to them in Spanish to help them learn English. It's just helped me rack up some experience."
Those skills make Miles and Sambola stand out. While half the English-speaking students at the school are learning another language, the Pew Research Center said in 2018, only 20% of K-12 students in the U.S. study another language. For comparison, in Europe, about 92% of students are learning another language.
A Two-Way Stuggle
Teacher Yesenia Soriano-Altamirano is an heritage Spanish speaker, and knows the struggle of trying to learn a foreign language. Her family migrated to the United States in 2000 from Monterrey, Mexico.
"Unfortunately, being a heritage speaker, Spanish hasn't always been something celebrated for me," she said. "It's been something that people are like, 'You need to assimilate; you need to speak English.' And I think it's very easy to put Spanish on the back-burner," she said.
Growing up, she says her parents felt a disconnect from her school community and weren't always able to advocate or get help for her when she needed it.
"I mean, unfortunately, the experiences were not that great because not a lot of people spoke my mother's language," she said. "And as a result, it led to a lot of miscommunication. It led to her not feeling like she was part of the community of my school. And I think it led to a lot of hardship for me within the school system. Because when you aren't able to communicate and, as a parent, when you're not able to fully understand how to help your child because of a language barrier, it's really hard."
Through her work at the school, she's able to not only create a different experience for students learning English as a second language, she's also able to help students learning about cultures different from their own.
That's especially important in the wake of increased racial and cultural divisiveness in the country. Last year, the Unites States had the highest number of hate crimes in a decade.
By learning at a young age to communicate with and understand people from different backgrounds, Altamirano says people can be better global citizens.
"That's going to shape how they treat others, and how they treat others that may not come from the same place," she said. "And just in doing that, we're creating advocates, we're creating people that are going to be there for others when they need it."
Any student can apply to attend the Roselawn school through the districtwide lottery. More information can be found at their website.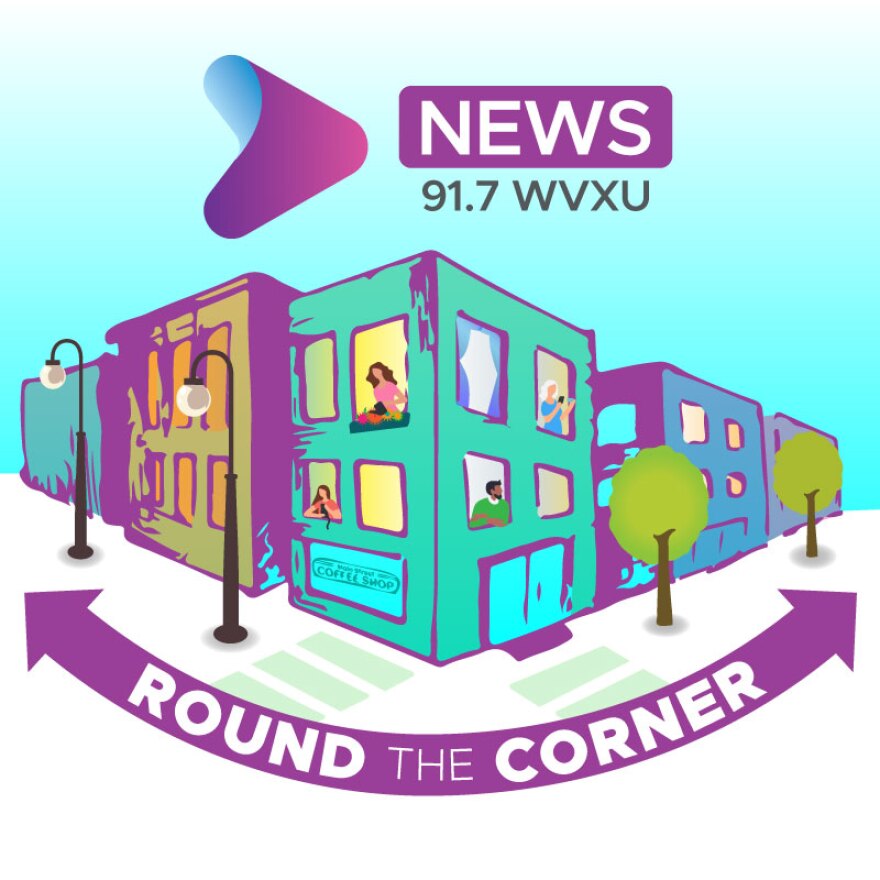 Round the Corner is our community storytelling initiative, shining the light on the fascinating people, businesses, history and events that make Greater Cincinnati such a fascinating place to live, work and raise a family. Read more stories here.