Mayor Cranley Vetoes 2017 Property Tax Rate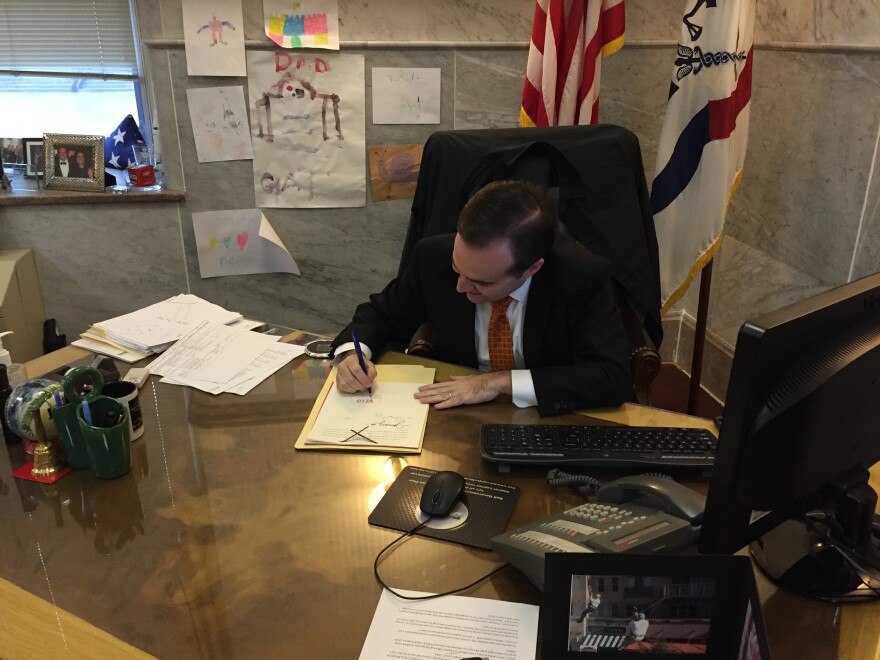 Cincinnati Mayor John Cranley vetoed the Fiscal Year 2017 tax budget resolution Friday, which city council approved earlier this week by a 6-3 vote.
The proposal sets the city's property tax rate for calendar year 2017.
Council approved a plan setting the rate at 5.6 mills, which is estimated to raise about $29.4 million in revenue. Cranley and a council minority support setting a lower rate so the amount of money collected in 2017 is $28.9 million. That is the same amount anticipated in 2016.
"In November, Cincinnati voters sent an unambiguous message that they oppose having their property taxes raised," Cranley wrote in a statement. "It is a message that I heard loudly and clearly, and it is a message that I have a duty to heed."
Cranley was referring to the failed Charter amendment that would have added a one mill property tax levy to pay for parks projects and maintenance. City voters soundly rejected that plan in November.
Cranley said this year's tax rate is actually expected to bring in $29.4 million because of increased economic activity and property valuation. With more increases expected, Cranley said the rate should be set lower "to avoid imposing a stealth property tax increase on voters."
"The City's longstanding policy has been to adjust or, as it's referred to colloquially, 'roll back' the property tax millage to ensure that homeowners pay a consistent amount of property taxes in real dollars from year to year," Cranley wrote. "Given the voters recent rejection of higher property taxes, it is even more important this year that Council maintain the rollback policy."
Cranley said he is hoping council members will work with him to avoid raising property taxes.
City administrators this week had ask Council to move forward with the 5.6 mills rate. The debate comes as the city faces at least a $14 million deficit in the general fund operating budget, which begins on July 1st.
Council will have a chance next week to override the mayor's veto, which requires six votes. There'll likely be lobbying between now and then to get at least one or two members to change their minds.
Vice Mayor David Mann issued a statement Friday disagreeing with the veto.
"As we all understand, the purpose of this ordinance is to cap property tax revenues for operations in 2017 at $28,900,000 in accordance with long-established council policy," Mann wrote. "As the City Administration has warned us, however, this decision in January 2016 is subject to many variables that may result in less revenue than the goal of $28,900,000."

Mann said the veto message substitutes a millage of 5.52 for 5.6, a reduction of .08 mils. He said for a house worth $100,000, the annual difference is $2.80.
If the veto is sustained, the two sides will have to work together on a compromise. The city faces a January 15th deadline to present a Fiscal Year 2017 tax budget to Hamilton County Auditor Dusty Rhodes.