As a new strain of coronavirus (COVID-19) swept through the world in 2020, preparedness plans, masking policies and more public policy changed just as quickly. WVXU has covered the pandemic's impact on the Tri-State from the very beginning, when on March 3, 2020, Ohio Gov. Mike DeWine barred spectators from attending the Arnold Sports Festival in Columbus over concerns about the virus, even though Ohio had yet to confirm a single case of COVID-19.
COVID-19 Complicates Census Outreach In Hard To Count Neighborhoods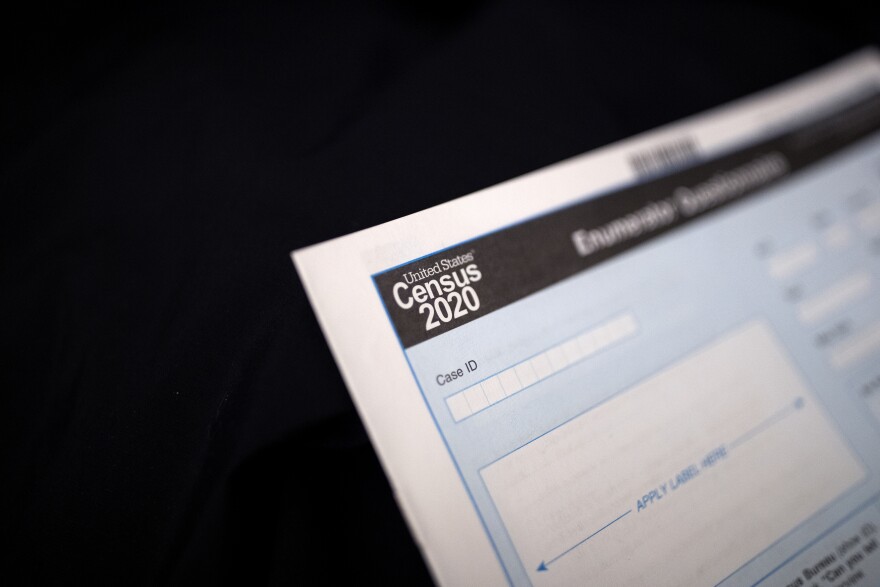 The COVID-19 pandemic is causing some Cincinnati area organizations to reevaluate plans to reach out to undercounted communities for the 2020 census.
Earlier this year, the city of Cincinnati called on 250 organizations to tap into their networks and get the word out. Organizations like Santa Maria Community Services are trying to figure out how to communicate the value now that many in-person events are canceled.
Santa Maria Immigrant and Wellness Service Program Director Luz Elena Schemmel says communicating through the phone can be a barrier since Spanish is a second language for some families, whose first language may be an indigenous one. "So that will be a barrier to make sure we are communicating that they are understanding what we are doing and that we are able to navigate that process, how to do the census," she says.
The U.S. Census Bureau oversees making sure every person in the nation is counted. You can fill out the census online, by paper mail or by phone, but in-person contact is a key way undercounted groups are reached. The bureau says it's suspending census workers from going out into communities as the nation tries to lower the virus' curve.
For now, city officials are looking to resume community outreach April 1.
"The face-to-face interaction is going to be the most beneficial in assuring people fill out the census," Assistant to the City Manager Chandra Yungbluth says. "You can't substitute that."
Invitations have been sent through the mail to get people to fill out the form.
Price Hill resident Pamela Taylor has already received notification about the census, but she has more pressing issues on her mind. Since last July, she has been hosting Jose and Evaline, who both migrated to Cincinnati from Guatemala.
COVID-19 is shifting her focus to childcare, finances and health since schools have closed and some businesses have closed temporarily. "So, I think for a lot of us the census is really on the back burner right now as we're trying to figure out what's happening and what's going to happen," Taylor says.
Her neighborhood had one of Cincinnati's lowest response rates in 2010, which means money, resources and congressional seats were left on the table.
Yungbluth says the pandemic is proving the value of the census. "As our government and our first responders are reacting to this crisis and making contingency plans and planning for the inevitably of what's going to hit us, it is really important that our government knows exactly what to plan for," she says. "That's what the census does."
The city says in-person events will be rescheduled in late spring or early summer. For now, you can keep an eye out for census information in your mailbox or online at my2020census.gov.