0000017a-3b40-d913-abfe-bf44a4f90000Howard Wilkinson joined the WVXU news team as the politics reporter and columnist in April 2012 , after 30 years of covering local, state and national politics for The Cincinnati Enquirer. On this page, you will find his weekly column, Politically Speaking; the Monday morning political chats with News Director Maryanne Zeleznik and other news coverage by Wilkinson. A native of Dayton, Ohio, Wilkinson has covered every Ohio gubernatorial race since 1974, as well as 16 presidential nominating conventions. Along with politics, Wilkinson also covered the 2001 Cincinnati race riots, the Lucasville prison riot in 1993, the Air Canada plane crash at Cincinnati/Northern Kentucky International Airport in 1983, and the 1997 Ohio River flooding. And, given his passion for baseball, you might even find some stories about the Cincinnati Reds here from time to time.
Pureval's Campaign Manager Resigns As Candidate Purges Staff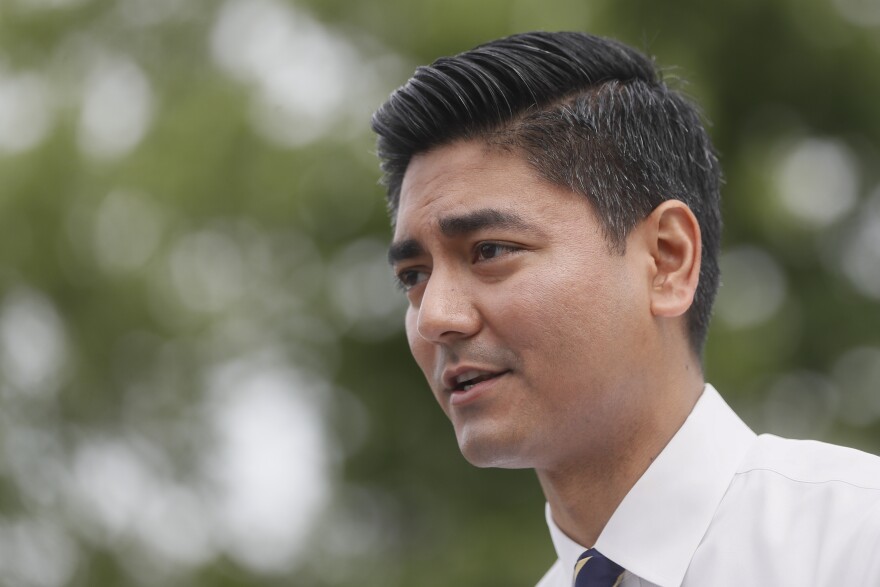 Only six days before the election, Democratic congressional candidate Aftab Pureval has fired his campaign manager and long-time friend, Sarah Topy, along with other unnamed staff members based on "new information."
Pureval, in a written statement, did not specially say what "new information" prompted the last-minute house-cleaning, but on Tuesday, the Ohio Republican Party held a press conference accusing a Pureval operation of infiltrating the campaign of his opponent, Republican incumbent Steve Chabot, and tampering with the campaign's data base.
It also comes the day before Pureval and his campaign is to face an accusation that about $30,000 in funds from Pureval's county clerk of courts campaign account was improperly spent on the congressional campaign.
"Our campaign holds itself to the highest standards of professionalism and accountability,'' Pureval said in his written statement.
"Yesterday, we learned new information that led us to believe that members of our staff may not have lived up to those standards,'' the 37-year-old Democrat said. "Because we did not want this issue to be a distraction in the final days, I've also accepted the resignation of my campaign manager."
Pureval, a former lawyer at Procter & Gamble and Ohio State University student body president, emerged as a fresh new face in local Democratic politics two years ago when he ran for Hamilton County Clerk of Courts and did what seemed at the time to be impossible – to defeat a Republican named Winkler, in this case, Tracy Winkler.
The Democrat has barely served one year of his four-year term as clerk before announcing he would take on Chabot, a Westwood Republican who has held the seat for all but two years since 1994.
They are running in Ohio's 1st Congressional District, which includes western Hamilton County, parts of northeastern Hamilton County and all of Warren County.
The two candidates and their allies have spent millions on the race, seen by Democrats as one of their best chances to pick up a Republican seat as they try to win back control of the U.S. House.
Pureval said that "while the actions of a few are inappropriate, I am proud of the campaign and the issues we're fighting for. As a whole, my team is filled with hard-working, dedicated staff and volunteers who are committed to our community and hold themselves to the highest standards."
Alex Triantafilou, chairman of the Hamilton County Republican Party, said the firings clearly stem from the GOP's discovery of someone infiltrating Chabot's campaign.
Pureval's written statement, Triantafilou said, "raises a lot more questions that it answers."