Analysis: With Sittenfeld Out, Who Might Now Enter Cincinnati's Mayoral Race?
I can't presume to say that Cincinnati Council Member P.G. Sittenfeld's political ambitions, which burned hotter than a match until his recent indictment on felony charges of bribery and extortion, are snuffed out for good.
From this vantage point, Sittenfeld's immediate concern is to avoid conviction and stay out of prison; not being elected Cincinnati's mayor in 2021.
The bottle rocket that was Sittenfeld's political career appears to have sputtered, flamed out and come crashing to the ground.
Who is to say, though?
He proclaims his innocence of the charges forcefully in a video on his Twitter account. Ken Katkin, a professor at the Chase College of Law at Northern Kentucky University, writes a column for CityBeat suggesting that the charges against Sittenfeld may represent "prosecutorial overreach by a politicized Trump Justice Department."
Maybe the 36-year-old council member could beat the rap in a court of law and, with his name cleared, could pick up his life where he left off before the FBI agents knocked on his front door last week.
Again, who knows?
But, for the foreseeable future, he can no longer be considered an active candidate – and certainly no longer considered the frontrunner to win the seat held now by the term-limited Mayor John Cranley.
That leaves a tremendous hole at the top of the 2021 race for Cincinnati mayor.
There are three Democratic candidates actively organizing and running. Council member David Mann, a former mayor and congressman, has already declared his intention to run, and is by far the best known of them. The other two are Kelli Prather, an occupational therapist and perennial candidate for various offices; and Raffel Prophett, a retired Cincinnati firefighter.
Mann, after a political career that stretches back to the 1970s, has the advantage of almost universal name recognition in the city.
But if Sittenfeld is not a candidate, one or more high profile candidates are likely to be drawn into the race. There is a long list of potential candidates, but these are the ones we hear the most scuttlebutt about:
Christopher Smitherman: The vice mayor is council's only independent member and is closely tied to Cranley. With his conservative views on many issues, he has appeal to Republican voters. But, early this year, Smitherman said he would not run, saying he needed to spend more time with his children after the death of his wife Pamela in 2019. He is said to be reconsidering now.
A run by Smitherman would certainly unite the city's Democrats behind Mann or another as-yet-to-be-named candidate.
Mark Mallory: Mallory, a former two-term mayor, acknowledged to WVXU that people have been approaching him, urging him to run, ever since Sittenfeld's indictment. "I really don't have any plans to do that at this point,'' Mallory said. With three council members indicted by the feds this year on corruption charges – Sittenfeld, Democrat Tamaya Dennard and Republican Jeff Pastor – Mallory could return to the theme that won him the mayor's office in 2005 – that he was the candidate to "end the chaos" at City Hall.
A complicating factor is that Mallory was one of many public figures to endorse Sittenfeld for mayor long before the federal charges. And the Mallorys, a dynastic family in Cincinnati politics, values loyalty above all else.
Denise Driehaus: The former Democratic state representative was re-elected to another four-year term as Hamilton County commissioner, which means she could run for mayor with the cover of a job to go back to if she lost. Driehaus has proven to be a formidable name in Cincinnati politics. She told WVXU that running for mayor is not something that is on her mind at the moment. Although she did say that she has been approached by people urging her to run, "and I understand that others have as well."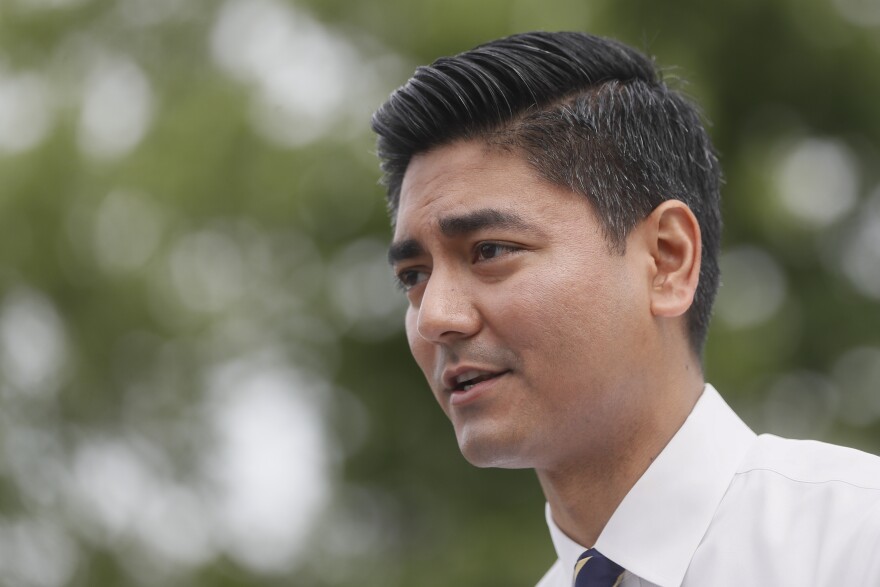 Aftab Pureval: The young, charismatic Democrat was just re-elected to another term as county clerk of courts – the job he held in 2019 when he ran against Congressman Steve Chabot and lost. Like Driehaus, Pureval could run for mayor, now that he is guaranteed a job as clerk of courts for the next four years. We think it is more likely he will resume his quest for a seat in Congress or run for a statewide office rather than run for mayor.
Greg Hartmann: The former Republican county commissioner would be able to raise a lot of money for a mayoral campaign and maybe this is the year for it, with all the turmoil at City Hall. But it is hard to imagine this heavily Democratic city electing a Republican mayor. More likely that he waits until Joe Deters retires as county prosecutor.