2019 CPS School Board Candidates On Funding
Running up to Election Day on Nov. 5, WVXU will run a series on the candidates' positions on major issues. Today focuses on funding in public schools.
RELATED:
Voters in the Cincinnati Public School District will have two school board elections on the ballot at next Tuesday's election.
First, there is a six-candidate race for three seats on the seven-member board of elections.
Secondly, there is a three-candidate race for the unexpired term of Ericka Copeland-Dansby, who resigned from the board earlier this year.
In the six-candidate race, current board president Carolyn Jones, Eve Bolton and Ozie Davis III are the incumbents, while Ben Lindy, Heather M. Couch and Marlena Brookfield make up the field of challengers.
Don't bother looking for Davis' name on the ballot – it won't be there. Davis had to file as a write-in candidate after he failed to gather enough candidate petition signatures to qualify for the ballot. Since he filed with the Hamilton County Board of Elections as an official write-in candidate, ballots cast for Davis will be counted.
In the three-candidate race for the unexpired term, Pamela Bowers, the incumbent who was appointed to the board in March, faces a challenge from Gary Favors and Steve Megerle.
The unexpired term runs through the end of 2021.
No party designations appear on the ballot, but both the Hamilton County Democratic and Republican parties have endorsed the candidates. The Democrats have endorsed Davis, Bolton, Jones and Bowers. Republicans have endorsed Gary Favors and Heather M. Couch.
Couch did not respond to WVXU's questions for this series.
WVXU asked: The city and CPS have been going back and forth for months about a tax abatement renewal that expires this year. The CPS board has complained about underfunding from the state for years. How would you work to close the gap locally? What resources would you draw on to provide equity for students?
Marlena Brookfield
Age: 34
Neighborhood: Green Township
How you may know her: Brookfield is a CPS parent and self-described public education activist.
"The school board and City Council need to get it together and work out a new agreement to replace the 1999 CRA, which expires on 12/31/19. This is not a moving target, and they know it. Tax incentives are meant to be a strategic tool to spur development in neighborhoods that might not otherwise see growth; not a perk to be given out to anyone who asks, or contributes to a candidate's election fund."
Steve Megerle
Age: 39
Neighborhood: North Avondale
How you may know him: Megerle is the former chief of staff for Councilman Jeff Pastor and an attorney. He previously served as Covington city commissioner until he resigned after pleading guilty to a misdemeanor. According to news partner WCPO, he helped anonymously pay for pamphlets with anti-gay overtones aimed at another commission candidate. He says his record has been expunged.
"CPS does not have a revenue problem; it has a spending problem. It has a $620 million operating budget and is a $1 billion landlord, meaning $17,000 is expended each year per student, yet only between $8-$9,000 is actually spent in the classroom. The school board's hard line stance in negotiations on the abatement agreement will soon lead to it losing the $5 million the city has paid each year for over 20 years. The school board unfortunately does not understand its role in economic development and their stubbornness will hurt their financial position likely causing them to return to the voters in the near future for additional operating revenue."
Ozie Davis (write-in candidate)
Age: 54
Neighborhood: Avondale
How you may know him: Davis leads a community consultation business in Avondale. He was appointed to the board in May 2018 after Lannis Timmons resigned. Davis previously worked as an aide to Democrat Steve Driehaus when Driehaus represented Ohio's 1st Congressional District.
"I'm not sure if this question is about tax abatements, state funding or continuing to work with our partners to continue to provide resources for our families, so I'll take a stab at each. The tax abatement agreement must leave the district whole - this is the only way we can ensure we don't lose money. We must continue to lobby the state to fix the unconstitutional funding method. And we must continue to work with our corporate and community partners to ensure every resource available is provided to our schools! I've also proposed we better utilize opportunities to build revenue streams with our real estate portfolio."
Pamela Bowers
Age: 48
Neighborhood: Westwood
How you may know her: Bowers is the director of school-based services at Central Clinic Behavioral Health. She replaced Ericka Copeland-Dansby who resigned on March 6.
"You are correct. Cincinnati Public Schools continues to be underfunded, due to the state's formula, which identifies our 'region' as a rich region, even though Cincinnati Public School District has a high percentage of families in poverty. So basically, we rely on our residents to help maintain our operating budget, through the Tax Levy Renewal."
Gary Favors
Age: N/A
Neighborhood: Avondale
Occupation: Special education teacher
"Underfunding is a true problem and we must work to impress upon our state legislatures that they must uphold their obligation to help fund our educational system. Being in the trenches of public education I see firsthand the effects of this underfunding. At the local level, we need economic growth to drive increased revenues for the district. We should work closely with the city to support economic development and job growth that will lead to greater revenues for the city and CPS. We need a collaborative relationship between the city and CPS to solve these challenges together."
Ben Lindy
Age: 38
Neighborhood: Hyde Park
How you may know him: Lindy is the executive director of Teach for America, Southwest Ohio, currently on leave.
"When it comes to funding for CPS, I believe that we need to do two things at once. First, we need to make better and more strategic use of the funds we already have. The CPS budget is over $600 million (larger than the city's budget), and there are ways we can improve student outcomes that do not always cost more money. Second, we need to advocate for policies that ensure that the district has the resources it needs to be successful because there is nothing more important than the education of the next generation of children in Cincinnati. A fair and thoughtful abatement policy, as well as a state funding formula that is less reliant on local property taxes are important examples here."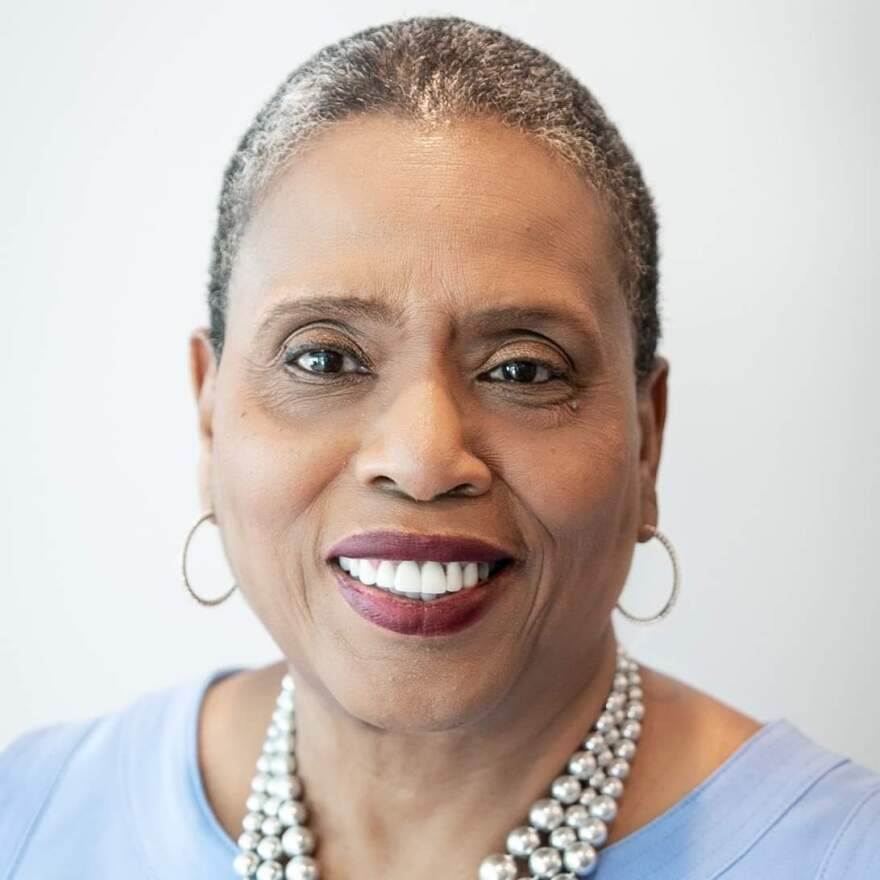 Carolyn Jones
Age: 67
Neighborhood: College Hill
Occupation: Retired mental health professional
"The economic development of the city is dependent on the ability to attract families and business to the city. The district and the city must demonstrate 'good faith' efforts to collaborate around this issue. The foundation of strong cities is great schools. Should there be a successor agreement, it must include these points, as summarized in the Board's recent resolution regarding tax abatements:
"The 'starting point' for any abatements issued under the new agreement should be that the Board will be made whole for foregone real estate taxes. Rather than the city subsidizing developers with an annual $5 million payment, the Board supports a higher, 'make-whole' percentage contribution from developers who benefit from the abatements.
"The resolution further supports making the Board whole for any TIF districts created and residential abatements in areas of the city where incentives are unnecessary based on current market conditions. Economic development is important to district growth and likewise, district growth is important to economic development. I support incentive packages that invest in the district's future and overall operations. I support lessening the burden on the individual taxpayer and making corporations and developers pay their fair share."
Eve Bolton
Age: 68
Neighborhood: College Hill
How you may know her: Bolton taught in Wyoming City Schools for 36 years and was the Wyoming Teachers Union President.
"Changing current unconstitutional state funding is a state legislative function. There will be discussions over the next two years attempting to improve state funding."
WVXU asked: In 1996, the Ohio Supreme Court ruled Ohio's system for funding public schools is unconstitutional because it relies too heavily on property taxes. There has never been a real fix to that in the Ohio General Assembly. What are your ideas for how Ohio can have a more equitable funding system?
Brookfield: "In the last appeal of DeRolph v. State (the case which ruled funding through property taxes unconstitutional), the majority opinion reaffirmed their decision, but also stated explicitly that it is not the job of the judiciary to legislate. They called out our state legislators to do their job to fix this inequitable system, and they have repeatedly failed to do so. My first suggestion is to vote out the state senators and representatives responsible; second, as their constituents, we need to keep the pressure on for them to make the necessary changes."
Megerle: "I support the Cupp-Patterson plan proposed and pending in the Ohio General Assembly. It would be the first constitutionally sound funding plan in decades. CPS would receive $9.7 million more each year in state revenue (meaning not just locally generated funds) equating to a 7.9% increase in funding to use to expand vocational and technical education to all neighborhood high schools and provide opportunities to the majority of children in CPS who, for whatever reason, are not college bound."
Davis: "The state calculation on wealth has to be be more targeted so that those districts like ours that have such a high poverty rate have the necessary resources despite a larger jurisdiction where the poverty is not as bad!"
Bowers: "Yes, that is correct. Ohio needs to look at each school district, preferably urban, rural and suburban, across three different funding formula to more adequately fund schools based on a equitable funding system."
Favors: "School funding is overly reliant on local property taxes which hurts property owners, renters and especially impacts senior citizens on fixed incomes. We need to encourage the state to look at alternative funding sources and relieve this high tax burden on local homeowners. At the same time, local districts need the ability to continue to support and finance their schools in a way that benefits the community."
Lindy: "States across the country have wrestled with similar issues, and I am proud to have worked on the lawsuit in Connecticut that was making a similar claim while I was in law school. Ultimately, the strength of our funding system turns on the political will of legislators in the state capital; as a school board member, I would work to lobby that group effectively while also doing everything I can to use the resources we currently have as effectively and strategically as possible."
Bolton: "We already address the unfair funding by having over 600 partners that augment our revenue, move us toward equity, and provide services for which there is no public dollar."
An earlier version of this article misidentified Steven Megerle as Council Member Jeff Pastor's current chief of staff. He no longer serves in that role. Megerle also says the misdemeanor has been expunged from his record.