Can Team Sports Reduce Depression In Tweens?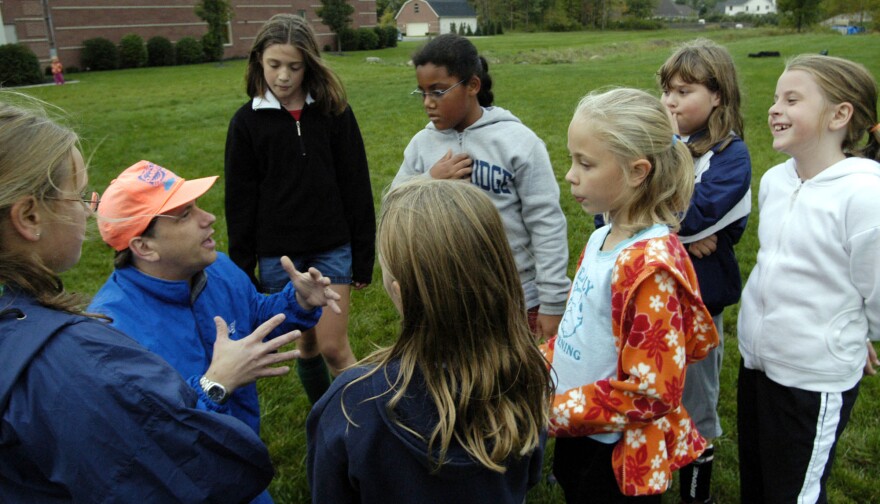 New research from scientists at Washington University in St. Louis looks at whether nine, 10 and 11 year olds who play team sports are less likely to become depressed.
Studying the brain's hippocampus was key. Depression has long been associated with shrinkage of the hippocampus.
Researchers Lisa Gorham and Deanna Barch looked at brain scans of more than 4,000 kids who were part of the Adolescent Brain and Cognitive Development Study. Parents of the participants provided information on their kids' extra-curricular activities and whether they had ever been depressed.
The hippocampus does a lot, according to Barch. "It contains receptors for something like glucocordicoids and when we have a stress response and our brain has a stress response, those receptors are important for helping us to actually shoot down that stress response."
According to Gorham and Barch's research, even though the hippocampal volume in girls grew with sports, there was no apparent association with a decrease in depression. In boys there was a decrease in depression. They say this could mean that different factors contribute to depression in girls or that a stronger association to sports involvement might emerge at a later time for girls.
Barch stops short of calling the findings fact. The study looked at only one point in time for these kids and she says she needs to follow them longer to make any determinations.
"It could be, for example, that more depressed kids are less likely to engage in sports and so it could be that the causal direction goes in a different direction."
Also, the researchers found non-sports involvement in activities like music or art did not have an effect on hippocampal volume or depression.