The people and neighborhoods of our region have fascinating stories to tell, and WVXU is committed to telling them. Round the Corner is our community storytelling initiative, shining a light on the people, businesses, history, and events that make Greater Cincinnati such a fascinating place to live, work, and raise a family. Stories will air on 91.7 WVXU and 88.5 WMUB, and stream on wvxu.org, the WVXU mobile app, and on your smart speaker.
Roselawn's 'Village Well': New Prospect Baptist Church A Hub For Opportunity, Change
A church in Roselawn has been transforming into a neighborhood hub for just over a decade, renovating a dilapidated community space in an effort to return it to its glory days. It's not just about the space. New Prospect Baptist Church says it's focusing on essentials, like childcare and business development, to creates a playing field where the community can thrive.
On a recent Sunday, at least 200 and at least 200 masked and socially distanced people are worshiping at New Prospect Baptist Church in Roselawn. The church just reopened for in-person services and people seem excited to be together again and getting back to the community outreach and fundamentals the church was founded upon.
Pastor Damon Lynch III is essential to that mission.
"Our goal is to become the village well, and then once you get to the village well, that's where you have conversation — say, how's the kids; how's life; how's the marriage — and you have that great sense of community."
Witnessing The Loss Of A Community
Lynch is part of a long familial legacy of Black activists who have helped sculpt the conversation around race in Cincinnati. Most notably, he helped negotiate the Collaborative Agreement after Timothy Thomas was shot and killed by a police officer 20 years ago, and he's been a police reform advocate for decades.
"I look back on that, and I'm proud of what we did," he said. "But while we were fighting for better community police relations, there were others fighting to take over the entire community, to move people out, displace people…"
He saw that happen in Over-the-Rhine, where encampments of people experiencing homelessness and vacant buildings were common while he was a pastor in the neighborhood.
Eventually, developers invested in the central area of the city. In some cases, they developed vacant buildings. But there were people who were displaced or forced to move when rents in the area got too high.
"We won the goal on policing, but we lost the economics, we lost the entire community," he said. "And I don't want us to do that again."
Starting From Scratch
New Prospect Baptist Church moved into a former Jewish community center turned high school on Summit Road in Roselawn seven years ago.
At the time, the entire site had been vacant for years — windows were smashed in, and thieves had stolen the copper pipes.
"When we moved in here, we were only using the sanctuary," Lynch's Executive Assistant Myki Bobo said.
Now, the roughly 20-acre space is mostly redone.
It took nearly two hours for WVXU to get through the sports fields, nature center and 90,000-square foot building.
Among many services and amenities are a small business incubator, public computer room, space for people to make YouTube videos or podcasts, an industrial kitchen, and the Great Parks Nature Center at The Summit — complete with Madagascar hissing cockroaches and snakes.
It also has community center staples like basketball courts, a baseball field and pickleball courts. Other standouts include space for kids without internet access to do schoolwork during the pandemic and a senior center that's scheduled to open soon.
The undeveloped parts of the church stand in stark contrast of where the church is thriving.
"This is no man's land," Bobo said, walking through a dusty hallway with a cell phone flashlight app. Most of the lights aren't working, there are cobwebs and a pool and jacuzzi sit empty.
"I'm bringing you out here just so you can see the massiveness of how huge this building is, and how much thanks we have that we still aren't occupied," she said.
There are plans to renovate these spaces within the next 2-5 years.
Bobo says the amenities aren't the only things the church offers. Their Village Well Ministry teaches financial literacy, there are programs to help people in the 45237 area code get help with rental and utility assistance, and there's job placement assistance.
Others who attend New Prospect Baptist church value that kind of community-centric focus.
That's why Maurice Lamar and his 90-year-old mother Louise Edwards switched churches years ago.
"Pastor Lynch, who would go out into communities with the young men and women, did it to see what the needs were, not to talk down on them, but to try to bring hope to them. Just like hope was brought to me."
Lamar says he used to live in Atlanta where drugs and alcohol were ruining his life until Jesus saved him. Ror him, the church's outreach to people in jail and halfway houses is essential.
For others, it's the church's sense of community that inspires them to invest their time into the Roselawn church. Regina Penny says New Prospect has been a lifeline during trying times.
"I've had breast cancer, COVID and now, recently, my son was killed in a car accident, my only child. So this church has been a bridge for me to try to keep me sane," she said.
Seeking comfort and connection, she took a beginner's class at the church where she met her soon-to-be husband Gary Russell.
"I asked him if I could photograph him while he was getting baptized. And after that, we went out for coffee. And it's been moving forward ever since."
Roselawn: The Big Picture
Despite the church and other investments into Roselawn, the neighborhood faces its share of problems.
Last year it had some of the highest rates of shootings in the city,coming in sixth with 25 shootings, compared to Cincinnati's other 52 neighborhoods.
Some residents said last year they noticed increases in open drug deals and prostitution.
But that's the kind of narrative the people at New Prospect Baptist Church are pushing back against.
Lynch understands the journey to change a neighborhood for the better could take years.
He's 61 years old and says he might have 15 or 20 more good years left in him to keep making a difference. He intends to use it the best way he can.
"My goal, before I leave the scene, is that I want young people to say that if it hadn't been for that church, hadn't been for that community center, I don't know where my life would be."
Correction 5/13/21: The Village Well Ministry provides financial literacy help to people.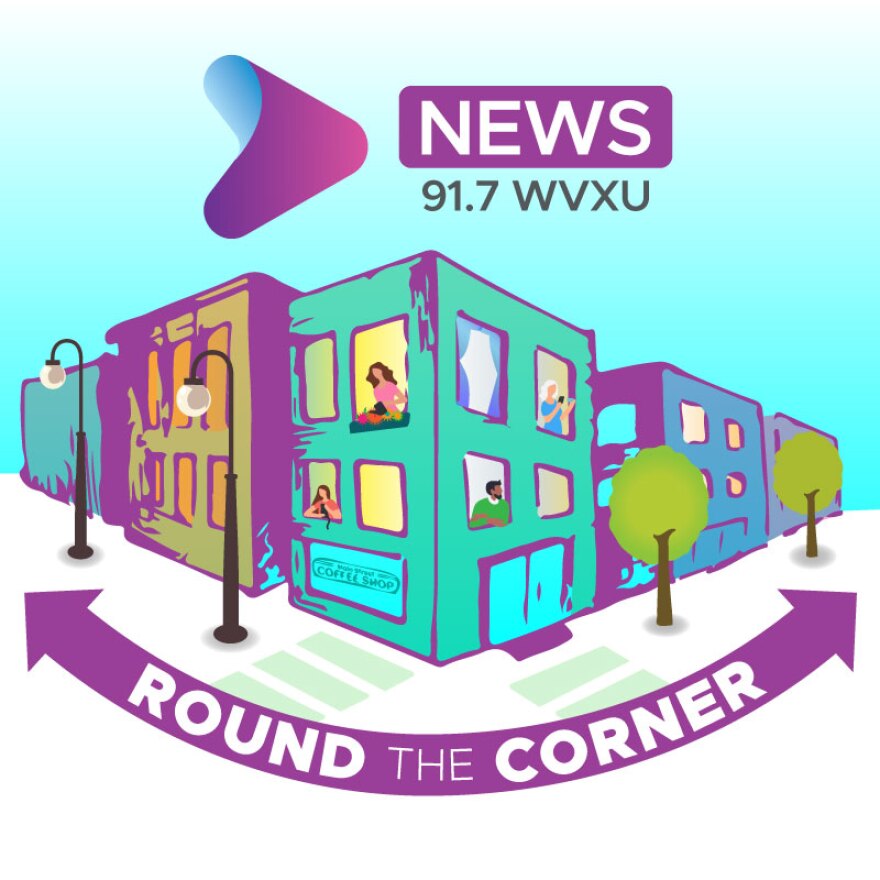 Round the Corner is our community storytelling initiative, shining the light on the fascinating people, businesses, history and events that make Greater Cincinnati such a fascinating place to live, work and raise a family. Read more stories here.