For more than 30 years, John Kiesewetter has been the source for information about all things in local media – comings and goings, local people appearing on the big or small screen, special programs, and much more. Local media is still his beat and he's bringing his interest, curiosity, contacts and unique style to Cincinnati Public Radio and 91.7 WVXU. Contact John at johnkiese@yahoo.com.
Kitty Lensman Promoted To WCET-TV, WPTD-TV General Manager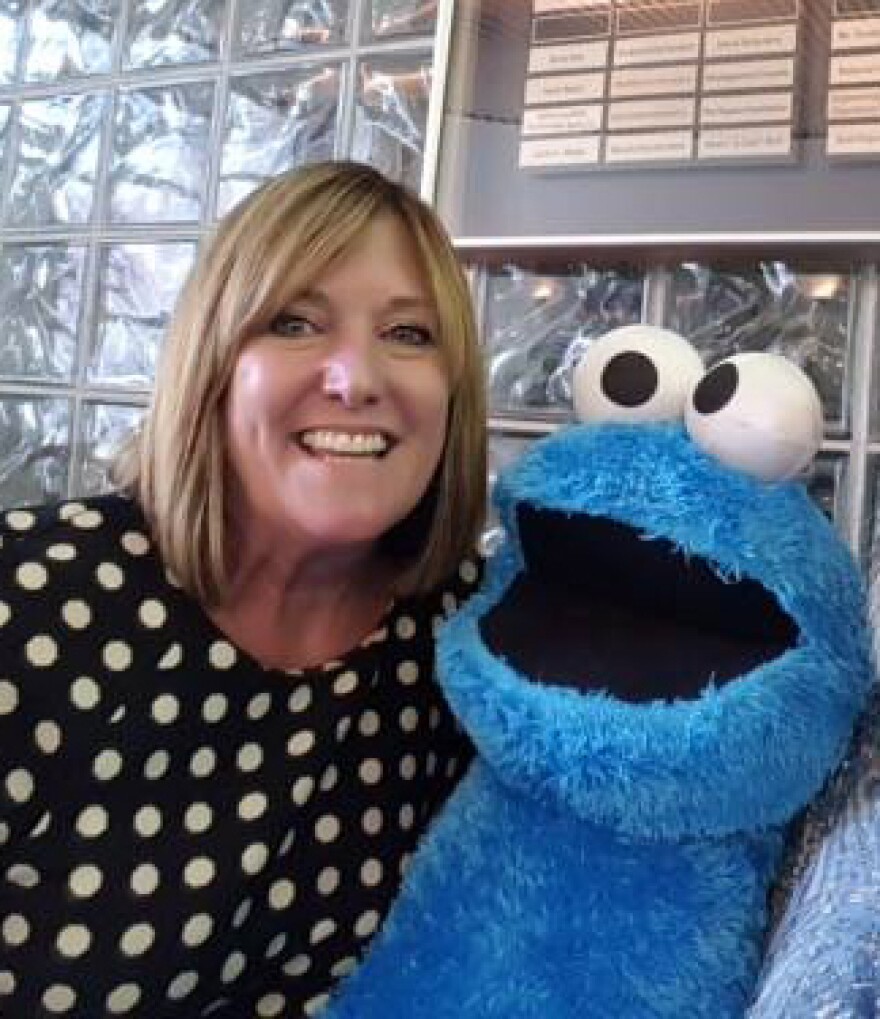 Kitty Lensman, chief operating officer for the Public Media Connect partnership that runs Cincinnati and Dayton public TV stations, will become president and general manager for WCET-TV, WPTD-TV and WPTO-TV on July 1.
Lensman, who joined the Dayton TV staff in 1999, takes over from David Fogarty, who retires June 30, the end of the current fiscal year.
Born Dorothy Lensman, she grew up in San Diego "with all of public television's offerings. My mother was a huge fan of Masterpiece Theatre and Great Performances," said Lensman, who graduated from San Diego State University's College of Telecommunication and Film.
"I probably watched more Sesame Street as a college student. I worked the morning shift in master control at KPBS-TV, and would physically thread the one-inch tape for that show each morning."
In late March, WCET-TV announced that the Action Auction, its annual major fundraiser, would be delayed from April until June 17-20, with all bidding done online. When I asked if one of the biggest issues she faces is the financial impact of the COVID-19 pandemic, she replied:
"We are fortunate to continue to have the support from generous donors in both communities. This is an extraordinary time for all of us – with lots of challenges. Fortunately, our staff is healthy and able to work remotely for the most part.
"Instead of issues, I would say this pandemic has forced us to look at opportunities and how we can continue to serve our communities. Our focus is to help our families who are home with their children trying to cope with teaching at home and balancing their own careers," she said. (Channels 48 and 16 revamped its daytime programming to offer a learn-at-home lineup for children while schools are closed during the novel coronavirus pandemic.)
Lensman says that investing in the Crosley Telecommunications Center building on Central Parkway, immediately west of Music Hall, is on her "to do" list. "We own our building, love our community location, and are moving forward with improvements. Keep an eye out," she says. WCET-TV was the nation's first licensed public television station on March 11, 1955.
Before hired by Channel 16, Lensman worked for Miami (Florida) Public Television and Oregon Public Broadcasting. At Dayton's ThinkTV, she was named senior manager of marketing and business development in 2003; station manager in 2009; and COO in 2014 to oversee Public Media Connect operations, production services, business development and communications.
Public Media Connect trustees voted Thursday to promote Lensman. "Kitty brings a commitment to public broadcasting, extensive experience with our organization and others, and a strong connection to the communities that CET and ThinkTV serve," said Carrie Haley, board chair, in the station announcement Friday.
"I have been fortunate to have a rewarding career in public broadcasting. Working for an organization dedicated to education and distributing the highest quality of programming is an extraordinary opportunity," Lensman said in the station announcement released Friday. "I look forward to working with our committed board, talented staff, generous donors and valued community partners,"
Fogarty, who has been president and CEO for 11 years, said Lensman "will be a capable and skilled leader, and CET and ThinkTV will offer an extraordinary opportunity to grow their educational, informational and cultural service to our region."
A member of the Cincinnati Executive Arts Leadership Group, Lensman also is a board member for Dayton's Crayons To Classrooms and Dayton's Clothes That Work. She also volunteers with non-profit events and organizations in both Cincinnati and Dayton, the announcement says.